Day In The Life: Andrew Marston, BBC Introducing DJ
Blog by Louise Dodgson under Media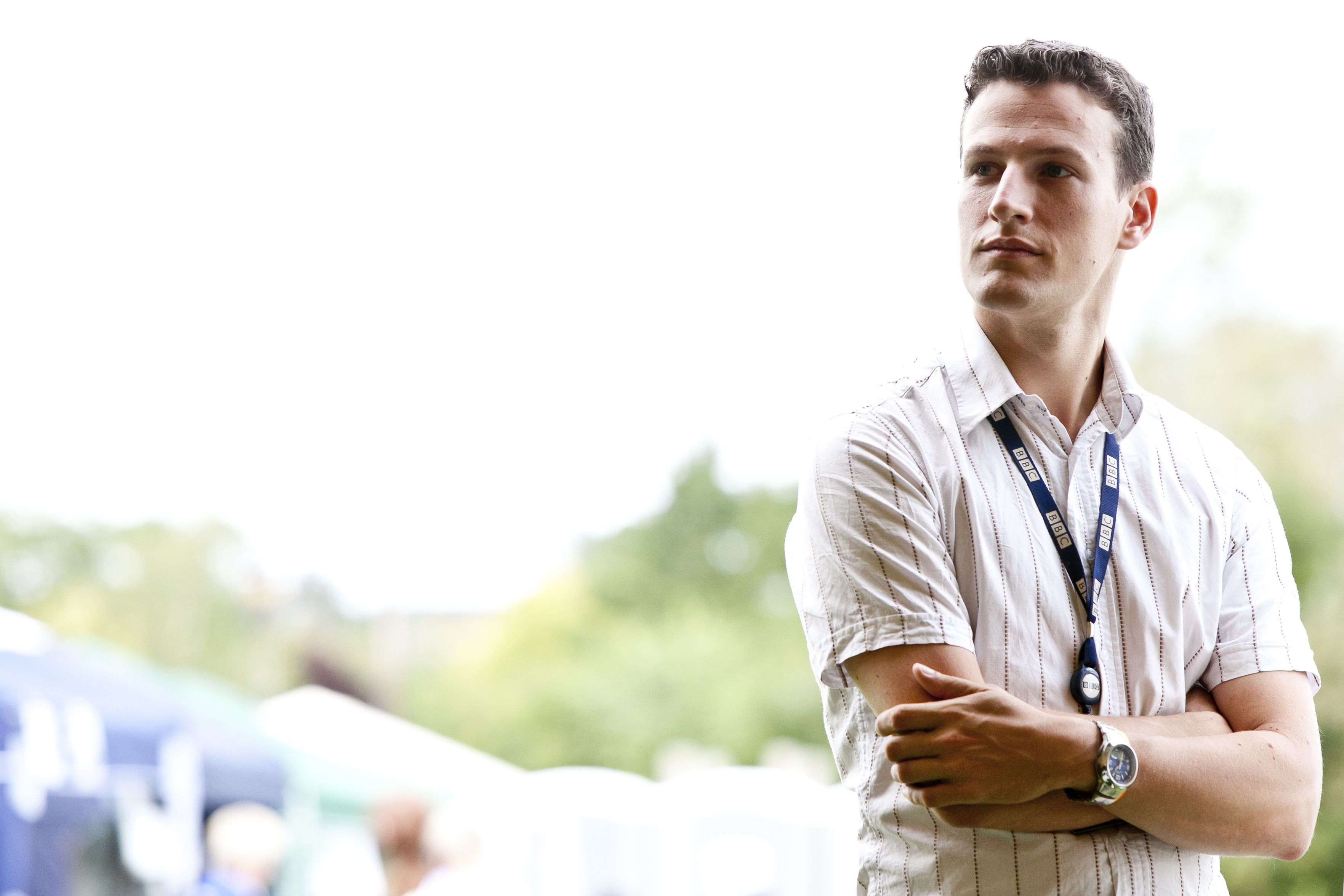 Andrew Marston is a champion of new music at the BBC. He presents and produces the Introducing show for Hereford & Worcester every Saturday night from 8pm-and he's also a pub and club DJ. Here's a snapshot of midnight to midnight on a a typical Saturday for him...
12am - Normally at this time, I'd be spinning the wheels of steel - but today is a little bit different. Once a month we take our BBC Introducing roadshow out on the last Sunday of the month but that meant it would have fallen on Easter Sunday, so we've done it on the Friday night instead. So I've just got back to the studio and have started to unpack all of the branding and equipment. At 12.15 I've got to dial up a local musician from Worcester who's relocated to Melbourne who's just landed a place at Glastonbury. We're going to do the interview over Skype as the quality is far better, plus I can't do it live as she'll be in bed! 12.40 and it's time to lace up all of the multi tracks (13 in total x 4 songs) from one of the bands we've recorded tonight. I won't go into much detail about multi-band compression, EQ, stereo widening, plated reverbs and slap back delays but those are some of the tools I use to achieve a studio-quality sound from a live mix. I then also master the session, otherwise it will sound too unbalanced against other tracks played on-air.
2am - I'm really pleased with the mixdown of SHARKSvBEARS. I don't fancy getting up at 8am so I go through my emails now and thank all of the bands who played, giving them details of when it will be broadcast. I also earmark talking points for broadcast on the following show. I start editing together a vox (audience reaction) of the band including some teaser clips for use at the top of the show ("coming up") as well as the band itself. I always ask too many questions as bands can talk over one another and if you have 10 questions, it might be that only 2 or 3 are any different to any other band - so it's really about telling the band's story and making them as interesting as possible to a wider audience.
3am - Boring stuff. I have to move the radio cars around, do mileage counts for insurance purposes and walk back to the car park. En route I type into my phone an ETA of how long different jobs will take in the morning so I can work to micro deadlines and also not forget anything before presenting the show. I get home, post a few "future publish" Facebook updates so that I can concentrate on programme making in the morning and not be sucked into the book of the face!

10am - Right I'm up. Annoyed at myself. I was so tired after yesterday - I couldn't survive on 5 hours sleep. I wanted to be in earlier but I can't be tired on-air - tiredness and presentation do not go hand-in-hand. Plus I need to DJ tonight. Anyway, I have some breakfast and post some more Facebook items promoting the programme.
11am - I'm already in work and the first job (which I forgot to do last week) was to tell the artists, using the uploader, who we played on-air. This also registers on my system, meaning I can keep track on what's been played. I create a running order for the programme, designing what will go where and why. I delete all the old audio out of the folder (housekeeping!) and identify which features need music, or more importantly, which ones don't. I can then choose those tunes and obtain a balance against featured tracks. I also start timing songs so what we say is coming up gets on-air.
12pm - I edit an interview that a colleague of mine has done with a musician who's written a song for those in the army overseas. I also load in more tracks and whilst reading biogs discover some interesting tales - and some items that make great talking points.
1pm - I go through all the correspondance that we'll feature on-air and plan it so that it's well balanced throughout the show. I update the gig guide online and check the audio version I have. I produce some comedy sketches about a big story in Hereford right now (you've got to entertain!!). I write some editorial for the iPlayer and I respond to a load of Tweets from the week.
2pm - I edit the interview I did in the early hours with the Glastonbury musician and I write a couple of scripts (which are sometimes just bullet points). I load in several pieces of audio I've cut on the train about the Musicians' Masterclass. I do some Facebook moderation to check to see if everything's disciplined there! I cut the clips for the intro to the show.
3pm - I time the live session so that we can let it conclude the show. I load the audio running order onto the studio PC. I then produce some standby material "in case everything fails". I sit down with my assistant, who's just arrived, and discuss a number of issues - such as festival stage plans for the year. Then I microwave a meal. I then check through the local press to see if there's any big stories we've missed and make sure our paper review is online and we have some music clips to play on-air.
5pm - I record the show. Tonight I'm DJing, plus there's some complex stuff to fire in. Also all of the material on tonight's programme is "in the can" anyway so, just like TV, it doesn't really matter that it isn't live…
7pm - We're done with the recording. I tighten up a couple of things in the programme (including the odd fader crackle because of dirt that has built up from it being used so much!). I then log the music for PRS. I set to updating the iPlayer, including some future to past tense changes on old programmes. I then have another microwave meal and run to my car.
9pm - I arrive in Ross-on-Wye where I'm DJing tonight. Nobody ever comes in this early. Once I'm set up, I put a playlist on auto mix of songs I no longer remember by name. Every week I add tonnes to my collection - but I never take any away, so it becomes very hard to find your killer tunes. While this is going on, I publish some of the iPlayer items onto Facebook and Twitter while scoring up tracks for DJing with. I also fix up a couple of disco lights, break up a fight and check audience reaction to our live session via THEIR Facebook page!
10.30pm - People start piling in, auto mix comes off, headphones go on and it becomes one of the best nights in that club I've ever played, being joined by a special guest on MCing duties! This carries on till 2am - but hey, that's another day…!
---
Tags
bbc introducing hereford & worcester, radio dj, andrew marston, radio airplay, new music, radio station, unsigned radio show