10 years of The Unsigned Guide
Blog by Louise Dodgson under Artist Managers, Creative & Branding, Finance, Law & Music Business, Live, Media, Music Publishing, Music Training & Careers, Record Labels, Recording & Production, Selling & Distributing Your Music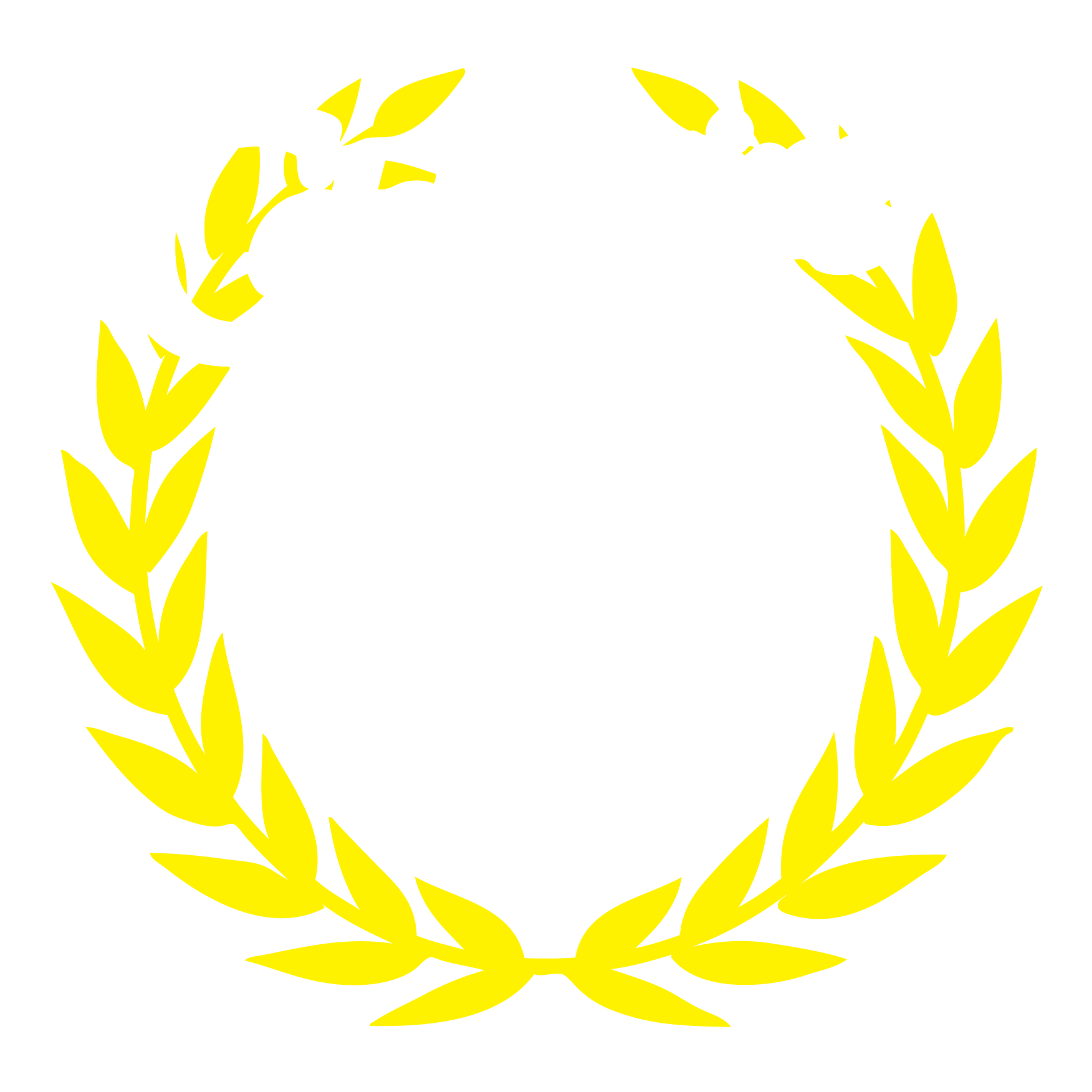 "The Unsigned Guide is better than a foot in the door, it blows the door off its hinges!"
Tony Wilson, Factory Records co-founder
A lot can change in 10 years, and no one is more aware of that than us here at The Unsigned Guide. With our 10th birthday fast approaching in March we've witnessed a great deal of developments and transformations within the music industry in the past decade.
Let us transport you back to 2003, the year before MySpace launched and the subsequent boom in social networking pervaded, the dawn of the popularity of Google, and a time when there were 5 major record labels and the music industry landscape was quite different.
In 2003 we released our first printed edition of The Unsigned Guide, a directory of contacts created to help burgeoning musicians and bands interact with an industry which at the time appeared inaccessible and tricky to negotiate. Unsigned bands and artists had a far bigger challenge ahead of them in this time – no Facebook or Twitter to help in promoting gigs, no iTunes, Spotify or Bandcamp through which to sell your music globally, no BBC Introducing and the multitude of community stations, online radio or podcasts dedicating airplay to unsigned music. Breaking into the music industry without the tools which we take for granted today was a difficult task.
The Unsigned Guide came to fruition to satisfy the need of aspiring artists and bands who were perplexed by the smoke & mirrors of the music industry and with the aim of demonstrating that there were indeed people out there who were more than willing to work with unsigned bands and listen to their music. Our goal was to point such bands in their direction, as founder Stephen Loukes points out:
"We wanted to introduce a blueprint for new bands breaking through in the music industry. The Unsigned Guide was always about DIY. We set out to help explain how the industry works and who does what. That's still what we're doing now, 10 years on."
As the years passed and new editions of the directory were published, of course the surrounding musical terrain continued to change, in both positive...and not so positive ways. The decline in record shops which recently saw HMV call in the administrators, the knock-on effects of music piracy and filesharing, the amalgamation of 5 major record companies into just 3, the demise of several, once-thriving live venues and festivals. If one thing's for certain, the past decade has definitely been an interesting ride!

But for the grassroots community, we at The Unsigned Guide still believe the outlook is rosier than ever. There are more avenues for promoting and selling your music than ever before; new music blogs, fan-funding platforms, tools allowing artists to create their own websites, online merch stores and the like…you can even set up your own record label if you feel so inclined. There has never been a time when the possibilities for emerging artists have been in such abundance, and not just musicians - during this decade we have observed a huge rise in music business courses & training opportunities, helping anyone aspiring for a career in the music industry to help themselves.
The days of needing an established management or record deal to be able to work with a music PR company or a booking agent are becoming a distant memory and now, more than ever, the music industry is an open playing field for breakthrough artists.
Throughout these shifting times, The Unsigned Guide has prided itself on documenting the opportunities available to unsigned acts. Since our beginnings in 2003, we have published 7 printed directories, before moving the entire directory online in 2011. During this time the Guide has expanded to not only incorporate music contact listings for 50 areas of the music business, but to also include insightful articles, reports, plus valuable information & advice from esteemed industry organisations such as Musicians' Union, IFPI, PRS For Music, Association of Independent Music, Music Producers Guild and many more.
Editor, Louise Dodgson, explains why the advice and contributions are a key factor of The Unsigned Guide:
"A directory of music industry contacts is a great tool for any band or artist, but without some basic knowledge and understanding of how the music business ticks, it is only of limited use. If you want to compete with the wealth of emerging acts out there, knowing about the business you are stepping into is a huge advantage and will help you make the most of your music."
Our move to an online directory was incredibly significant, not only for the progress of The Unsigned Guide, but most importantly for the bands, artists, music-makers, managers, producers and music students that have come to consider it as an essential weapon in their armoury. Louise explains:
"Searching the online directory is really swift! You can select a genre, city, venue capacity or one of our many other search filters and have the results at your fingertips, which is great when you're on the go. You can favourite company listings & organise into folders to help plan tours, releases, or whatever else you're up to, so I would say it is definitely a marked improvement from using The Unsigned Guide book."
Research Manager, Michelle Lloyd, also adds: "Moving online has meant that we can respond far quicker to changes within the industry, whereas previously we'd always have to wait until the next publication before we could amend or add anything. Being able to change a company's details on the site is also invaluable, given how quickly things can go out of date. We hear about new labels, promoters and blogs from bands all the time and now we can get in touch with them straight away and get their details listed."
Last year, the services provided by The Unsigned Guide developed further with the introduction of a bevy of new features to aid music-makers even more. With Survival Guide giving bands the chance to save money and claim exclusive discounts on essential music services, and DIY Doctor permitting annual members of The Unsigned Guide valuable feedback on their tracks, the added benefits have definitely made the Guide an even more comprehensive resource.
None more so than Spotlight, a monthly blog launched in July 2012 to highlight the best songs created by Unsigned Guide members. With such a high calibre of tracks and promising artists making the cut for the blog each month, it wasn't long before we realised that the word should be spread even further afield and gathered together a group of influential industry professionals who agreed to listen to the tracks selected for Spotlight as well, ranging from contacts at major & independent record labels, PR companies, new music blogs & magazines, radio DJs & producers, established gig promoters, managers, music publishers and sync agencies, plus festival and event organisers.
"All that most bands and artists want is for someone to listen to their music and that's why we came up with the idea of Spotlight. We listen to every single demo submitted to us via our members and since the first edition back in July we've been overwhelmed with submissions. The standard of the tracks so far has been incredibly high; covering every genre of music imaginable! It's refreshing for us to be involved with the A&R aspect of the industry and also nice to know that we're helping some of these acts on their way to bigger things." says Michelle who produces the Spotlight blog each month.
Which brings us to our 10th birthday, a cause for celebration for any independent business in this day & age, no less in the constantly fluctuating and fickle music industry. And we intend to celebrate in style with magnificent prize giveaways for our members, plus some enticing discounts and deals for anyone signed up to the service.
Read more here
to find out what we have in-store for our current members, plus anybody who signs up for membership during March. And to everyone who has shown us their support over the years, the companies & organisations we've worked with closely, the bands & artists who have shared wonderful feedback and constructive criticism, we say a huge thank you! Here's to 10 more years!
---
Tags
the unsigned guide, unsigned bands, unsigned artists, independent artists, emerging talent, music industry directory, music contacts, music business