The Unsigned Guide Spotlight: February
Blog by Michelle Lloyd under Artist Managers, Creative & Branding, Finance, Law & Music Business, Live, Media, Music Publishing, Music Training & Careers, Record Labels, Recording & Production, Selling & Distributing Your Music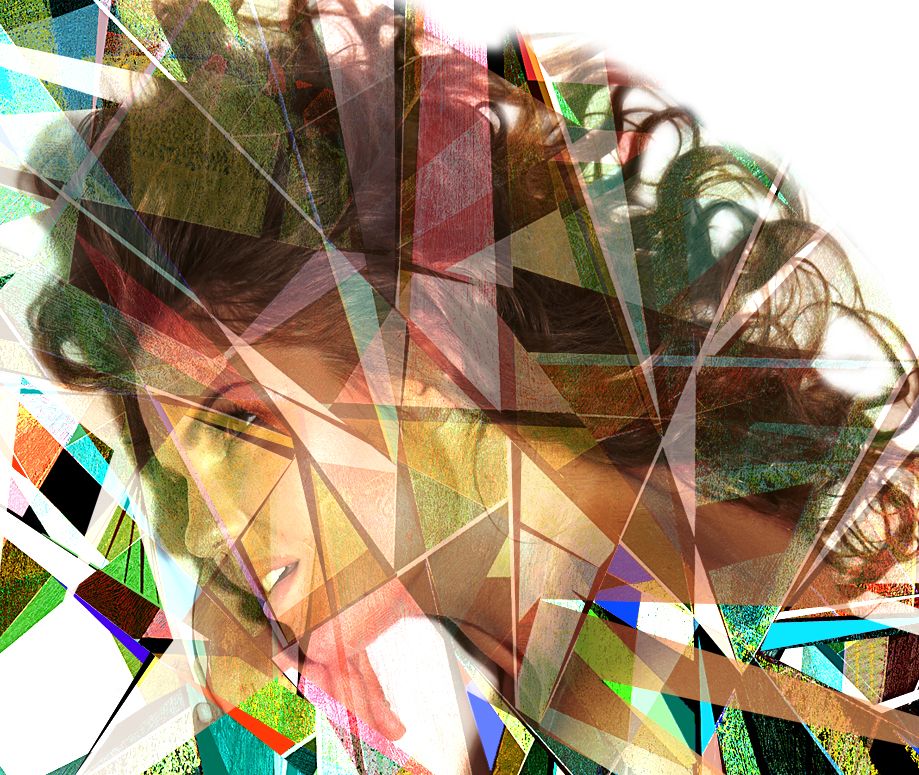 Well, January pretty much disappeared before our very eyes and we found ourselves in February; the only consolation being that, as always, a new month brings new Spotlight tracks. And seeing as Valentines Day is just around the corner we made sure we picked 5 illustrious tracks that you're guaranteed to love! So don't worry if you don't get any cards, roses or chocolates, these 5 tracks are guaranteed to put a big old smile on your face!
City Reign – 'Making Plans'
Taking their name from his 'City Rain, City Streets' track, guitarist Mike Grice and singer Chris Bull first met at a Ryan Adams gig in their first year of university in Manchester. Bonding over their love of Adams, REM and The National they decided the only option was to form a band. Obviously.
Having gained high praise from the likes of Steve Lamacq, who deemed them one of his favourite bands, the now four-piece have since completed a full UK tour which led to Clash Magazine asking them to open their inaugural issue launch gig in Manchester, recognising them as one of the best bands on the circuit.
With heavy guitars, heart on sleeve lyrics and stellar crescendos, their sound is awash with heady conviction, none so more than on chosen track 'Making Plans'.
Here's what the boys had to say when we delved a little deeper:
How would you best describe your sound?
It's the sound of 4 people in a room trying to impress and out-do each other in writing the best songs they can.
Tell us a bit about the track.
Occasionally we get lucky and a song will write itself in 10 minutes - Making Plans and Daybreak are such cases. When Mike showed us the song it sounded like The Jam in its short, sharp and punchy approach. The rest of us added our own little bits and it morphed into what it is today.
What would you consider to be your band highlights to date?
Being asked to go over to Europe and play some shows in November was a great feeling. Steve Lamacq played the first song off the album 'Anchor' on Monday which was unreal as the album doesn't come out for another month.
What do you have in store for the rest of the year?
Currently we've locked ourselves away in the practice room writing songs for the second album, even before the first has been released. At the moment we're playing around with 10 songs which have a slightly heavier feel. We release our debut album 'Another Step' on February 25th with a tour around this to promote it, playing Edinburgh, Glasgow, Cardiff, Bristol and Manchester.
Oliver Daldry – 'The Fight'
Essex-based, 18 year old singer songwriter Oliver describes himself as a mix of indie, folk and blues having started out as a classical guitarist at the tender age of 7.
Our chosen track 'The Fight', he tells us, came from wanting to write a song about his perspective; how he felt about where he was in life. Something personal and honest about relationships, opinions and questions, with the song comprising of contrasting descriptions of his childhood and how he sees things now.
Having previously played Sark Folk Festival and with slots at The Maverick Festival in Suffolk and The Chaos Festival lined up, he's concerning himself with making sure that he continues to play weekly open mic nights and releasing new music via his social networking pages.
Lumi – 'Live For Me'
Lumi is a pioneering, new dance act dominated by powerful female vocals; an electric combination of interactive 3D psychedelic visuals, dubstep, house beats and mellow vibes. Vocalist Anna Holder cultivated her talents originally with classical and jazz styles having worked with producers from Mi7 Records and WW Music through to Ninja Tunes. Eddie Banda is a drummer at heart, and began his life in production during a 6 week period incapacitated by 2 broken wrists. As an engineer/programmer/mixer he has worked with artists such as Reverend & The Makers, Killing Joke and Boy George. Brought together by a mutual friend with an award-winning moustache, they have been busy honing their sound in Pitch Black Studios over the last 6 months.
'Live For Me' comes from the first wave of tracks they worked on, inspired by the dark, moody landscapes of Anna's hometown. They wanted it to sit somewhere between a "Trentemoller soundscape and a deep Booka Shade-esque tech hybrid". Something we think they well and truly achieved.
Having started working on their second wave of tracks, they're most excited about taking the project out on to the live circuit. Having collaborated with a visual projection artist, they're hoping to add a new dimension and element of unity to the audio-visual experience.

You can catch Lumi playing at the Islington Metal Works on 22nd February.

Abe – 'Daunt'
A young, somewhat mysterious band from Sheffield, Abe have been almost seasonal for the last 3 years, taking stock in their long time apart and coming back in the summer. Finding it easier to work collaboratively from a distance, being a mostly electronic act, Abe's reference has stuck from their days in guitar-bass-n-drum bands and they flourish in direct contact with each other.
Their process is a drama of art; highs and lows; dark and sweet. On a degraded atmosphere of loops and samples a theatrical chorus coos repetitively with positive emotion, tempered with stabs of keen, villainous beats and chords.

Describing their music as "mutually contextualising element - like the elements of a play they work off each other to create the whole", here's what they had to say about 'Daunt':

Lyrically this song reiterates a theme that comes up in a lot of our tracks. The writer Glory Szabo summed it up very well in one of her blog posts, "I don't like to talk a lot because every time you say something, you risk the chance of being misunderstood". One of the references for this song was a scene in Pingu when he and his friend get lost in an ice cave looking for their ball. It was daunting for the 2 friends to go in there, and we felt an affinity with this resonant atmosphere and the "church of ringing stone", how it'd be too much for someone.

Having played Tramlines festival last year and with receiving copious amounts of plays on BBC Radio, they plan to release their album in September along with a host of live dates.
Jasper House – 'Things We Made'
Alternative four-piece Jasper House cite influences including Grizzly Bear, thriving off vocal harmonies, intertwining guitar melodies and unconventional drum grooves. Having caught the attention of BBC Introducing DJ Bob Fischer, they spent the winter period in their barn-converted studio and are soon to release their debut 4 track EP, followed by UK shows and festival appearances in the summer.
We had a little chat to find out a bit more:
How would you best describe the Jasper House vibe?
It's tricky. Our vocal harmonies are influenced by bands such as Bon Iver and the finger-picking electric guitars take inspiration from Radiohead, all the while combining the dynamic-building drums of groups such as Grizzly Bear. What ties it all together is our unique sense of structure and vocal sound. Layering simple parts in an intricate manner is something that really works for us, especially with the guitars.
What's the story behind our chosen track 'Things We Made'?
We wrote it last year in a series of rehearsals and studio sessions. We're all about developing our songs dynamically and challenging conventional structure and we wanted to see how far we could experiment using only one or two main sections. A lot of our favourite bands use a song's 'space' to their advantage, and that's something we definitely consider when writing.
Any career highlights so far?
We did a gig in our rehearsal room/studio back home in North Yorkshire for our close friends and family. It was important for us to get a reaction to the new songs we'd been working on, and it also felt great to perform them in the space that we'd actually written the music."
And finally, what's on the agenda for the rest of the year?
We're currently in the final stages of finishing our debut 4 track EP, hoping for a release in late February/early March. Once that's out, we're planning on playing shows around the UK, as well as hopefully some festival slots too.
How do I get featured on the Spotlight blog?
Our Spotlight blog is compiled every month from fresh new music submitted to us by our members. We want to hear from you! We select 5 of the best tracks from our members, so if you want to be in the running you'll need to sign up to The Unsigned Guide then follow the instructions in your Welcome email to submit a track for Spotlight consideration to us. If you're already a member and still not sure about how to submit your music for Spotlight, just give us a shout via our Contact page & we'll help you out!
As well as being featured in our new music blog, your track will also be forwarded onto these music industry professionals including folks from Amazing Radio, Big Life Management, Club Fandango, Domino Records, The Fly, Memphis Industries, Rocksound, Skint Publishing, Sony Music, Spotify, Fake DIY, Transgressive Records and The Great Escape.
View the full list of who listens to our Spotlight tracks here.
---
Tags
the unsigned guide spotlight, unsigned bands, unsigned artists, new music blog, music industry, spectral park, ali ingle, georgie mason, harry david, clockwork radio, listing ships, joseph grand