Day In The Life: Danny Roberts, A&R Scout, Decca Records
Blog by Michelle Lloyd under Music Training & Careers, Record Labels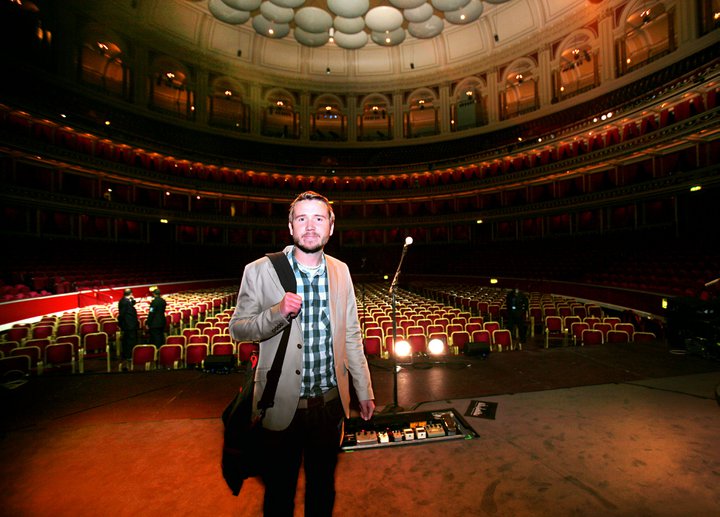 Ever wondered what a typical day in the life of an A&R scout at a world renowned record label involves? Well look no further! Here's what an average working day consists of for Danny Roberts at Decca Records (part of the Universal Music Group).
7:50am - The final alarm sounds. I give myself 10 minutes to stir and then the working day begins. I check the work phone for any emergencies, then the iPhone and finally the iPad. I try to keep my business life and personal life separate and one way of doing this is to have multiple devices. A quick shower, a couple of crumpets, a brush of the old pearly whites and I'm out the door. Travelling by train to work with a publisher, a marketing product manager and a leading studio manager is the perfect way to catch up on any music news/gossip.
I arrive at Decca HQ for 9:30am and make myself a strong cup of tea which I then throw away. In an attempt to kick migraines I quit caffeine 9 months ago but the urge for a cuppa is still there. Instead I opt for a glass of water. The first half hour of the day involves checking the charts, reading 'Record Of The Day' and drawing up a To Do list.
10:00am - I have a meeting with the A&R director and the president of Decca to discuss artists and concept ideas for the next 12 months. The meeting goes on longer than expected and I now have 10 minutes to get to the other side of Kensington for my meeting with Phil Christie at Warner Chappell. The traffic is kind to me, the bus driver stops for nobody and I arrive on time. We play music to each other and compare notes on gigs and music from the last couple of weeks.
Next it's back to the office for a meeting with the head of A&R at Pledge Music, Rich Lyme. Rich details the Pledge Music model and how they have started working effectively with various labels. He then gives us a few pointers on what Pledge acts to look out for. Our focus then moves to producers. He manages a producer who he thinks could work well with one of our artists. We agree to organise an introduction over the next week or so.
1:00pm - Lunch time and multi-tasking is the key here. This is the perfect time to scour through 200 music blogs, check the Twitter feed for anything interesting and confirm meetings for later on in the week. Oh yes, and to eat a sandwich.
2:00pm - I have been tasked with the challenge of sourcing 4 new remixes for one of our artists. A couple of experts have come up with possibilities. I listen to samples of their work and make contact with management to see if they are interested. Should it go ahead I have to negotiate terms of the deal including delivery dates, delivery formats and, most importantly, a fee. We are always working to a tight budget in A&R and all costs are recorded by our excellent A&R coordinators.
3:00pm - I am heading to Ireland next month and that means organising travel, accommodation and arranging meetings with various industry people across the country. Not fun but vital to ensure a successful trip.
4:00pm - The manager of a band I am in touch with emails to tell me he is in London. He pops in for a meeting and plays me some brand spanking new recordings (my favourite part of the job). He then updates me on possible future developments. I agree to put the band into the Universal Studio, 'The Engine Rooms' so they can record/film some new content to use online.
5:00pm - Leaving the office once again, I nip into Tesco for a pasty and head north to Great Portland Street. I have been asked to attend an early showcase to see the 'next big boy band' perform. I watch 3 songs, have a chat with the manager and it's back on the streets. Next stop Camden and a meeting with Fierce Panda A&R/Club Fandango promoter Martyn Boyle. We sink a nice cold pint of Guinness, exchange a few music tips and discuss potential collaborations for later in the year.
Early evening and I have to meet with a friend, Graham Jackson (Membership Manager at BASCA) to check out a band he is looking to work with in a managerial capacity. I have been told to arrive at Proud Galleries for 7.45pm. Upon arrival, I am informed the band won't be on until 8.45pm. This is an A&R nightmare! I watch the show, bid my farewells and ride the tube back to South London. I grab a pot of fruit, check the football scores and get to bed for 11.30pm. Eight hours sleep is a must for me, especially if I want to keep clear of those pesky migraines.
---
Tags
a&r scout, A&R manager, artist and repertoire, record labels, record company, independent labels, decca records, music industry, music business