Making money as an independent artist in the new music industry
Blog by 16040 under Artist Managers, Creative & Branding, Music Publishing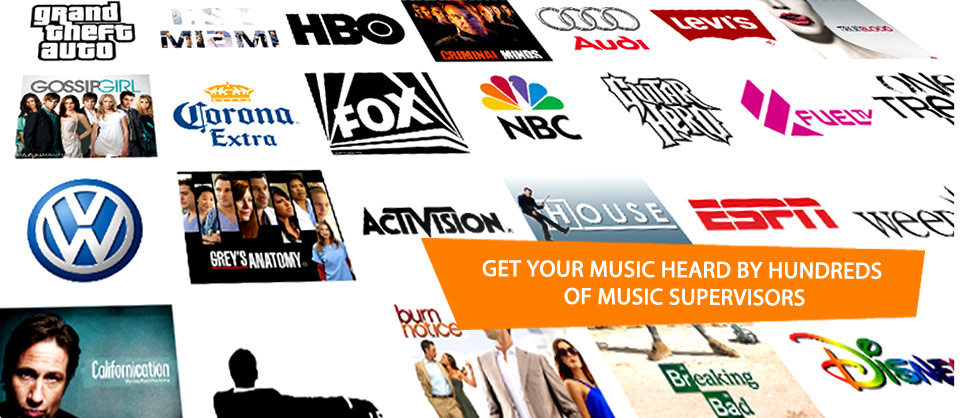 The way that people discover, purchase and listen to music has changed dramatically over the last 10 years. CD sales continue to fall, legal music downloads are flat and illegal downloading and file sharing of music is prolific, costing artists and labels millions in lost sales. However, amidst these changes, a new music industry has evolved and brought with it new opportunities for independent artists to make money with their music.

One of the most important areas for indie artists to focus is music licensing. Music licensing has become a critical alternative revenue stream for artists, labels and publishers. Particularly over the last few years, music licensing has emerged as a major focus to produce revenue and exposure for independent artists. Artists can make money by licensing their music to computer games, television shows, web-based videos, corporate videos, advertising commercials, indie and feature films, documentaries, mobile phones and apps and many other new media outlets.

Music licensing provides direct revenue from licensing fees and royalties derived from some sync placements. It creates exposure for artists and results in more music sales. Many artists earn more money from licensing their music than touring and music sales combined. One good sync placement on a popular TV show, film or commercial can make a career for artists, and as such many artists have been discovered this way.

YouTube has become a great ally to the music licensing industry and has created an incredible new platform for music licensing opportunities. With the massive popularity of YouTube, web-based advertising has become a real growth area for music licensing. Web-based clips featuring a song by an indie artist often link to the song on iTunes, leading to more downloads for the artist, as well as new exposure. Advertising clips on the internet use a lot of music and nearly always feature music by independent artists, as the budgets vary greatly. Fees for online usage range from $500 to $5,000 and up to $10,000 per song for profile brands and larger companies.

Another emerging area of the new music industry that provides music licensing opportunities for independent artists is music branding, where brands seek to use the power of music and alliances with music artists as a way to communicate and better engage with customers. As the area of music branding develops, brands and advertising agencies are generating exciting strategies to draw on music partnerships with artists. In some ways music branding has seen lifestyle brands become the new record labels. Music branding strategies aren't just limited to tour sponsorships and licensing songs for TV commercials, they now offer artists services that were once only provided by record companies.

For example, global brands Red Bull and Mountain Dew have created record labels with credibility and are working with respected indie buzz bands. Other global brands such as Coke, Target, Levi's, Converse, American Express, Mercedes Benz, Dr. Martens, Nike and Bacardi are all creating music alliances with independent artists through creative music branding strategies. These music branding deals with artists are common. Long gone is the stigma attached to artists working with brands. A band's decision to do business with a beverage company, fashion label or car manufacturer is no different from its decision to sign with a particular record label or a publisher. For artists, music branding provides financial gain and greater exposure for their music. With money and resources, brands now have the ability to break and establish artists, and introduce them to a new and broader fan base. In many ways the deals brands offer to artists are fairer and more favourable than deals that traditional record labels offer.

Music licensing is a complicated process and before you begin licensing your music, there are many factors to consider. Licensing is such an important part of an artist's career that it is critical to get your approach right from the start. Most music supervisors and industry professionals say that the best chances for success in getting your music licensed into film, television, advertising and games is to work with music licensing companies as opposed to seeking out and approaching individual music supervisors.

Many different options are available to artists when they approach music licensing and it is important to create a proper licensing strategy for your music. There are many factors to consider - should you work with companies that retitle works for a share in performance rights organisation royalties? Should you do an exclusive or non-exclusive deal with a music licensing company? What is the best way to submit your music to music supervisors, music branding companies and music licensing companies? By understanding the way that music licensing works and creating a strategy that suits you and your music, you will have the best chances of success and making money.

The Music Licensing Directory
helps artists answer these questions and create a licensing strategy that works. As well as providing a simple online guidebook to music licensing, the directory analyses more than 400 companies globally that license music into film, TV, advertising, games and brands. The Music Licensing Directory provides a fast and simple way to get your music heard by hundreds of music supervisors for film and television and to easily connect your music with advertising and brands. Check it out now at
www.musiclicensingdirectory.com
---
Tags
the music licensing directory, music sync, music supervisors, music placement, unsigned bands, unsigned artists, music branding