The art of marrying design & music
Blog by Michelle Lloyd under Creative & Branding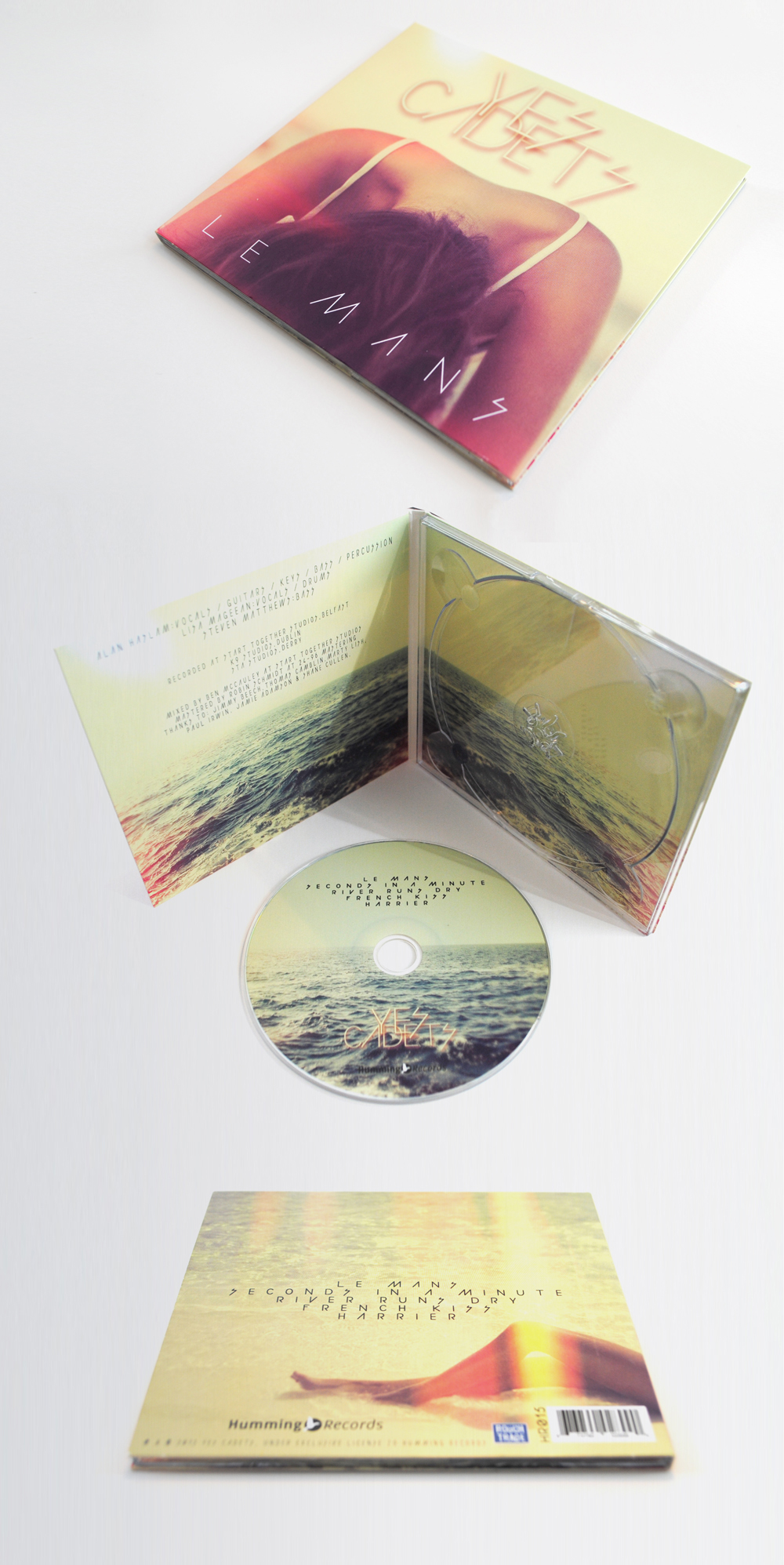 The reality of being a musician who wants to make any money from their music, whether you're in a band or you're a solo artist, is that you have to think of the full package; you have to brand yourself. Whether you like it or not, this means taking some time to think about how you present yourself in terms of logos, website design, album artwork and merch etc. With everyone fighting to grab prospective fans attention to make that all important sale, it's crucial that you stand out from the crowd. You may be a creative soul yourself or you may have a design whizz kid in your midsts, but if not don't worry, there are wealth of graphic designers across the country who specialise in exactly this.
Meet Paul Irwin, one of Belfast's finest graphic designers. Having recently launched his own design company Ogopogo he's worked with a wealth of bands and as a musician himself know's how important it is to brand yourself.
We caught up with him for a little insight into his world of design, to find out how it all came about and talk about some of the projects he's worked on.
What made you want to start your own graphic design business?
Well, up until a few months ago, I worked in a popular music venue in Belfast doing the online publicity and booking acts for around 4 years. Initially, I would just design posters during busy times but I guess my style became popular so over time I moved more and more into gig poster design and branding for the clubs. It was a great opportunity to meet local bands and get my poster designs out there. Eventually bands started getting in touch about me having a bash at some of their artwork and it just took off from there really. I've always dreamt about starting my own business and when I was receiving pay cheques from doing something I loved like design, I decided to take the leap!
Was the prospect of starting up your own business quite daunting at first?
It was one of hardest decisions I've ever made. I was thinking about it for months, but never actually thought I could do it. Starting a new business is always going to be nerve-wracking, especially in this climate, but waking up to do something you love every day is always going to be worth it. Before I even started thinking about getting clients, as a creative person I had to get my business head on to make a plan and stick to it. It still is very daunting, the amount of work I have to do can be overwhelming and you know how the saying about two buses coming along at once, I find that very apt for projects too! I have recently started promoting myself a bit more and thankfully I am getting quite a lot of emails. So far so good!
You're based in Belfast and there seems to be a really nice relationship between bands and those working in the industry. Have you found everyone's been supportive of your new venture?
The bands I know in Belfast have been very supportive and vocal about my new venture. The current Belfast music scene is very healthy right now. There are loads of great bands doing very well and it is so great to be in the thick of it working with them on different projects, whether it's knocking up a poster for a show, merch design or full art direction on their album. I often work with different Belfast promoters, managers and DJ's as well which keeps things interesting. I'm actually just starting a logo for a new label here so it's a great time to be in Belfast!
Aesthetics seem to play a bigger part in music than perhaps they used to, do you think the artwork and design element of things is more important now?
The branding of an artist has always played a major factor. Bands and artists aren't just selling their music, they are selling the full package, an idea or movement. So style and branding have always been a significant element of being a musician. Having said that, I do think that artwork and package design for a single or album is more crucial than ever these days. With the drop of physical sales you have to constantly be producing quality items for fans and thinking outside the box to get them to make that purchase; things like special editions with art prints, innovative package design or even edible records! Also, seeing as social networking has become such a force for bands to create a connection with their fans, it has become so important for them to have a strong image or brand online with their digital art. Artists now need to raise the bar with their artwork online to make them stand out from everyone else.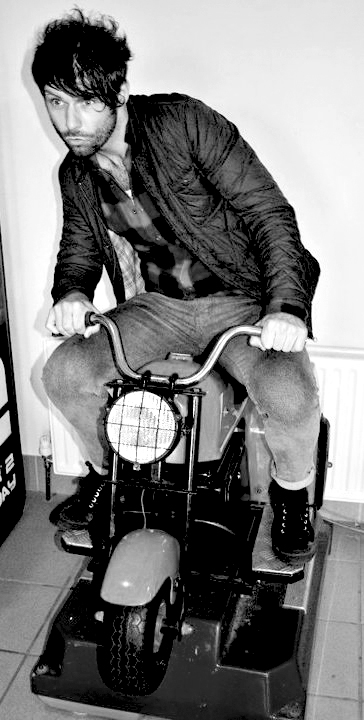 Where do you find most of your inspiration and ideas come from?
Hmm that's tough one! When I'm working on some band art, I would listen to the tracks and try and get a feel for the style and most of the time I would get smacked in the face with some imagery. Like the Yes Cadets EP design I worked on, the band sent me their songs and I instantly thought of being on a tropical holiday in the 80's, the music doesn't have an 80's sound but for some reason I was on holiday in the 80's! So I tried to portray a modern tropical holiday feeling with a kind of neat 80's font style to tie it all together. Some of my illustration work and t-shirt ideas have a sense of escapism and are intertwined with scenery from the Rocky Mountains in Western Canada, which is where I spent most of my childhood. I moved to Northern Ireland when I was 16. So I guess some of my work ideas comes from the child in me, that's maybe why I'm fond of bold colours and bold statements that make you think a little.
Do you ever find it difficult to balance your own ideas with the clients brief?
Not really to be honest, I really enjoy trying to create what the band / client is thinking and making it a reality. There's has been a couple of times where I've thought they chose the wrong logo / branding idea but if they go away happy, then that's my job done. I always try and make sure I have my own personal projects on the go, I think that helps release some of my creative energy when working on more commercial work.
Your work for bands obviously has to portray their sound to some extent, how hard is that in reality?
No matter who you are, some kind of vision comes into your head of what the artist is like when you listen to their music. That vision teamed with a band's personal style gives me a really strong direction of where to take my work. So I don't find it that difficult to get a solid start on a direction. The problem is sometimes having too many ideas and not knowing where to stop!
You also act as a promoter with 'Animal Disco' and form part of the band Ed Zealous. Do you ever find it difficult to juggle everything or does it all blend in together quite nicely?
It's a constant juggle, I'm always stressed and don't know whether I'm coming or going. I don't know if I'm in Ed Zealous, Ogopogo or Animal Disco mode. I have 4 email accounts and the phone is always ringing – it's crazy! But I absolutely love it and wouldn't change a thing.
The reality of being in a band these days is sadly that you don't necessarily make a living from it and you do have to have a 'day job' so to speak. Is being able to do something like Ogopogo a relief in the sense that it's something you enjoy doing?
Working for myself has definitely brought a sense of relief to my life. Not only is it great being able to design work I really believe in and am proud of with Ogopogo. It also affords me the opportunity to work around Animal Disco club nights and Ed Zealous gigs that my former 'day job' couldn't. Art, design and music are my passions so getting to work on all three and being able to put all my energy into that every day is so awesome.
---
Tags
ogopogo, music design, graphic design, band artwork, album artwork, ed zealous