The Unsigned Guide Spotlight: October
Blog by Michelle Lloyd under Artist Managers, Creative & Branding, Finance, Law & Music Business, Live, Media, Music Publishing, Music Training & Careers, Record Labels, Recording & Production, Selling & Distributing Your Music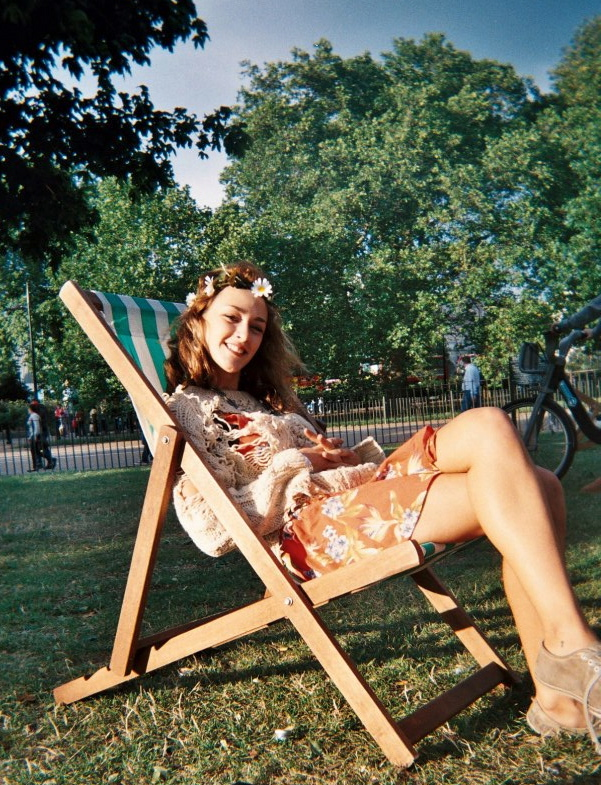 Yes, it's the start of a fresh month and to mark this occasion we are pleased to present to you our wonderful Spotlight selections for October and hopefully bring much joy to your earholes! Find out about our chosen artists below and
click here to have a listen
to the tracks for yourselves.


Ali Ingle – 'Tornado'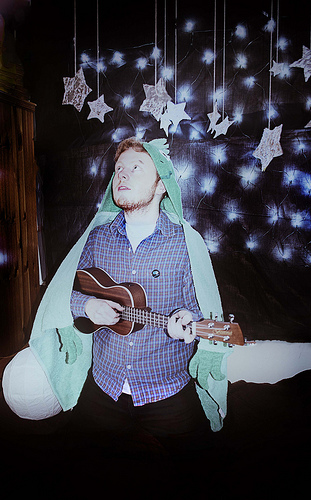 Having had a great love for music and movies from a young age, 22 year old Liverpool based singer-songwriter Ali Ingle started playing guitar at the age of 16, as well as writing his own songs and playing small bars around the city.
Listing the likes of Van Morrison, Bruce Springsteen, Billy Bragg and David Gray as his biggest influences, he describes his sound as a "mixture of well thought out music with powerfully honest vocals and descriptive imaginitive lyrics. A folky, indie, singer/songwriter mash up".
Ali tells us, 'Tornado' was a track that "pretty much wrote itself in about 30 minutes" and is about "the mess different people leave us, the aftermath of the emotional experiences we have with our encounters, and what we take away from them".
He released his debut EP 'The Man & The Monster' earlier this year and was quite overwhelmed by the positive response he received. Due to his love of films he wanted to make some accompanying videos that were a little more extraordinary than your average music video; more cinematic with a short film vibe. He wrote, directed and starred in 2 videos and the rather charming
video to 'Tornado' can be seen here
.
He has since been working on his next EP which will be titled 'Magic In The Mundane', due for release on 3rd November.
Temple Songs – 'Dragging You Down'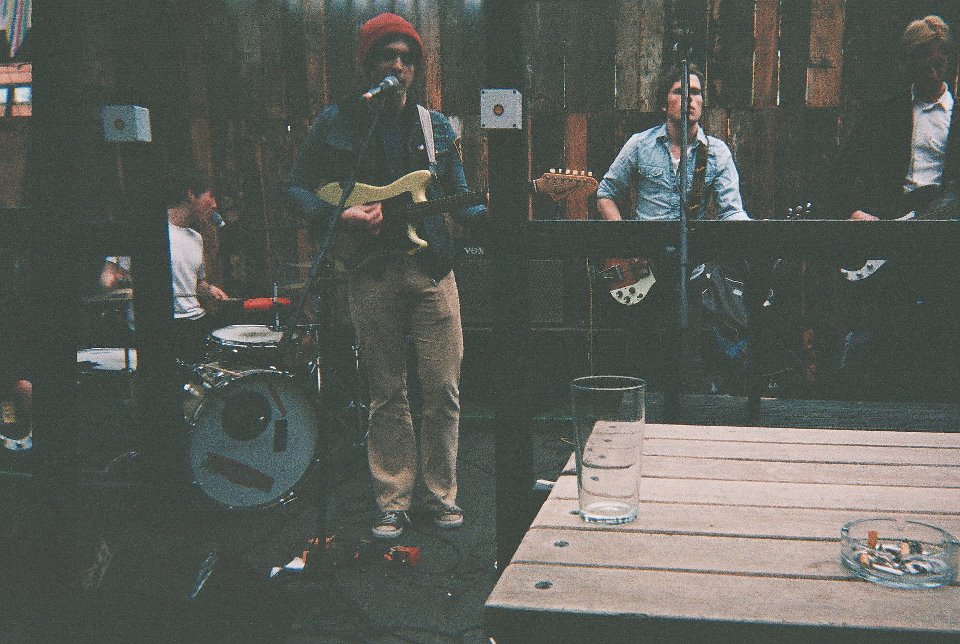 Two years ago, Jolan Lewis recorded a self-titled EP, put it online and immediately moved to France. Whilst across the water he decided it would be worth turning the solo project into a band so moved back to Manchester, rallied his talented friends together and Temple Songs were born.
Having played live for around a year now, the 4 piece's sound has gone from very hazy lo-fi, into a more garage-pop sound as they've transitioned into a full band. Allowing them to change their style as and when they please, they like to keep things simple and describe themselves as a pop band.
Our chosen track 'Dragging You Down' came about when Jolan realised he had 45 minutes left in the studio before he needed to leave for work one day and decided to see whether he could write and record a song in that time. Not the easiest of missions, but one they well and truly nailed!
When asked about their band highlights to date, they told us it would be having the chance to play with some of their favourite bands including Sex Hands, Weird Era, Dinner Party and Bell Peppers. They also informed us that they've just finished recording their first 12" EP with Mark of Brown Brogues, which should be out in January. And so far it apparently sounds a lot like early Godz (the New York, ESP Disk Godz, not the metal band!). This month will also see them supporting the likes of Palma Violets, Egyptian Hip Hop, Novella, Hookworms and METZ.
Eatenbybears - 'Simple As Hell'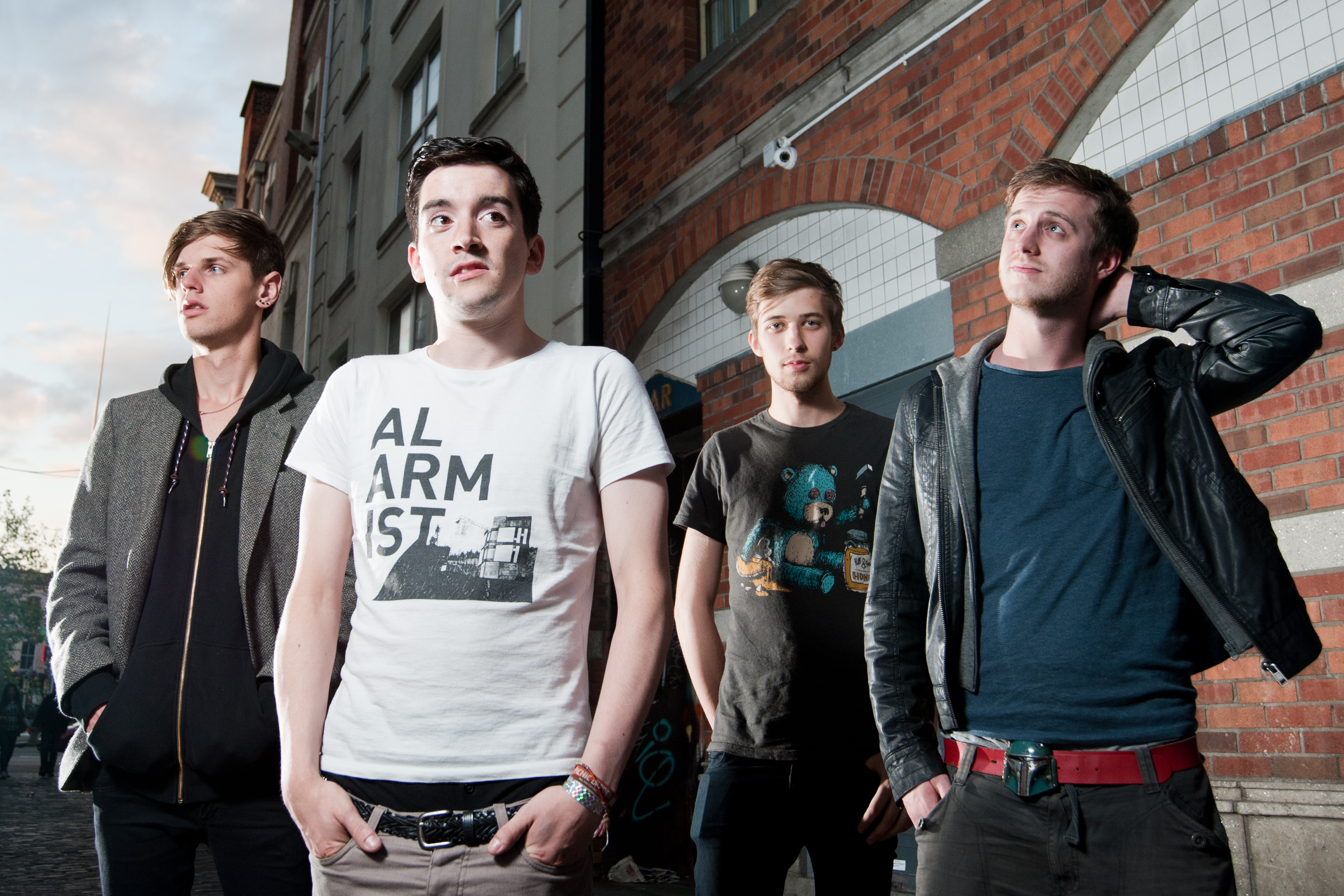 Belfast boys Eatenbybears are Olan, Aiden, James and Clark. They play violin, guitar, bass, drums and whatever electronics they can lay their hands on and figure out. Describing themselves as a band "putting the confusion in pop music since nineteen eighty math crunk", they released their debut EP 'Teeth' in October last year.
Our chosen track 'Simple As Hell' comes as their first release since the EP, blustering with reinvigorated force; it's a slice of pop-fuelled sunshine in these dark autumnal days.
We caught up with Olan to find out a little bit more about the vibrant 4 piece:
How would you best describe Eatenbybears sound?
I think Eatenbybears sound like a band trying to play their favourite parts of every 'genre' of music at once. At times, by blending these influences seamlessly. Other times, mashing styles together with the intended bluntness of a head-on collision with a brick wall. Our use of effect laden violin, samplers and unconventional vocals references everything from contemporary classical to experimental electronic music, whilst retaining a bass heavy and beat driven danceable sound, rooted in a love of experimental pop and instrumental hip-hop.
How did track 'Simple As Hell' come about?
It's our first release since our debut EP 'Teeth' and is a real summer single. This wasn't the intention as it was being written, but I can't help but think it came somewhat out of a subconscious want/need/plea for summer sun and an imminently happy future. It marks a development from our early tracks, as it embraces the frivolity of a pop song, but with our own unconventional take on the genre. Musically, it moves through tropical and noisy surf pop, edging on math and post rock, with bass-heavy guitars and synths over a relentless bongo sample which keeps it, at all times, dance-floor friendly.
What would you consider to be your band highlights to date?
Going on tour around Ireland and UK with Alarmist, as well as visual artists LeTissier and Slipdraft was an incredible experience. Performing with visual backdrops created by those guys completely transformed our show into a live audio-visual feast every night. More recently, playing outside a 2,000 year old church open air to the city of Braga in Portugal was definitely one of those moments where you doubt your own existence…in a good way, of course.
What's in store for Eatenbybears?
Like many bands/animals, we're heading into hibernation over the autumn and winter to write and record new material. We're working on more audio-visual projects which will result in the release of a new single and video very soon. We will also be heading out on a short Irish tour, but we are holding off further touring until early 2013.
Joel Hood – 'Campanero'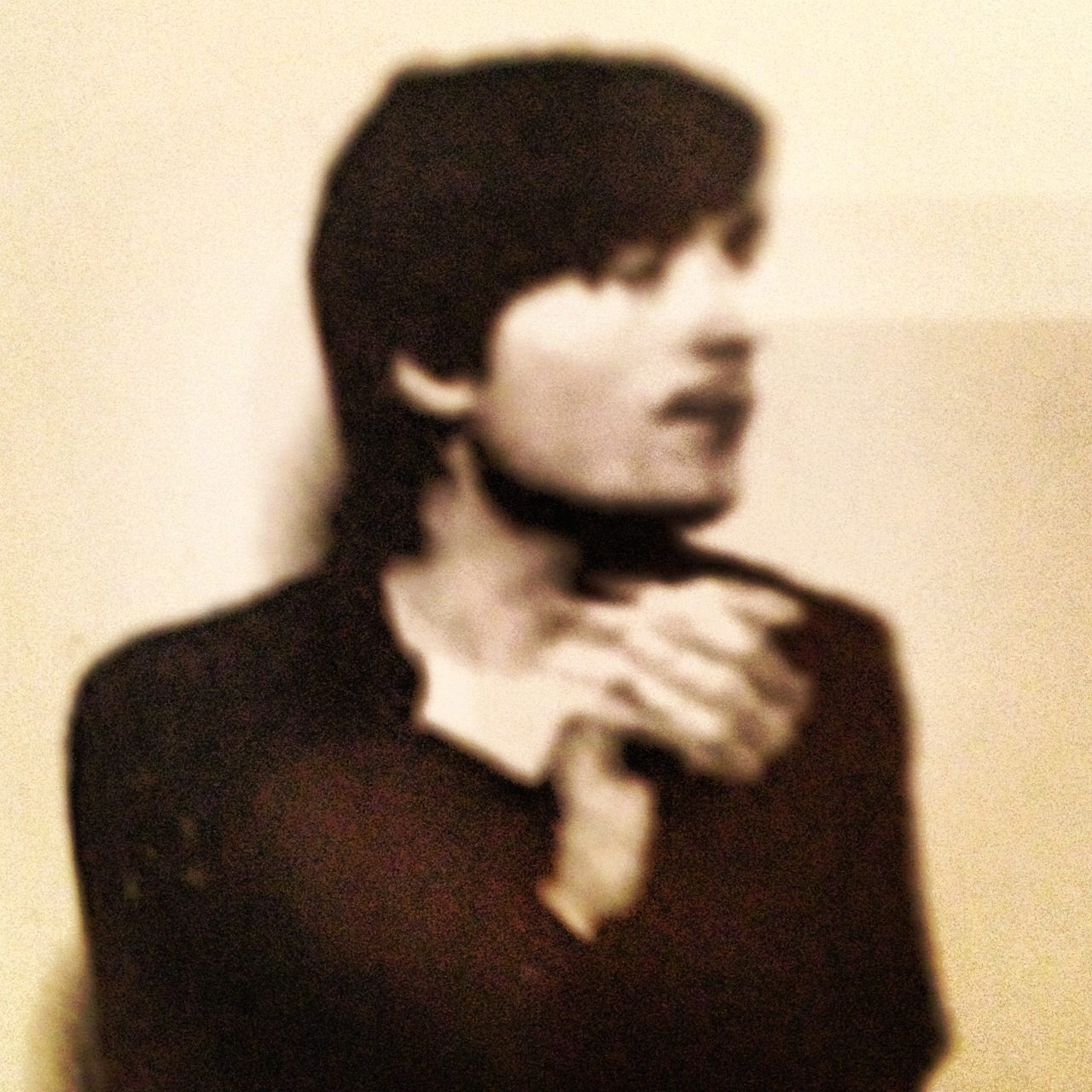 Joel Hood, in his own words, makes 'not very danceable dance music'. Combining sweet synth pads, samples and shuffling beats, he has been complimented on creating some seriously blissed out, Balearic vibes. Originally a drummer, Hood started making electronic music on his computer earlier this year.
Talking about our chosen track 'Campanero', Joel told us it came about when his friend bought him a Octachime for his birthday and he just started playing about with it along with some synth chords. The word 'campanero' was somehow in his head and he just kept singing it over the chords and it all gradually built from there.
With another single set for release in November, Joel is also currently working on a live set-up and can't wait to play some live shows.
Georgie Mason – 'Tomatoes'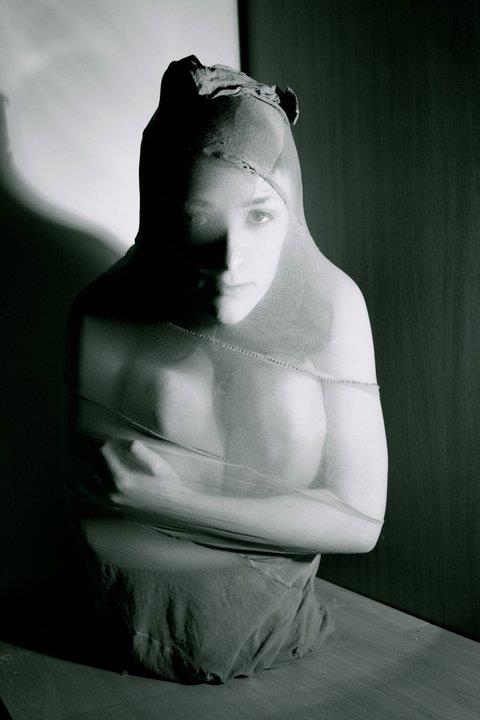 Singer-songwriter Georgie plays piano but has found herself experimenting with new sounds of late, particularly glass tapping. She often finds herself writing songs about oddities or interesting things that happen in her day; things she's overheard on the train or things she's found funny or frustrating.
Currently studying Art History, Fine Art and English Literature at Nottingham University, Georgie's recently taken a break from gigging to record her debut EP. Her sound is a mix between progressive, experimental, ambient, new world and acoustic.
Spotlight track 'Tomatoes' has a curious little story behind it and here's what Georgie had to say about it:
"'Tomatoes' came about because I had always hated tomatoes but people couldn't understand why I could still eat ketchup. It got annoying but then my best friend also declared her non-belief that I could like ketchup and not tomatoes so I had to write a song about this frustration. I went down the root of making quite logical comparisons e.g. if you eat mayo surely you have to like eggs, but then I got more abstract with things like if you like DVDs, you have to like blu-ray. Now I have an automated response to the next person who doesn't get how I can eat Heinz tomato soup but feel physically sick if I see a tomato pip!"
How do I get featured on the Spotlight blog?
Our Spotlight blog is compiled every month from fresh new music submitted to us by our members. We want to hear from you! We select 5 of the best tracks from our members, so if you want to be in the running you'll need to sign up to The Unsigned Guide then follow the instructions in your Welcome email to submit a track for Spotlight consideration to us. If you're already a member and still not sure about how to submit your music for Spotlight, just give us a shout via our Contact page & we'll help you out!
As well as being featured in our new music blog, your track will also be forwarded onto these music industry professionals including folks from Amazing Radio, Big Life Management, Club Fandango, Domino Records, The Fly, Memphis Industries, Rocksound, Skint Publishing, Sony Music, Spotify, Fake DIY, Transgressive Records and The Great Escape.
View the full list of who listens to our Spotlight tracks here.
---
Tags
the unsigned guide, unsigned bands, unsigned artists, independent artists, emerging talent, the unsigned guide spotlight