Tips on reaching a fresh audience
Blog by Louise Dodgson under Creative & Branding, Media, Selling & Distributing Your Music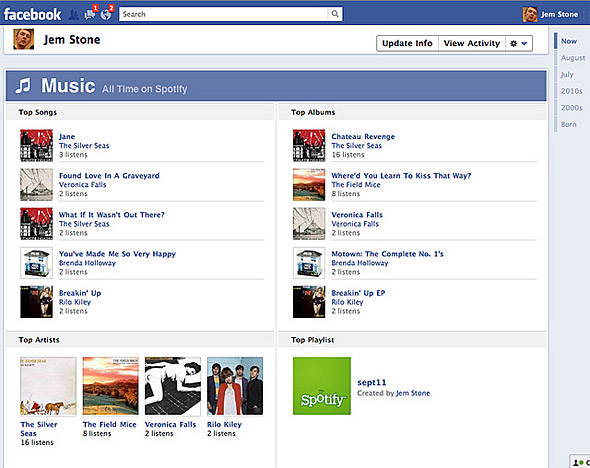 Look over by the bar. There's the bunch of music bloggers leaning, listening and not outwardly enjoying it…and over to the left, there's your girlfriends and boyfriends just openly chatting through all the fricking songs! Down at the front there's a bunch of youngsters staring, just, really staring at you. It's actually very off-putting! Then finally, at the back, dead centre, there's that kid with the backpack that comes on his own to all your shows. Nobody knows his name or what's in that backpack.
I mean you love everyone in that room, sure you do, you might even know all of their names, but honestly, what's the point of playing the same songs to the same bunch of people every weekend? You want new people to hear your music, new fans to come to your shows, and maybe one day 'Backpack Boy' might meet a 'Backpack Girl'!
If your band is seemingly stuck in your home town, then how do you reach out to a new audience? How do you build the following that is going carry you on their shoulders to festival headlines and R. Kelly styled 'after parties and hotel lobbies'? Well, here's a few ideas.
Targeted Following
Twitter is the quickest way to approach new fans, and finding them couldn't be easier. If your band sounds like Foo Fighters (unlucky), then find the Foo's on Twitter, open up their followers and follow a few of them back.
Now logic suggests that if these people like this type of music, they're probably going to like yours, so make sure your SoundCloud, Blog, BandApp, or BandPage URL is in your Twitter bio, and, when they get a notification to say you're following, they'll check you out, open your link, and, BANG, a new fan is born right there!
BandApp Building
BandApp
is new free way of reaching fresh audiences. Once you've built your free BandApp, you'll be plunged into BandApp World, a seething mass of Apps fused together in genres for everyone to explore, discover and download. This function has just been enabled within the App version 1.1, and is an amazing way to explore, discover and most importantly, get discovered.
Their biggest BandApps also get featured on BandApp World, which is seen by 1000s of people a day. This is quick, free and easy way to get your band heard by a young, switched-on new audience.
Facebook Engagement
Obviously Facebook has to play a part in this, but the challenge now, more than ever, is how do you extend your Band's page 'Likes' to outside of your friends and family. This has become harder recently with Facebook's introduction of an EdgeRanking system that decides who the most appropriate people are to see your posts. So not everything you're posting is getting seen.
The answer to this, is to be engaging, to use posts with pictures, pose questions and polls and wherever possible to be funny, (we're not all Eddie Murphy I know, but you can try), getting your posts shared here is the challenge, this will expose your band to all the friends of your friends and outward and onward into the universe and beyond. The scope for growth is unlimited, the potential audience vast, get it right, and, regular and you could change your band forever.
Now, I'm not knocking playing in your hometown every week, I know how much fun that can be, but I really just want the best for you, there's tools out there that are free and designed to help you connect with new audiences, and, if you're not making full use of them, then you could be stuck with 'Backpack Boy' for a really long time.
Get online now and start shouting about your band. The days of Colonel Tom Parker turning up at your practice room and shouting "That's a number one record fellas, I'm taking your boys to the top. SIGN THIS!" have gone, and today you have to do it all yourself. So get on with it, it's much better this way, this way you're the ones in control. With a little bit of effort in the right places, there's a new audience out there waiting to hear your music.
---
Tags
bandapp, band promotion, promote your music, social media, social networking, music app, music promotion