Lessons from The Bandstand
Blog by Creative Choices under Live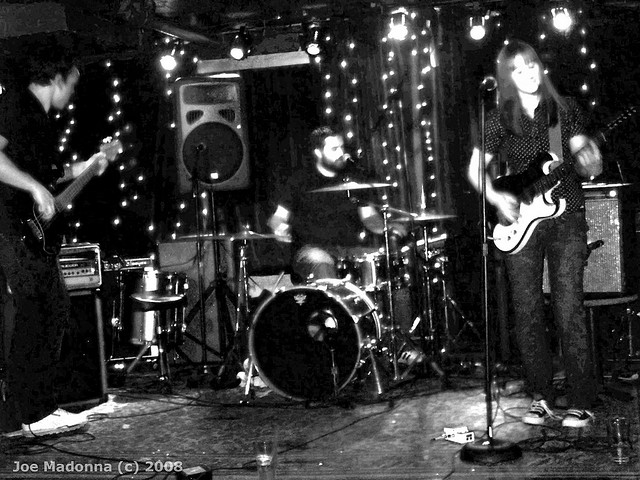 As part of the live music events at this summer's
BT London Live
in Hyde Park, students from the Founder Colleges of the
National Skills Academy for Creative & Cultural
were invited to perform as part of The Bandstand. Presented by Live Connection, The Bandstand is a space for uncovering emerging and unsigned talent.
The event was a great success, and over 1 million people passed through Hyde Park to see the new talent on show. After working alongside the Bandstand participants, Pete Webber of Live Connection shares his top tips for bands and artists submitting their music to similar events and considerations to bear in mind.

Promoting yourself
All artists hoping to participate in The Bandstand were asked to submit a biography and example of their music (film or just sound). These came to us in various formats, some better than others, but the key to successfully promoting yourselves as a performing artist is content.

In this age of social networking, artists have a number of websites and networks to promote themselves on, and the more creative you are, the more people will notice you. Do you have a presence on the following platforms? Facebook, Twitter, ReverbNation, SoundCloud, MySpace? How often do you update them? Are your demos of a good quality, both audio and video? How do you engage with your fans? Be attentive to your fans and they will be attentive back.


Know your technical requirements
The Bandstand was a standard festival set-up. When applying to play at similar events, it is always worth checking what can fit on the stage (even if it is not set-up already), or if there is any equipment that can be shared with other artists. Festival stages are unique to the headline show, so you normally need to share backline. Always be courteous to other acts appearing on the same bill and respect the skills and talents of the crew. Their job is to make things run smoothly for the audience, the promoter, and most importantly you, the artist. Being polite and professional to everyone working on the show can influence your future opportunities.

Know your audience
Reading the audience is vital if you want to enjoy yourselves at the same time as entertaining the crowd. Things to consider post-gig and improve upon for next time include:

•
Did you engage with the crowd?
•
How many times did you promote the name of your act?
•
Did you go out front of house straight after your performance to meet the audience?
This will instantly link back to how well you promote yourselves and build your fanbase.

What should you do next?
Keep practicing! Every successful musician has got to where they are by working hard over the years. Hone your instrumental skills, coach your voice, and develop your songwriting. Most importantly, keep gigging as often as you can. This will build your confidence and improve your performance, and there are a number of ways you can do this:

1.
Get gigging in your local area, even if just at your local pub.
2.
Schools and colleges are always on the lookout for entertainment for their students.
3.
Make friends with your local radio station.
4.
Get in touch with blogs who specialise in new music.
5.
Research your local promoters and build a relationship.
There are a number of organisations across the country that specialise in giving unsigned and undiscovered musicians exposure. You should get involved in as many platforms to shape your work and expand your profile.

BBC Introducing is one of the biggest supporters nationally for unsigned talent, Amazing Radio also promote some great new music. Live Connection, the producers of the Band Stand stage and a subsidiary of Live Nation; the world's biggest live entertainment company; are at the forefront for developing new music with high quality demos.

---
Tags
creative choices, bt london live, live connection, unsigned bands, unsigned artists