The bands on their way to Leeds & Reading
Blog by Michelle Lloyd under Live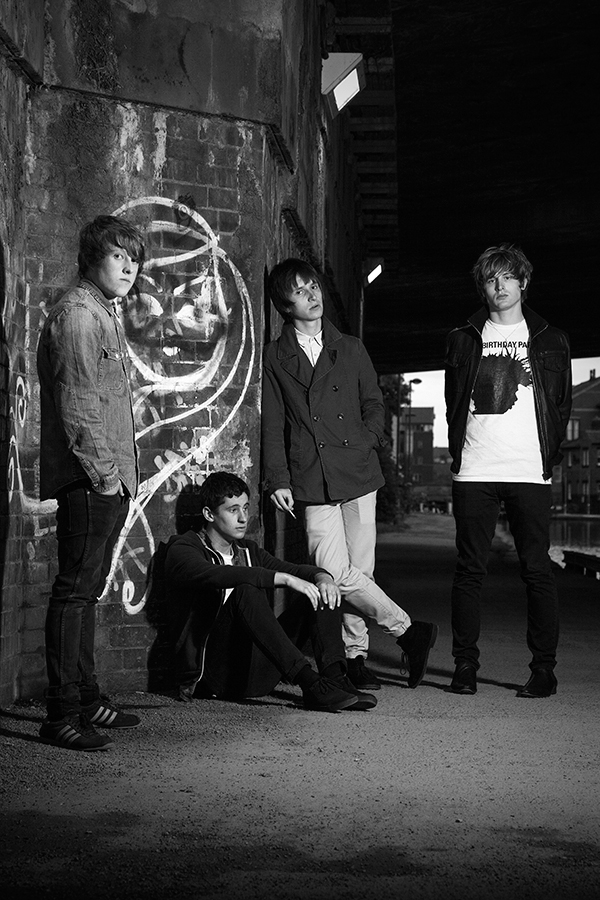 BBC Introducing has always supported unsigned, undiscovered and emerging musicians via their local BBC Introducing shows and online music uploader. Along with other festivals, since 2008 they've had a stage at both sites for the Reading and Leeds Festival that's seen early performances from the likes of Joy Formidable, Don Broco and Pulled Apart By Horses. The acts are chosen via BBC Introducing's regional shows sending in their suggestions of the artists they would like to see play the festival and these are then put to a panel of well-respected music specialists, for instance this year's panel included Huw Stephens, Steve Lamacq and the Head of Music for Radio 1. Their recommendations are then sent to the Executive Producer who works along with the BBC Introducing Editor to agree the final elements of the programming.
The acts that engage with BBC Introducing are generally at different stages in their career and may have received a degree of local notoriety way before they are recommended for a festival slot meaning that some acts may already have management, some have already played festivals or even be signed to a label. However the important part is, in terms of wider exposure they are all still very much under the radar.
As Reading and Leeds Festival is indeed taking place this weekend we thought we'd highlight some of the acts who made the cut this year to find out how they feel about gracing the stages of the infamous festival. So here is Part 1 of our Leeds & Reading preview featuring Cut Ribbons, Sarah Williams White and Crooked Tongues.
Cut Ribbons
Welsh five-piece Cut Ribbons hail from Llanelli and are all currently living together, much like the Spice Girls, they say. Their mix of powerful indie rock and passionate rousing vocals has seen them receive airplay from the likes of Nick Grimshaw and Fearne Cotton. Single 'White Horses' was released through the Kissability label last year.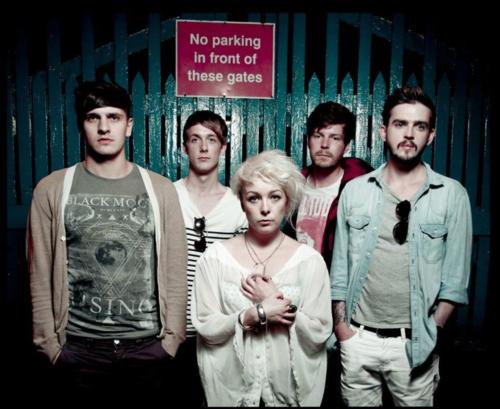 Congratulations on making this year's line-up! Is Reading & Leeds Festival your first major festival performance?
Thanks very much. We have been playing quite a few this year. We are actually on our way to Boardmasters as I type this and have just come back from Kendal Calling. We played Beach Break Live and The Great Escape a little while ago too.
What does getting to play at such an iconic and well regarded festival as Reading & Leeds mean to you as a band?
It is certainly something that we have aspired to. Reading & Leeds is such a huge event in the music calendar, we are just incredibly humbled to be playing it.
Can you fill us in on your highlights to date?
This summer, certainly a huge highlight was playing the main stage at Beach Break Live. It is actually held in our home town so playing it was extra special as we very rarely get to play close to home and was nice to have so many faces that we knew singing along in the crowd. Going on tour with Dry The River was also incredible. All the shows were sold out and we had a great response. Everyone was so friendly and inviting and it was fun getting into trouble in a new city every day. Being BBC Introducing's Band Of The Week on Radio 1 was such a massive thing for us too. The exposure was incredible and we are still very thankful for it.
What do you hope to get out of the BBC Introducing slot?
It's such a huge platform to get your music heard. Ultimately, we just want people to go away from the shows happy. Hopefully we can convert a few people and they will come again and generally be interested in our music.
Advice for fellow emerging acts looking to get on a festival line-up?
Just to keep your head down and try to keep writing and gigging as much as possible. The standard boiler plate response but a true one nonetheless.
And finally, any festival survival tips for our readers?
Yes, loads! Actually take a tent. Don't buy it from the children's section of Tesco. Don't camp anywhere near the portaloos. A crate of beer is not a pillow. Sleep facing downwards. Going for a swim is not the next logical step. Go and actually watch some bands.
If you're not lucky enough to be going to Reading or Leeds, Cut Ribbons play the Underground Festival in Gloucester on 30th September, The Shacklewell Arms in London on October 17th and Gathering Festival in Oxford on October 20th.


Crooked Tongues
Crooked Tongues started back in 2010 and have since played venues including The Brudenell, Leeds Met and The Cockpit. Citing influences from Arctic Monkeys to Pink Floyd, their blend of rock, indie and psychedelia has seen their fan base grow and grow throughout the Leeds area.
Getting to play a prestigious festival like Reading & Leeds is a big deal, how do you feel about it?
Well, we get to swan about on stage in wellies for a half hour or so. I think that's the real appeal for any band, isn't it? No, we're proud to be playing Leeds/Reading – it's a guaranteed crowd for one thing, which beats some of the gigs we've played where the crowd is mostly made up of the other bands!
What's been your biggest achievement to date?
We were fortunate enough to support The Sunshine Underground at Leeds Metropolitan University this year, which was really good. We've received airtime on the BBC Introducing show with Alan Raw too.
What are you hoping to get out of your slot on the BBC Introducing stage?
Girlfriends. A record deal. And a few beers maybe? No, that's just being greedy I guess…we're just looking to have a good experience and hopefully we'll make some people happy with our music at the same time.
What's the best piece of advice you can give fellow emerging bands looking to get some exposure?
Just put yourselves about as much as possible. Gig, record, blog, twist and shout. If you're making a scene (provided it's a good one) surrounding yourselves, then people are bound to notice you.
And finally, best piece of festival advice you can give our readers?
Never underestimate the need for fresh underwear. You never know what might happen.
Sarah Williams White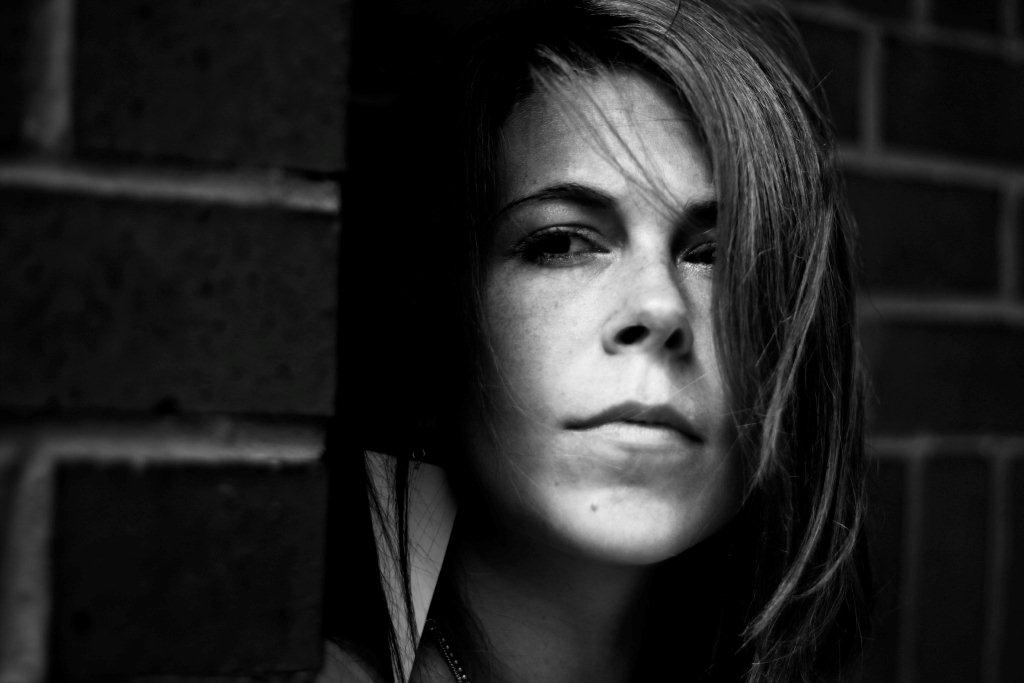 Influenced by the likes of Jamie Lidell, Erykah Badu, Prince and PJ Harvey, South London's Sarah Williams White is a songwriter and producer who produces a mix of urban, pop and soul with a contemporary feel. After the release of her double single 'Hide The Cracks' and 'Charlie' she received support from the likes of John Kennedy, Chris Hawkins and Tom Robinson, as well as being included in Amazing Radio's Top 100 Tracks of 2011.
Have you played any other festivals or is Reading and Leeds your first one?
Pretty much. We played Secret Garden Party last summer but that was a smaller stage.
What does playing such a big festival mean to you as an artist?
A lot! Feels like it's finally a step in the right direction from the London circuit gigs I've been doing for a while. I feel really privileged to have been chosen.
What would you consider to be your biggest highlights to date?
My first solo gig on a piano at Oliver's in Greenwich (a cave of a bar). The first time I got a demo on BBC London Radio back in 2009 also felt amazing! Gradually being followed by 1Xtra, 6Music, then Radio 1 and XFM. Doing a live-to-air session with the band a couple of months back for XFM's John Kennedy was really scary but amazing! And just the other day, getting back my 7" test presses of upcoming EP single 'Your Silence Is Killing Me' was a seriously momentous occasion.
What do you hope to gain from the slots this weekend?
Some fun and exposure hopefully!
For anyone reading this that might be looking to play a festival next year, what would you suggest?
Try and get in with BBC Introducing! Hehe. They've just been such a great help for me from the start. Or search contacts for all of the smaller festivals and email them directly yourself. I got a couple of festival slots this way. There's so many more laid-back festivals that look for emerging acts. You just have to send out a hundred emails or so before you might get a response, but it's worth it.
Any festival tips?
I've not been to many festivals, mainly just the few I've played at so my only advice is this - use the crew/artist toilets wherever possible!
---
Tags
leeds & reading, leeds festival, reading festival, bbc introducing stage, unsigned bands, unsigned festival slot, unsigned artists,