Day In The Life: Natasha Parker, Work It Media
Blog by Michelle Lloyd under Media, Music Training & Careers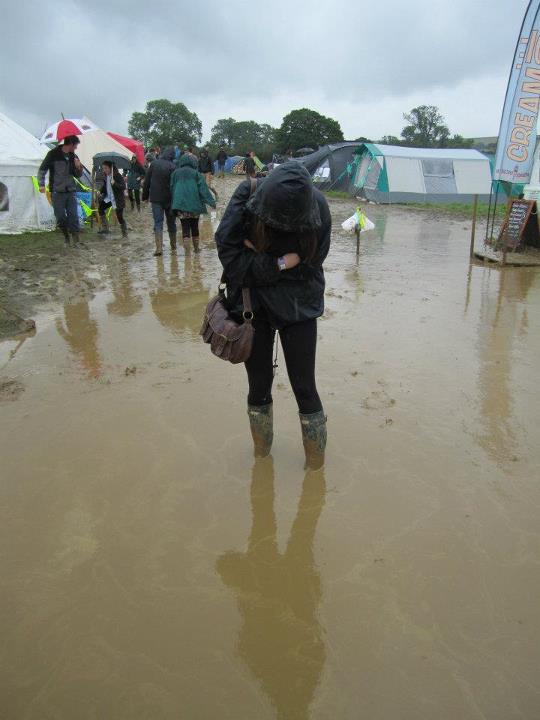 After graduating from university in 2010, getting stuck into numerous work placements and beginning an internship with a theatre PR and marketing company in London, I landed a job as a press officer at
Work It Media
, an independent music PR company based in the capital at the start of 2011. I focus mostly on online coverage, but have also done regional and print press work. Since starting there, I've had the opportunity to work with numerous labels including City Slang, Transgressive, Wichita, Souterrain Transmissions, Sub Pop and Angular.
Aside from the obvious draws of working in the music industry (the gigs, the never ending flow of new music, the people and that "wow, really?" eyebrow raise you get when you meet up with old friends) the overall appeal is often this: every day can be different. Obviously you don't spend every day jetting off around the world with the bands you work with, schmoozing with writers and flashing your expenses account as some may have done years ago, but there's the possibility of something quite different occurring each day. This can range from a news story breaking to being offered a contract to work with a band you love or maybe even meeting someone you've admired for many years. Whatever it is, something interesting could happen. This is what can happen on a regular basis:

9:30am/10:00am: No one in this industry really starts work until 10am. More often than not it's a godsend, as if you've been to a gig the night before and trekked halfway across London (or back from Brighton as we've done a few times) that extra hour or so in the morning makes all the difference.

EMAILS. Depending on what's been announced the day before, what you've got coming up and whether you've neglected them over the weekend, the inbox can be a scary place, but regardless of this the day begins by scrolling through them and figuring out what needs to be done, which press releases need to go out, who wants to review what and interview who. I generally try and get into the office a little earlier to get a head start accompanied by the all-important lemon and ginger tea.

11:00am: Usually by now the emails have been read, a plan for the day and/or week has been drawn up and some new music is filling the office. If we're working on a new album we'll have it on numerous times a week and sometimes a few times in a day to really get to know it. We need to know the music inside out to get an idea of where to pitch to for features, write a decent press release and understand the artist we're working with.

While we're doing this, there's usually a video premiere or new track to arrange, and these can often take more organisation than you'd think!

With so many labels, publicists and team members to keep in the loop, a lot of managers want the track or video to be premiered at the same time around the world on 2 or 3 different websites, meaning that you've got one place itching to share it at midday but we have to hold them back until 3pm or sometimes 6pm to coincide with someone in the US or Europe. Phone calls, emails and discussions will take place throughout the day and although they may not always go completely to plan, the music gets out there and everyone's happy. Twitter will get behind it, bloggers get excited and the emails will come in.

12:00pm: A press release announcing a new single, video or tour will normally have gone out by now so we'll be answering questions, getting excitable responses from those desperate to hear an album right away and wanting interviews as well as those telling us that they've posted the online content. We'll respond to these at the same time as following up an announcement from the day before, checking in to make sure people have listened to a track, what they think of it and if they'd be up for covering it and generating interest.

We share an office with music management and merchandising companies, so our interns are generally shared between us all. Although a cliché, interns are often asked to stuff envelopes with CDs and press releases to send out to journalists (and at busy times we'll do some too) so we'll get all the CDs ready, press releases written and addresses together for them after.

2:00pm: If there's a show that night, we'll be busy finalising guestlists. Guaranteed, someone will get in touch moments after you've sent it off asking to go, so we'll do what we can to get them on the list. We'll also be double checking interview arrangements for that night and finding out set times. It's usually around now I'll grab something to eat, flick through the magazines that have come in, see who likes what and how various bands are doing online.

3:00pm: During an album campaign, we'll have regular team meetings to discuss how things are going. We'll meet up with label managers, agents, the artist's manager and publicists from other areas (print, radio, TV) to find out what's going on, if there are new shows in the pipeline and exciting news items to announce amongst other things. More often than not this can just descend into a ridiculous brainstorming session about how amazing it would be if your act abseiled down the Shard chucking flexidiscs to the unsuspecting public, but underneath it all we do get some really productive (and realistic) ideas out of them.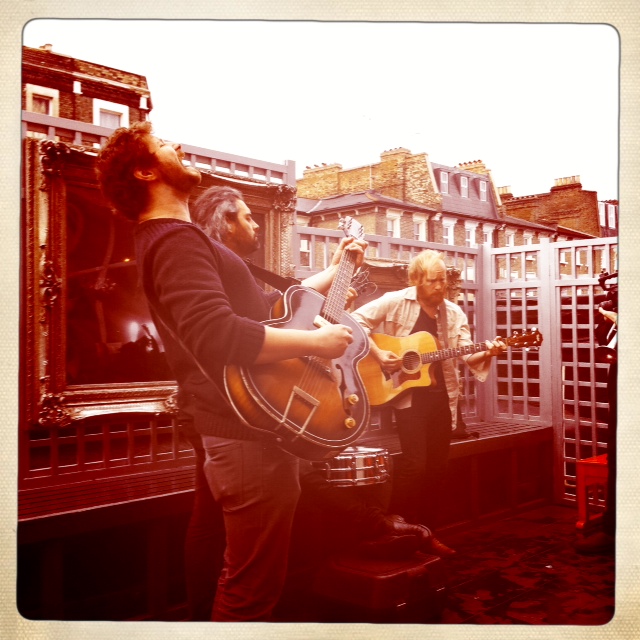 4:00pm:
After checking over emails, any missed calls and any remaining post, I'll head off to the venue for that night's show to oversee interviews, acoustic sessions, say hi to the band and check the guestlist on the door. This is always the fun part and the reason you get into this job. You get to meet the journalists you've been speaking to for weeks and sometimes months on end, finally meet the band you're working on (and if it's someone you're already a fan of, this is both exciting and terrifying) and obviously see some great live music.
Acoustic sessions and interviews are often slotted in back to back between soundchecks and the doors opening so at this point I'm generally keeping an eye on the clock, making sure the journalist and artist are undisturbed and if needs be, asking them to wrap it up if they're running over. Whether it runs to time or not, it's always a giggle.

6.30pm: After finishing off the interviews, we'll often meet up with people that have also been working on the band or stay at the venue and chat to the interviewers until the band come onstage. A few rounds'll get bought (drink responsibly kids!) and it's an opportunity to catch up with people you've not seen for ages, meet new people and sometimes discover a new band along the way.

9:00pm: GIG TIME.

11:00pm: More often than not, we'll all hang around for a couple of drinks after the show. It may just be for half an hour, but if things have gone really well and everyone's able to relax then we'll generally move on elsewhere for another hour or two before heading home/running for the last tube/trying to find the night bus.

My job is one that blurs work and social life so this is the time when you break down any work barriers, have fun and really get to know the people you're working with. The only problem is that this fun can often occur in the middle of week (and that's why we have 10am starts!).
---
Tags
natasha parker, work it media, music pr, music promotion, music plugging, music industry, music business