Meet more of Evolution Emerging's unsigned champions
Blog by Michelle Lloyd under Live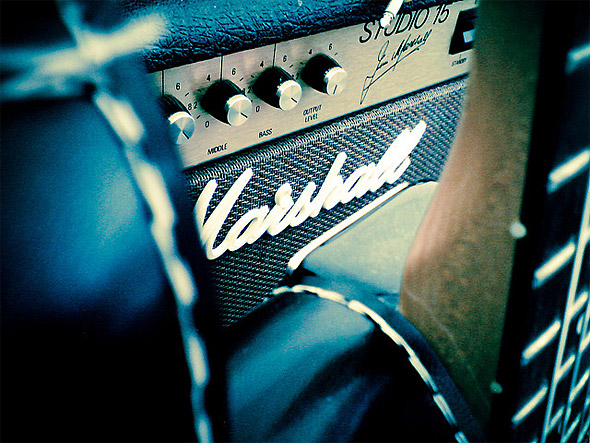 So here it is, Part 2 of our chat with some of the acts on this year's
Evolution Emerging
line-up. Say hello to Amy Holford, Collectors Club and Lilliput. Don't forget you can catch them along with loads of other great acts across 6 venues in the Ouseburn Valley, Newcastle tomorrow. Don't miss out! You can check out Part 1 of our blog post
here
.
Amy Holford


Having been tipped for The Voice UK earlier this year, Amy's currently working with producers on her debut.
Are you looking forward to playing alongside some great names at Evolution Emerging to a home crowd?
There are a lot of local acts I'm fond of playing this year, and the fact that Beth Jeans Houghton is playing just next door to me is pretty cool. I'd like to see her if I can, but I'm also playing the Blank Studios Polite Room session after my set at Cluny 2 so I have a feeling I'm going to miss her and other bands too! It'll be the third time I'll be sharing a bill with Martin (The Lake Poets) too, so excited is a bit of an understatement for this weekend!
How important do you think the likes of Evolution Emerging are in showcasing new talent?
The fact that we have our own night and stages going on in Newcastle as a preliminary to Evolution, which is already very popular, is brilliant. There are so many amazing local artists around this area alone and not everywhere cherishes their talent as closely as we do. It is so incredibly important to give musicians the opportunity and experience to grow and practice their craft to willing and listening ears, and Evo Emerging is just that, really.
After the success of Polarsets and Lake Poets who featured on the 2011 line-up, what do you hope to get out of the slot?
To be honest, I just enjoy playing. I want to gig and write and perform as much as I can, and if Evo Emerging puts me in good stead for all that then I'll be very grateful and take it with open arms!
What would you say has been the highlight of your career as an artist so far?
I just supported Newton Faulkner over 4 venues across the UK; Newcastle, Norwich, Leeds and Sheffield. That came out of the blue and it was the most amazing experience. The crowds were awesome as well, really responsive and from it I've gained quite a few new lovely followers!
What's the best piece of advice you could give fellow emerging acts trying to break into the industry?
Be yourself and don't be afraid to take your time with your music; collaborate and gig as much as humanely possible. Everything happens organically, and even when you're really impatient and frustrated, just believe that at the end of the day you've worked hard and most people who work hard get what they want.
What does the rest of the year have in store for you? Any festival slots lined up?
I'm currently in the planning stages of my EP, which I'll be recording over the Summer, so that'll be fun to release! I'm playing the Ravenstonedale Festival on 16th June in the Lakes, alongside Let's Buy Happiness and Symphonic Pictures, and obviously the UMT Emerging Stage at Evolution Festival on 4th June. I've got a lot of gigs over the Summer, which is just what I want :)
Collectors Club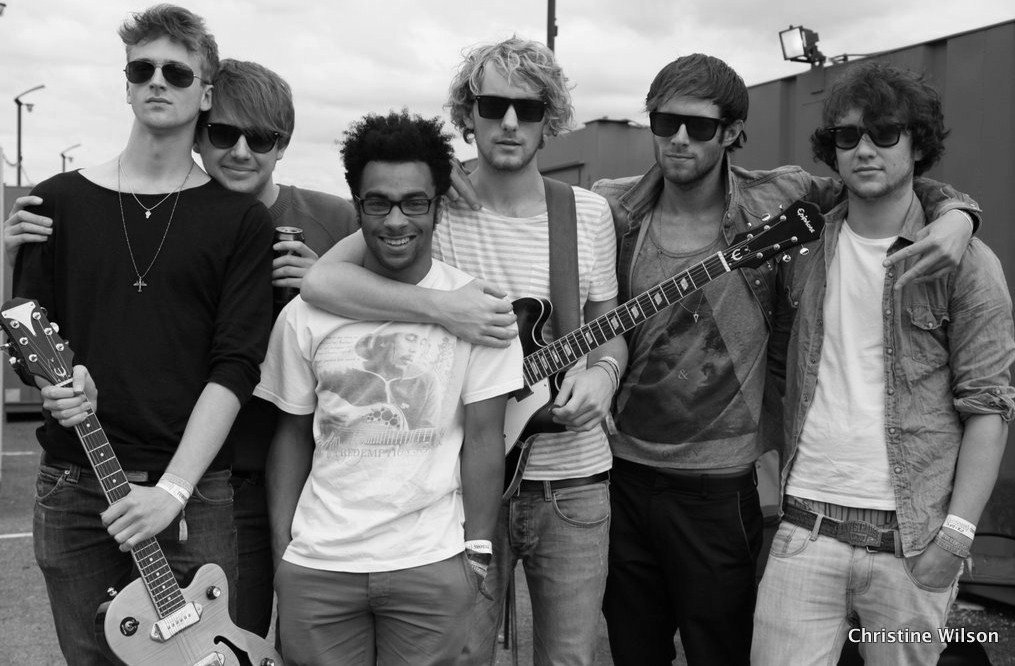 Having formed in 2010, last year saw them play the BBC Introducing stage at T in The Park. They released their first single back in April.
So it's almost time for Evolution Emerging, you must be looking forward to it?
Yeah, we heard about Emerging last year from our friends in another band so it should be fun by the sounds of it! It's good to know the likes of Beth Jeans Houghton and the Hooves of Destiny and Knuckle Dragger will be playing along with some other bands whose names are well-known - it gives you the sense you're doing things properly so to speak.
Do you think it's important to have regional showcases like this?
It's imperative to have local music on display at nationally recognised festivals without a doubt. It's a good indicator that (especially up North) there's still thriving scenes of guitar-based music and that, as the recent debate goes, guitar music is still a pretty prominent force. It's also important for bands in similar places to us, in which you feel you're straddling a void between being like the bands you love (like Little Comets, Foster the People etc.) who tour and release regularly...and simply being a band from your home town. Evo Emerging and BBC Introducing are really good for that kind of thing because, as nationally noted events, you're almost guaranteed good local talent.
What do you hope to get out of the slot?
Well Polarsets and Lake Poets have gone on to great things after last year's festival and as fans of those bands it's promising that Evo Emerging goes some way to exposing you a bit more. As much as we're aware that there's so much more hard work to do than just be heard and become a name that people know, it is vitally important you play gigs such as Evo Emerging because it's ideal to get as much exposure in well-known, tried and tested environments because though people will expect good bands there do come surprises. Hopefully we can be one of those happy surprises of which I'm certain there'll be several more across the venues. As a well-respected event in this area we're hoping, for the sakes of all Northern bands, that it attracts the attention of some good industry names. At times it almost feels that, under normal gigging circumstances, us in the North East slip under the radar in terms on industry notice.
Biggest career highlight so far?
There have been quite a few highs in a timeline that, thus far, has been like one big honeymoon. We're all immensely lucky to be in a band with people we can get on with so easily, so in a sense it feels quite difficult to separate bad from good. As far as pinpointing a highlight I'd have to say T in The Park was right up there. Supporting Mystery Jets and Little Comets when we're all massive fans of those bands, meeting the guys felt like, again, we were pushing the right buttons as far as being in a band goes.

Another highlight was shooting our recent video. We weren't aware so much shooting went into 4 minutes of video, though none of it was bad whatsoever. It was hilarious how many comedy moments were produced and how much we questioned whether freezing night shoots were really more attractive than a warm office job!
Any advice for fellow emerging acts?
It's really important that, as much as you want to live the dream and stuff like that, you always put your bandmates first. A couple of us have been in bands that were good and tight but there wasn't the same togetherness that we have in this band and that, ultimately, was the undoing. Through that we learned a vital lesson and wouldn't be in Collectors Club if it didn't happen. It's also important to take as many small steps forward as you can, when you can, and not get disheartened when you feel things aren't moving as much as you'd like. Similarly you have to remember that when things do feel slow, it's up to you and your mates to create something exciting for yourselves.
Any further festivals on the agenda this year?
As well as Emerging, we've got Stockton Weekender to play, alongside The Pogues and We Are Scientists. Festivals aside we're quite excited to be playing for NARC Magazine and KYEO TV with Lake Poets and headlining The Empire in our hometown, which we hope to be able to make a bit different. We also aim to really busy ourselves whilst we're all back from University and record a lot of new demos. We feel inundated with new ideas, we can't wait for people to hear new stuff!
Lilliput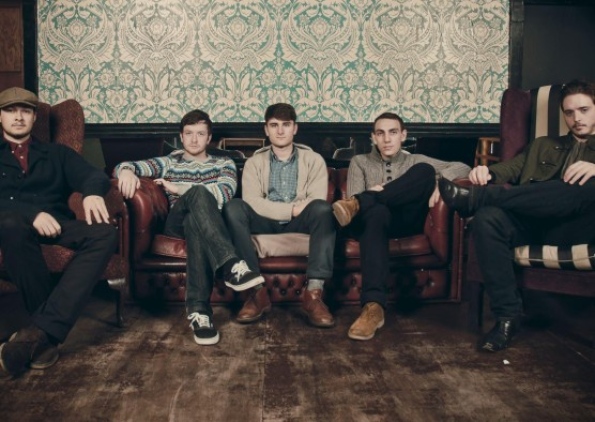 Having formed in the summer of 2011, they've been gigging in their native North-east ever since. April saw them film and release their first video.
Are you looking forward to playing alongside some great names at Evolution Emerging?
We're really excited to play with some great bands from the North East some of which we haven't been able to meet or see live yet. Having only played a handful of gigs in Newcastle so far, we're all eager to play in the city to new fans. All the bands can boast great followings and it's the cross over of all these people which will mean fans and musicians alike experience different music to what they might have set out to see.
Do you think Evolution Emerging and similar events are crucial in showcasing new talent?
Events such as Evo Emerging are incredibly important for the local music scene. It gives bands something to work towards and as we have seen can often provide a platform for bigger things. In a struggling economic climate, it really does make a difference when free music events such as Evolution Emerging are put on.
What do you hope to get out of the slot?
Our main hopes for the fringe event are that it will introduce a lot of new people to our music. We also feel very privileged to be asked to play. It seems to be the case that musicians who are working hard for themselves get offered this opportunity from Generator and we hope this will spur us on even more to continue that hard work after the event. It'll also help us get involved in the Newcastle music scene as we haven't spent a great deal of time gigging there yet.
Can you share your career highlight to date?
We got to support a band we've admired for many years now called Field Music who are from our hometown Sunderland. We have all watched, listened, bought and loved their music from their first album so I guess that would have to be close to the top of the list. I guess playing Liverpool Sound City as part of the North East invasion would come close to rivalling that though. Generator did a great job in promoting and organising the night and it was our first festival to date.
Any gems of advice for fellow emerging acts trying to make their mark on the industry?
Don't wear yourself out playing too many gigs. Some years ago bands could get away with doing 2 gigs a week. Now I think it's really important to give people the chance to see you without making them feel like they have to. It's also important to stay with good promoters who put a lot of effort into their gigs or if you're struggling for gigs put one on yourself. Find bands in a similar position to yourself with similar musical tastes and make sure it's planned and promoted well in advance.
What have you got in store for the rest of the year?
We're never really sure what's in store for us. I think we're hoping for a couple of festival dates in the area and maybe further afield if we are lucky enough. We will be playing with Pale Seas on the 21st of July which we're really looking forward to but other than that we really couldn't say.
---
Tags
evolution emerging, unsigned bands, unsigned artists, generator, unsigned festival, emerging talent