Meet the bands set to storm Evolution Emerging
Blog by Michelle Lloyd under Live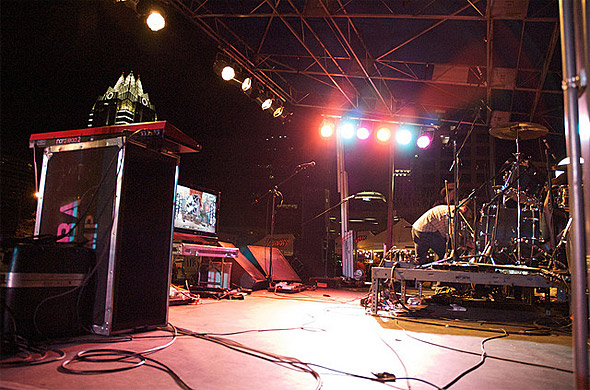 Evolution Emerging will see over 25 emerging North East artists playing alongside big headliners at 6 venues in the Ouseburn Valley, Newcastle this Friday 1st June.
Curated by Generator, in association with Amazing Radio and NARC Magazine and supported by Arts Council England, ERDF and PRS for Music Foundation, it provides a great platform for up and coming talent to get their music heard by the right people. Success stories form last year's event include Polarsets who have since released singles on Kitsuné and Neon Gold and The Lake Poets who have played gigs across the country and secured national radio play.
We decided to catch up with a few of the acts on this year's bill to see what they're hoping to get out of it. In your first instalment, we say hello to Crooked Hands, Deer Hart and Eeves….
Crooked Hands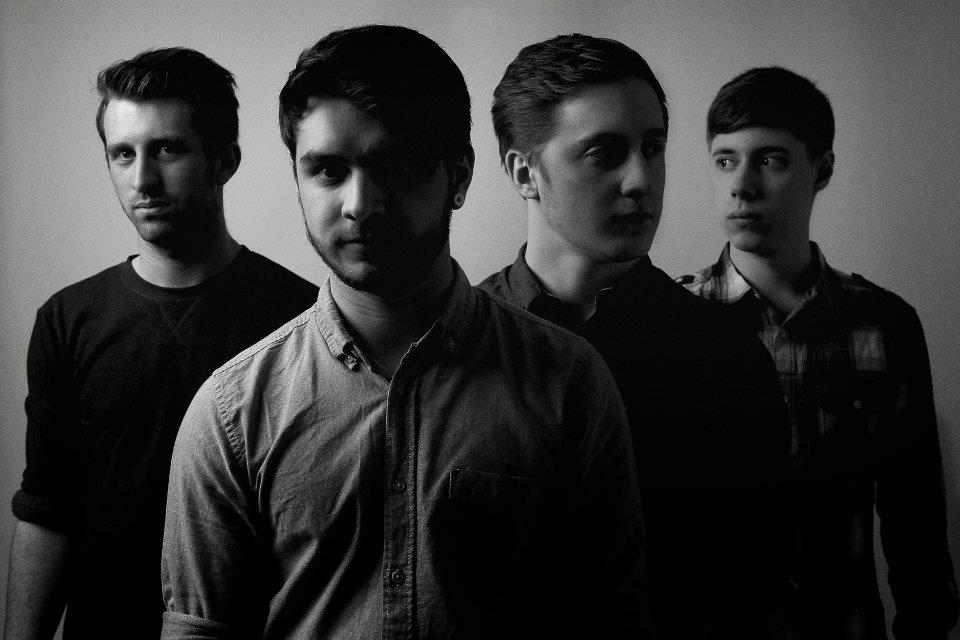 Following live shows in late 2011 and air time on 6 Music, this month they released two new tracks and are currently recording a full EP due for release in August.
Are you looking forward to playing alongside some great names at Evolution Emerging to a home crowd?
Yes, there are some brilliant acts on at this year's Emerging, it makes you realise just how much of a hotbed of talent the North East is. There are so many bands I want to see, it's going to be difficult because of the clashes! I'll definitely be checking out Lilliput and Reckoner, and I've heard Nately's Whore's Kid Sister are amazing to watch live so I really want to catch them.
How important do you think the likes of Evolution Emerging are in showcasing new talent?
It's really important because it's a well-respected name in the British music industry, and giving smaller artists a chance to play on it really puts them out there for all the local gig-goers and industry people who come along to see what North East artists can do. It's great to have such a good platform up here.
The 2011 line up has seen many ongoing successes in the likes of Polarsets and Lake Poets, what do you hope to get out of the slot?
Well, ideally we'd hope that we follow in the footsteps of those bands and progress as far as possible. We know that this is a big opportunity for us so we're going to play our hearts out, keep writing and work as hard as possible afterwards and maybe next year it could be us opening the main stage at Evolution.
What would you say has been the highlight of your career as a band so far?
Playing to a sold out Cluny 2 with Let's Buy Happiness as a second gig was pretty special. And probably just finding out we'd been selected for Evo Emerging. My heart practically stopped!
What's the best piece of advice you could give fellow emerging acts trying to break into the industry?
Just work hard and do it for the love of the music. It's a difficult thing to do and most bands never get there, but you can always tell which bands really pour themselves into it and that's what really shines out.
What does the rest of the year have in store for you? Any festival slots lined up?
Right now we don't have much planned. There are a few potential unconfirmed dates I probably can't say anything about yet. As of now, we're preparing to go into the studio with James Hall from Let's Buy Happiness in June to record our first single so that will hopefully be pretty special for us. We're hoping this will be our year.
Deerhart


@deerhartband
Having formed in the summer of 2010, Deerhart are currently unsigned and plan to release an EP later this year.
Are you looking forward to Evolution Emerging?
We are very excited to be playing the event. It is a high profile gig for us as we are a relatively new band and it is an opportunity for more people to see us and for us to potentially build our fan base.
Why do you think Evolution Emerging is important?
Evolution Emerging is a brilliant way to showcase new talent, to open bands and artists up to new listeners and new audiences and to give bands a chance to expose their material to more people in both the industry and to music listeners. We see it as part of an overall opportunity to reach more people and develop as a unit. Generator have been excellent in offering and aiding artists in this and other respects.
What do you hope to get out of the slot?
We hope that our slot offers us more opportunities to play more high profile gigs, to potentially play the main festival in the coming years and lead to more gigs outside of the North East and other festival gigs around the country. We're very much looking forward to playing before Beth Jeans Houghton and watching her set. The Lake Poets and Polarsets are a great example of how Evolution Emerging has helped artists in this respect.
Can you share your career highlight to date?
We are a relatively new band, but I have been massively grateful to Field Music who supported my solo material early and helped record my own debut album. Deerhart's first major gig was supporting Field Music at the launch of their album Plumb in February of this year. This was a huge honour for us and it has certainly helped raise our profile.
Any gems of advice for fellow emerging acts trying to make their mark on the industry?
There is no one particular rule of thumb. Pursue good gigs. Don't be afraid to take your time with your material and your sound. Don't let good opportunities go by and, most importantly, try not to be cynical.

Network and build contacts and friendships, help other bands and artists where you can. A lot of success can come from helping each other instead of being insular. Also, hard work pays always off. It's all relative. So even if you don't get to where you want to go, all the hard work you put in will lead you to new avenues and new opportunities. It is worth it.
What's on the agenda for the rest of the year?
Currently we don't have any festival opportunities lined up. We wish we did. But we have more work to do. Hopefully Evolution Emerging and our up and coming single, 'Illustrious Mover', will help towards future festival dates over the next year or so.
Eeves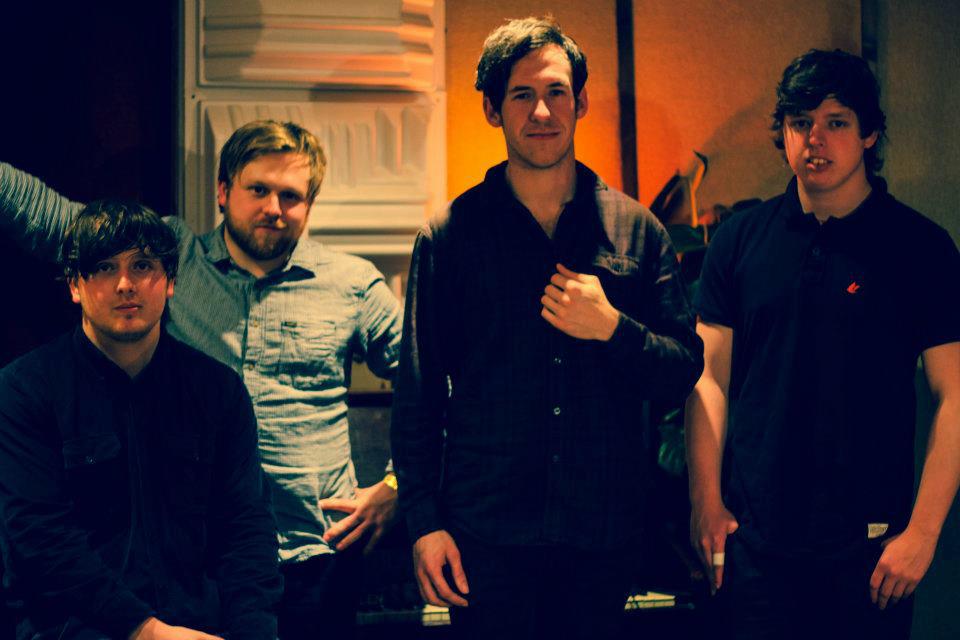 Having formed in 2010 Eeves have already gained attention from Tom Robinson with airplay on his 6 Music show. Their EP is due for release in the next few months.
Are you looking forward to playing alongside some great names at Evolution Emerging?
Absolutely! It's a real honour to be picked to play this event. I think the panel did a wonderful job at selecting the best emerging music from the region whilst maintaining a level of artistic diversity that's important for big events like this.
Do you think Evolution Emerging & similar events are crucial in showcasing new talent?
Honestly, I think it's incredibly important. It's tough for new bands to be heard sometimes and I think most musicians who have played to an empty room will agree that events like this serve as a 'reward' to the effort we put in. It also gives music lovers the chance to go and spend a great evening in the Ouseburn Valley, watching some fantastic bands and artists in a whole bunch of Newcastle's best live music venues.
What do you hope to gain as a band from playing on the bill?
I guess, first and foremost, we hope that we make fans out of the people watching. There's no doubt an event like this can act as a platform for bands to be noticed and it's a real chance for the acts to show everyone what they're about. A goal of ours as a band is to release something properly (through a label) and if an event like Evolution Emerging takes us a step closer to that then we will be elated!
Tell us the highlight of your music career so far...
That's a tough one! We haven't played many shows outside of Teesside as of yet and, although some of the shows we've played have certainly been amongst the highlights so far, if I was to choose a single highlight it would have to be hearing our music played on the radio. Evolution Emerging may well change that!
Can you share a nugget of advice for other unsigned acts?
That would be to practice your art and have a good idea of what you want to get across in your music. Lastly, have faith that if you've created something you really believe in – it will be heard.
What are your plans for the rest of 2012?
The plan as it stands is to play as many gigs a little further afield from Teesside as possible, which isn't always easy! We have our first London show on the 26th June at Club Killing Moon and needless to say we're excited about that. However, I think what drives us as a band is writing music, and we're mostly looking forward to heading back into the studio in summer / early autumn to record our most current ideas, which are set to be our most focused offerings to date.
Read Part 2 of our Evolution Emerging blog here where we'll be meeting more bands on the bill.
---
Tags
evolution emerging, unsigned bands, unsigned artists, generator, unsigned festival, emerging talent