Breaking down the Wall Of Sound
Blog by Michelle Lloyd under Artist Managers, Finance, Law & Music Business, Media, Music Training & Careers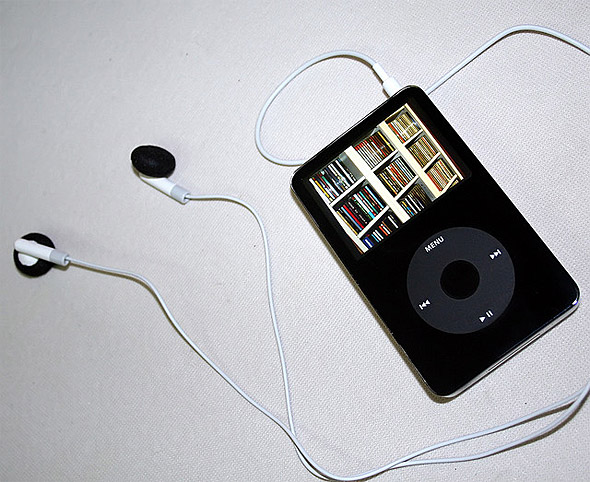 On Sunday, not only was Manchester the centre of all the football action, but Band On The Wall held its inaugural Wall Of Sounds Conference and naturally we went along to get a slice of the action. Centred on giving emerging talent an insight into new ways of making it in the music industry, the day's events included workshops and presentations from a wealth of industry experts. The main message being: you don't have to be famous to have a successful career in music.
Up first was esteemed lawyer Andrew Booth's (Turner Parkinson LLP) presentation 'I Need A Lawyer!.....Says Who?' Having previously worked with acts including Ian Brown, Johnny Marr, The Coral and I Am Kloot, it's fair to say he's seen it all when it comes to contracts and the like. He was quick to point out that making money in music is far more difficult in this day and age than it ever used to be, it's now all based on investment. If you intend to make money out of your music then you are technically classed as a business and therefore have to think like a business. And with business comes all the trappings of tax, contracts, accountants and lawyers. If you're in a band then you're essentially in a partnership, meaning every band member is legally responsible and liable for tax….sorry to burst your bubble!
Andy suggests getting a written agreement drawn up early on to save any hassle and aggravation further down the line. Bands breaking up are a common occurrence and usually the biggest fall-outs occur over band names – who gets to keep it? Having these debates in the beginning, agreeing on what will happen if it does occur and getting it all down in writing will save you money in the long run. It doesn't have to be expensive either, you can choose to do it yourself without getting a lawyer involved, and guides and resources can easily be found online.
That old chestnut 'copyright' was next on the agenda. In order to copyright music you first of all have to establish that you own it, prove that it's original and it must have been put into permanent form i.e. you must have it recorded and saved in some way.
So what happens if someone pays for you to go into the studio and record some tracks? By law those tracks will be the property of the person who paid and ownership of those recordings will then give them copyright. This means they'll be able to determine which of those tracks gets released or doesn't, and unfortunately there's not a lot you can do about it. Andy's solution? Get a written agreement. Nail down who pays and who then owns the recordings. If someone wants to invest money in you it's usually because they want to own something. Entering into agreements with third parties can be a minefield so don't sign anything unless you understand the implications. And if you're not sure, get a lawyer!
The same applies to contracts - the music industry is now completely contracted and therefore sadly very dictatorial. If a contract is industry standard and you've signed it, it's binding, regardless of whether you understood it or not. Contrary to popular belief it's not enough to say "I didn't know what I was signing". Citing The Stone Roses as a famous example, many believe they were allowed out of their contract with Silvertone back in 1989 because they didn't realise the restrictions when signing. The actual reason they got out of the contract was due to a clause found by their QC. You can't claim ignorance and you can't claim you didn't have a lawyer: if a contract is fair, reasonable and in keeping with standards, you won't get out of it.
The moral of the story? Don't sign anything unless you're fully aware of what it is you're signing. If something appears to be too good to be true, it usually is! Educate yourselves, learn about the legal side of things and the more you can do yourselves the better. It might not be as glamorous as the touring, the gigs, and the adulation but if you want to make any money you've got to get into that business mindset!
The second presentation of the day came from Owain Kelly of Fanfare Media and Tigers That Talked fame. Concentrating on direct to fan marketing and methodology, Owain's work includes educating artists and industry insiders on how to run successful online campaigns using the internet as a primary forum and marketplace. With 25% of the world's population actively engaging online it's both essential and affordable and easily exists alongside the more traditional digital and retail campaigns.
Direct to fan marketing allows you to own your own fan data, which in turn means you'll know who your fans are and be able to identify what they want, as well as offering them a sense of membership and inclusion. You'll always have a direct line to your fans, a healthy connection and essentially a business. And with higher profit margins and less commissions, it's a no-brainer.
Consumers are far more selective in what they listen to these days and want the portal to come to them. Make sure your music is available in as many places as possible. A dedicated website is a must, as is social networking. You've generally got 30 seconds of someone's attention when they've landed on your site to make an impact, 25% of traffic is lost with every click. So the key is to make things stand out if you want to make people hang around.
Whilst making sure you cover all bases online is vital, it is also important to make sure you don't have any outdated presence on the web. Remain active on a regular basis and if you can't maintain a site, it may be best to get rid of it. There's nothing more off-putting than landing on a site and seeing out of date information and it certainly won't encourage potential fans to part with their cash if they think you can't even be bothered to update your website!
Make your engagement with fans fresh and genuine and make things accessible. Research has shown that integrating streaming players on band websites actually has a positive effect on record sales. Don't be afraid to give something substantial away for free, for instance giving away your best single free of charge can actually drive sales. You might be missing out on a 79p sale on iTunes but having someone's email address is far more valuable in the long run, allowing you to create a lasting relationship with fans which will more than likely result in a more substantial sale in the future.
Many bands can tend to jump head-first into selling before they have done the relevant ground work and you should really consider 'Are we ready to start selling?' It was suggested that you should aim for at least 1000 email addresses before you think about selling. You need to have well considered price points, and bundles are a great idea. Some fans will just want a quick taster to see what you're about and other superfans will want to spend that extra bit of money so you need to accommodate for everyone. Offering a free digital track with CDs is a great incentive to keep fans happy; everyone likes to get a little added value!
Don't be shy to be honest with your fans. Owain's band Tigers That Talked were offered gigs at SXSW but had no way of funding their trip. They came up with a 'SXSW Fundraiser' that saw fans donate between £1 and £25 for special EP packages they'd put together. And low and behold they made it to SXSW! Tell your fans what you're doing, why you want their money and they're more likely to part with it. By engaging your fans, giving them choices and rewarding them, they will in turn look after you. So concentrate on awareness and communication with your fans first, and selling second. The best way to encourage people to pay for things is by making them feel special, important and valued.
Campaigns don't have to cost a fortune either, a lot can be achieved by merely doing it yourself. The more personal you can make things, the more successful they will be. If you see something isn't working, adapt it. Listen to advice and make the most of what you've got – if one of you is great at artwork and design or building websites, use those skills. Why pay someone to do something you can do yourself?
Plenty of food for thought for a Sunday afternoon there I'm sure you'll agree? Many of the points discussed seem so glaringly obvious but as reiterated by both Andy and Owain, they're often overlooked. Like it or not, if you want to make a living from your music then it's necessary to look at the bigger picture. Investing time in building your platform and marketing your music to the best of your abilities is a must, and with so many great free tools available to help you on your way it doesn't have to be rocket science so don't be afraid to get stuck in!
---
Tags
band on the wall, wall of sound conference, music business, music industry, unsigned bands, unsigned artists, music industry conference