Energised for change
Blog by LIVE UK under Live, Music Training & Careers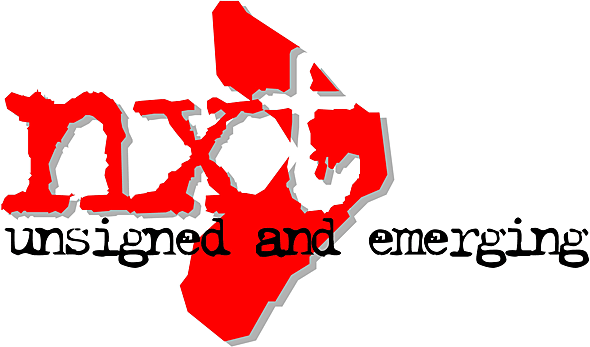 Far from relying on the city's unique musical heritage, the organisers of Liverpool Sound City are determined to make the conference, music festival and expo as forward-looking as possible, with networking and the best new live talent at the top of the agenda. Rob Sandall reports...
The rise of Liverpool as a forward-thinking musical city – and indeed the bestowment of the Capital of Culture title – was heralded by the emergence of 2008's Liverpool Sound City (LSC) showcase festival and conference.
Thanks to a notably fast growth year-on-year, both in terms of attendance by delegates and the general public, it's become one of the most important champions of emerging music in the country, held this year on 17-19 May.
"Liverpool has always been quick to celebrate the musical heritage we have, but it's overwhelmingly been about looking to the past – it's sometimes hard to think past the four mop-tops," says LSC CEO David Pichilingi.
"We were very keen to work on an event that would push the city into a more current, relevant position musically.
"In fact, the original idea was to take In The City (ITC) – who I used to work with – over from Manchester, but before 2008 the infrastructure wasn't there."
Liverpool's status as Culture Capital, says Pichilingi, brought with it significant change – suddenly the right venues, hotels and restaurants were springing up, and from a confident start in 2008, LSC's growth has been astonishing.
"In year one, we were visited by 150 delegates and around 12,000 show attendees. Last year we had 2,500 delegates and over 30,000 people enjoying the event," he says.
"It's been largely thanks to the venues we like to use, as we've tried to get away from the idea of putting on shows in the usual 'black box' locations. So instead we look at car parks, warehouses, churches – all high production values of course, but in unusual settings."
The conference this year will be an equally forward-thinking affair, eschewing the usual panel-fodder in favour of more cutting-edge concerns and better networking opportunities.
"The record labels and the way they operate are as dead as the proverbial dodo," says Pichilingi, "so it's not something we particularly feel the need to worry about.
"We'd rather focus on, for instance, the recent boom in the indie gaming network, and how collaboration with these software and app development companies can benefit the industry and in particular emerging musicians.
"It's also important for us to make sure that networking is at the forefront of the conference – the problem with ITC is that not a lot of business actually gets done, as most attendees will more than likely concentrate on music and, to be honest, drinking, so it's something we're keen to properly push here.
"Allowing new businesses to engage with each other and forge real relationships is vital to what we're trying to achieve."
Further development
LSC chief operating officer Becky Ayres points to the new Sound City Expo event, which will be held in Liverpool's Echo Arena to showcase innovative live , production and digital solutions, as a new incentive to attend the 2012 show.
"It'll be held on 18-19 May, and will be within reach of both the conference and live music events," she says.
"Delegates will have access to this, but we're also expecting around 3,000 members of the public – including educational institutions – to attend, trying out a huge range of well-known and new musical products to help give their own acts an edge.
"The likes of Soundcloud and Kickstarter are already important on the emerging-artist landscape, but there are a huge number of lesser-known companies that have a lot to offer to an artist looking to work a little more interestingly."
Choosing wisely
LSC operations manager Darren Roper says that it's long been important for the event to find the very best emerging acts to perform alongside the headliners, and this year will see the likes of Professor Green, Willy Mason and Mystery Jets take to the stage.
"We need artistes who have already found their own way to approach the media and the public on a national level," he says.
"Have they secured their own supporting tours, and have they gotten coverage from Drowned in Sound, Pitchfork and the up-and-coming bloggers? If not, maybe they're not ready for our stages yet.
"We get around 2,500 applications from emerging artistes to perform every year, so only the very best will be picked to play."
Roper says that LSC's growth has meant that the appeal of the event has found its reach extend far further than Britain's shores.
"There are slots for both Australian and Canadian emerging acts, and we'll always give them the opportunity to play a 500-capacity space at the very least.
"All of the acts have to be relevant to the city's musical tastes that year though. For instance, we're seeing a resurgence of interest in artistic angles, so 2012 will host bands like The Loved Ones, who will be musical ambassadors for the city."
Other acts scheduled include Jezebels, Toy and Still Flyin'. Delegate passes cost £90, which covers access to the live shows, conference and expo.
For more business news on the unsigned and emerging live sector see the NXT pages in LIVE UK.
LIVE UK is a subscription-only magazine with a 50% discount available for artistes, people managing and/or promoting unsigned acts and for operators of venues with a capacity of under 350.
PLEASE NOTE: LIVE UK does not review music or performances.
---
Tags
liverpool sound city, dave pichilingi, live uk, audience magazine, unsigned bands, unsigned artists, music conference, music industry, music business