Guide to music photography - for unsigned bands, artists & aspiring photographers everywhere!
Blog by Louise Dodgson under Creative & Branding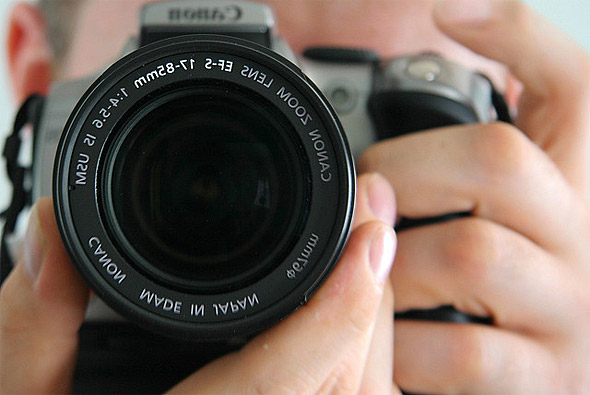 This week's blog is courtesy of freelance music photographer Ben Yacobi who has kindly spared some time to provide an insight into the music photography world. We really hope his Q&A will prove useful for any unsigned bands & artists out there who want to know how to get the most out of the photo shoot experience…or if you're having difficulty getting started and finding the right band photographer, this blog should give you some pointers. As well as that, Ben provides plenty of handy hints and advice for aspiring photographers trying to break into the music circuit.


Ben specialises mainly in reportage photography for the music industry and has been doing so for the past 3 years. His work includes regular commissions for Universal Island Records, the BBC and international news agency World Entertainment News Network. His music images have appeared on album artwork, in newspapers & magazines across the world, as part of advertising campaigns, as well as in galleries such as Island Records' 50th anniversary exhibition.

To name a few personal career highlights, Ben has been lucky enough to work on the BBC Sergeant Pepper anniversary project. He has also shot Radiohead at the Radio Theatre, Elbow at Abbey Road, not to mention tons of other gigs & events that the mere mention of will turn you green with envy. So, having established Ben is definitely the man to speak to - here is his guide to music photography for aspiring musicians, bands, artists, and fellow photographers alike.

What should I look out for when selecting a music photographer?
I think you should have a clear idea of what you want first. Different photographers have distinct styles, so have a look at a few websites and decide which styles you might like best. Then you can discuss with the photographer what you want. You'll know straight away if this is someone you can work with - the best results will come from somebody you can establish a rapport with.

Should I have ideas in mind for the photo shoot or will the photographer take care of this?
It's completely up to you. If you have no idea than ask the photographer and they can help you. If you have a very specific idea the photographer should tell you whether it can be realised easily - and how difficult and expensive it might be. The point is - this should be a discussion. During the shoot you should be working as a team towards a mutually agreed goal.

My band haven't had a photo shoot before. What can I expect?
Hopefully a good chat before you start! You're paying for this so you are the client. It might be that in the end you want the photographer to decide everything, of course it's up to you. What you'll get depends on how high-end the shoot is. A signed band will have at least one make-up artist for their shoots - but hiring one comes at a cost. If you really want to look like pros discuss this with your photographer. He/she might know a make up artist who wants the experience; or perhaps you'll have a friend who can make you all look as good as possible. Think bridesmaids at a wedding! Although the photographer should always notice when something's out of place.

Every shoot is different - a location shoot might simply be you and the photographer in a particular location. Or you might want to pay for a studio with a full lighting set up. What you can expect is that you should have discussed all this beforehand so there are no unexpected surprises!

Be prepared to be moved around a bit to get in the best position if you are posing. And the photographer will want to try lots of different things and take the same shot repeatedly to eliminate the possibility of pesky blinking or odd expressions. You might also have to wait around a bit whilst lighting is adjusted around you. I'm sure that the act of waiting accounts for at least 90% of a signed band's publicity work!

What tips do you have for an aspiring music photographer starting out to help them gain experience, make contacts etc.
Getting experience is all about going to smaller venues without photography restrictions and practising as much as you can. And then only show people your best photos. I've seen too many photographers show off everything they've shot on their website or Flickr stream. Even the top pros take the odd bad shots at gigs.

Without pestering too much, send a link to the band, or the management company or label. MySpace is a good place for finding details and contacting smaller bands. Also, lots of magazines and websites cover these gigs. You might want to consider offering some images to them. You almost certainly won't get any money but it helps build your portfolio. And talk to people - I've met all types in small venues just because I'm there on my own with a camera, people often chat to me. It's amazing how far a smile can get you!

As for posed shots - get your friend and family to pose for you. Learn how to use lighting. Photography is all about light and if you have people pose for you, you should control the light! The internet is a fantastic source of information. Search for Strobist for fantastic tutorials on lighting with flash for instance. You Tube is also a great source of video tutorials. Buy and practice with Photoshop. Join a community like RetouchPRO to help you learn post-production skills. And don't be afraid to experiment. Build your portfolio, and people get your name out there! If you're good enough, believe me you'll get recommended a lot...

Then get yourself a website. Showing people a Flickr stream is NOT professional!

And finally, get yourself a good set of earplugs! You might end up positioned next to a speaker stack, but even if you aren't it's really bad for your ears to spend night after night at the front of a music venue. I use Etymotics which reduce noise levels across the range so you can still enjoy the music without getting tinnitus!

Check out Ben's images on his website www.ben-yacobi.com
---
Tags
music photography, music photographer, band photo shoot, band images, music images, ben yacobi, band photography