Featured Five - Tuition services in Manchester
Blog by Molly Jones under Music Training & Careers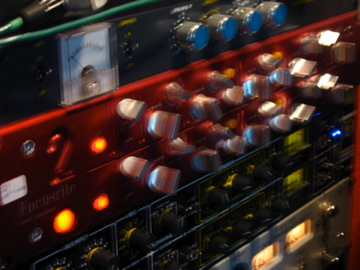 You can't polish a turd, but you can bring a diamond in the rough to a nice shine… If you're in need of a little extra guidance to get your musicianship up to scratch, try one of these.

1. Bandskool
Manchester
0161 926 8433
www.bandskool.co.uk

Bandskool provides a professional service to musicians and bands across a wide range of musical genres. This includes a matchmaking scheme for those looking to get into bands, as well as a coaching and development service, and their band service package also includes professional concerts and recording sessions.

2. Music Place
Altrincham
0161 928 3337
www.themusicplace.co.uk

If you're barely a beginner, then the Music Place is for you – it's an educational centre devoted to teaching music in an inspirational way and all abilities and ages welcome.

3. Guitar Studio
Manchester
0161 272 1048
www.theguitarstudio.co.uk

Justin Proudman, who runs Guitar Studio, has taught guitar privately and in schools for the past 10 years and is an electric and acoustic guitar examiner for the London College of Music. Basically, he knows his stuff.

4. Oscillate Studio
Manchester
www.oscillatestudio.co.uk

Get tuition in DJing (vinyl, CDJs and Ableton), as well as electric bass and guitar here – they cater for all levels and all ages.

5. Acer Studios / Tim Scott
Stockport
01625 261 879
www.timscott.co.uk

Tim's a professional gigging and session guitarist with a diploma from the Guitar Institute, so we bet he's got a few stories to tell as well as lots of knowledge to impart.

For more info on any of these tuition services and more, take a look at The Unsigned Guide, printed or online directories.
---
Tags
music tuition manchester, instrument tuition manchester, oscillate studio, guitar tuition