In The City - Day 1
Blog by Louise Dodgson under Live, Media, Music Training & Careers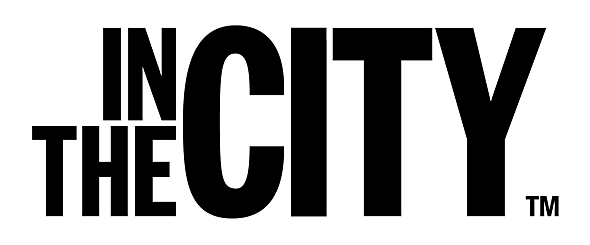 As I arrived at the City Inn last Wednesday, In The City's new hub for 2010, there was certainly a feeling of rejuvenation in the air. The In The City team have made some changes since their last event to purposefully inject a new lease of life into the long-standing convention and I can say, without a doubt, that the modifications have paid off.

Pay to Play – is it OK?

So it was with a fresh sense of eagerness that the very first panel of In The City kicked off. With Guy Garvey on the sofa it was always going to be well-attended, and it seemed the subject of the discussion, Pay To Play, was a matter close to the hearts of many of those attending. Having previously instigated a 'Pay To Play – No Way' campaign in years gone by, the Musicians' Union now wished to question and gather opinions about whether Pay To Play can work well in some circumstances and actually benefit bands and artists. And what better way for the Musicians' Union to get both sides of the story than to host this discussion.

Gig promoters have long been tainted with a less than honourable image; young bands being ripped off by promoters demanding cash upfront, mis-counted ticket tallies, promises of A&R scouts coming down to the gig which never come to fruition. Sadly this does sum up the way some promoters operate, although by and large it is not the case as much these days. So to balance things up, some of the other members of the panel, Chris Long from BBC Introducing and Jay Taylor, promoter at The Ruby Lounge, were there to prove that not all gig bookers are out to take advantage.

The general consensus was that whilst Pay To Play as we know it is bad news, there are some circumstances in which spending money on decent gigs, or working together with promoters in a co-promotion type deal can work out just dandy for everyone involved. It is still commonplace for bands to buy themselves onto the bills of tours and gigs by similar acts in order to expand their fanbase. And where's the harm in that, if the band and manager have made an informed decision to develop in this way?

The majority of promoters will operate on the basis of providing a reasonable return to a band, depending on the crowd they attract. The simple economics of forking out to put on a gig, hiring the venue, paying door staff & engineers, and so on, mean that for a promoter to stay in business they have to ensure these costs can be covered. And there's been many a promoter who has taken the risk of putting on a gig, only to find that the bands they have booked have overestimated or blatantly told porkies about the number of fans they will be bringing along, therefore leaving the promoter badly out of pocket.


Which raised another question…who is responsible for the actual promotion of the gig? Should it be down to the promoter to print and distribute posters, get press coverage and listings? After all, it is their business. Or should the band put in the effort to round up their fans and encourage potential fans to turn up? It does need to be a joint effort with both parties working together. For new bands and artists in particular, the onus does tend to sway towards them due to the simple fact that the majority of their audience will be made up of friends, family members, work colleagues and so on. The harsh reality is that, no matter how many posters and flyers a promoter gets out there, Joe Public will not just cough up £5 to go to a mid-week gig to watch a band they've never heard of. This does make it tricky for emerging bands who are still trying to build their audience, but if you can get a slot on a night with like-minded acts and play to their fans too, you'll gradually find the numbers growing.

Whilst the greedy and unethical promoters will always exist, just as greedy and unethical people do in all walks of business and life, what can be done to make sure they are kept to a minimum and avoided where possible? Some good suggestions from the panel members included tapping into your band community where you will no doubt hear very quickly about any dodgy dealings and promoters you should steer clear of. In an ideal world the venues would also ensure to work with only those promoters that are operating fairly, as the bad reputation of a promoter will also reflect on the venue. Again, through a network of other bands and artists you will hear about the venues that are worth their salt.

Perhaps, most importantly, bands and artists should be offered guidance and assistance so they are educated in promoting themselves, what to expect in the realm of live music, touring and gigging, therefore making them aware of and better equipped to deal with any snags they may encounter along the way.

A blog a day...

So, onwards to the next panel I attended - My Generation, Next Generation – a chat about the crazy blogging revolution which has taken over the planet. With input from established bloggers from Drowned In Sound, The Quietus and My Band Is Better Than Your Band, the panel were definitely qualified to wax lyrical about music blogs, and that's just what they did.

With countless music blogs making new music very accessible and easy to discover, the panel quite rightly believe that A&R should be tuning into the web as the ultimate source where the buzz about new artists begins. But with so many bands and blogs around, the web is pretty much saturated and sorting the wheat from the chaff isn't always that straightforward. That's where blog aggregators such as The Hype Machine can come in particularly handy for those wanting to discover music.

The record labels are already catching onto blogs, not only for discovering unsigned acts, but for pushing their latest signings. However, the panellists were in agreement that no individual blog can make much of an impact in promoting a particular band, genre or city; it's usually the efforts of several blogs combined which will propel something into the spotlight.

The issue of cutting short new talent before it's had a chance to develop was also touched upon. Bands and artists can very quickly and easily get picked up by blogs and be thrust under the noses of thousands, but if the general reaction isn't favourable, then your music career could be put to an end before you've even got your foot onto the first rung of the ladder. Unfortunately, this disposable attitude is what you're up against when you enter the realms of blogging, so be sure you are ready to take what comes your way, be it good or bad.

Image Credits:
Magnus Aske Blikeng - Guy Garvey, Pay To Play panellists
David Galpin - My Generation, Next Generation panellists
Haydn Rydings - That That Don't Kill Me...

Read In The City - Day 2 summary
Read In The City - Day 3 summary
---
Tags
in the city, pay to play, music blogs, music industry convention, music conference, music business, music industry panels, in the city hive