Kendal Calling: Q&A with Ben Robinson
Blog by Louise Dodgson under Live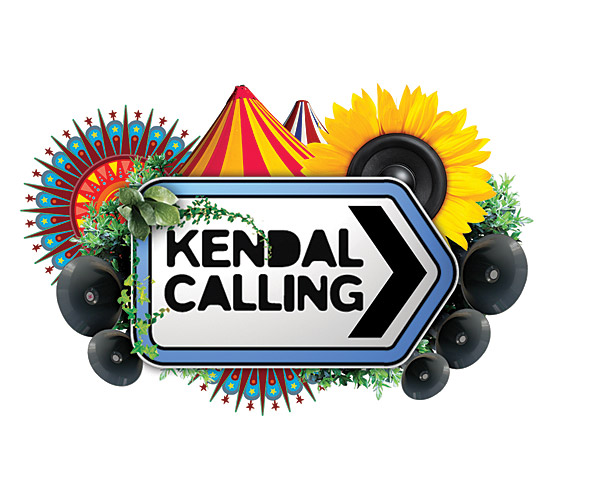 Although Kendal Calling is one of the newer festivals on the map, this hasn't prevented it from growing from strength to strength in recent years, and with recent news that this year's festival has now sold out, co-founder and director Ben Robinson must be over the moon...


You started off with club night promotion and now you are running an 8,000 capacity festival, what inspired you to take the leap and how did it happen?
When I started doing gigs it was due to my band deciding to go travelling and leaving me sitting in a bank job 9 to 5. It was pretty boring and there was no decent nights to go out to so I took it upon myself to start putting on local acts I liked. There was such a wealth of original local acts that just didn't get any chance to play to large audiences and most people I knew were also travelling halfway across the country to watch bigger artists so it seemed worth a shot at putting them all on in a field and seeing what happened. I began by working on a community festival in my home village then after that met Andy and we decided to put on an event that Kendal would never forget. Four months later Pendulum and British Sea Power were performing in the centre of Kendal!

You've had some of the UK's biggest acts playing at KC over the past few years, from Dizzee Rascal to Pendulum, what band has been your highlight?
That's a difficult one as I have been lucky enough to book some of my all time favourite acts from Super Furry Animals, Lo Fidelity Allstars & The Streets to Sunshine Underground, Doves and locals Seven Seals. The greatest surprise for me last year was watching The King Blues. I actually missed Ash as they were so incredible I couldn't drag myself away. That was a great way to finish last year's festival and one of the reasons they are back this year.

Kendal Calling isn't just about the headliners, the line up is eclectic & diverse and the festival features lots of performance art. Can you let us know an insiders tip for what to check out this year?
Keep your eyes peeled for the "The heavenly Court of Madame Fantasy" it's an interactive trapeze being brought by Leeds based Urban Angels Circus. It is part of a cutting edge research project into how people interact at festivals and is exclusive to Kendal Calling and Bestival. No one is quite sure how it will work so it's going to be fun for us all to check it out.

As some of the youngest festival organisers in the country do you find that your age is a bonus for understanding your audience?
We always built the festival around what we would like to see at an event, and as we all still go to a lot of festivals we are constantly coming up with new ideas for how we do things. I think this constant redevelopment of all the areas of the event has kept it fresh to the audience and also helped us grow so fast. As for what artists we get, it is very rare we book a band that one of the team has not seen live so we have the best idea of where to put them on the bill.

What do you feel are the strengths of being an independent festival in the current climate and what is your experience of maintaining the 'grass roots' nature of the event?
It's a very hard job to be an independent festival as we have seen with Glade and many other festivals cancelling this year (and Big Chill being sold to Festival Republic last year). It takes a huge amount of planning to get all the element s of an event to come together and there is a big risk too. On the up side we get to really put care and attention into all aspects of the festival and give it heart and soul that is missing at a lot of the corporate events. We have been nominated for the Grass roots festival award the last two years and it is nice to get some recognition for supporting local talent and people within the festival.


The Dance Stage this year is bigger this year with some industry experts at the helm while the family camping & kids area has grown considerably as well - How do you ensure that all the elements of the festival fuse together to offer something for everyone?
We take in a lot of feedback from our crowd following each event and react to every comment we get via email and online. As well as that we go to a lot of events and speak to festival goers to gage what they want. The introduction of the family camping area came through this as we realised that more families were coming.

Tell us your funniest Kendal calling memory...
I once had about 100 people in a campsite laughing at a guy who had gone for a number two behind a bush and been caught in the act. I made him go back and shovel it up himself and waited the other side of the hedge. Two minutes later all we could hear was the sound of him throwing up and all we could see was a shaking hedge! He certainly learned his lesson and insisted on getting me a pint....I declined as I wasn't sure he had washed his hands!

How would you sum up the Kendal Calling experience for someone who has never been?
Old fashioned fun in the country with bang up to date music and entertainment.

Where do you see the festival in 5 years time?
I tend not to look that far as if I'd said we would be at this point five years ago I would have seemed a bit optimistic!

Kendal Calling is held from 30th July to 1st August 2010.
---
Tags
Kendal Calling, independent festivals