Effective promotion techniques #1: Facebook Video
Blog by Stef Loukes under Media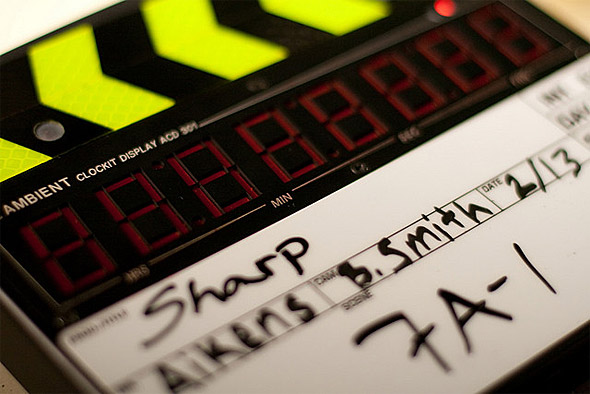 Using the Facebook video tool in order to generate more revenue and exposure for your act.

An effective campaign can be invaluable for any band, you don't have to shell out thousands of pounds a month in expensive marketing agency fees. There are so many things you can do yourself (that go beyond using The Unsigned Guide!), it just needs a little bit of ground work and the results will definitely pay off.

Naturally, if you're in a band or you work for a business related to music, you already established a Facebook fan page in order to gain more exposure, and in return more ticket and merchandise sales.

Hoover, co-founder of DIYGigs and NewRockStarPhilosophy thinks you need to keep it both socially clever and simple in order to create effective Facebook campaigns, and believes that using the Facebook video application tool is one way to do this.

Hoover was impressed by a musician friend of his, tagging fans in a post so that they'd direct their attention to a new promo video. No fans were physically in the music video, but the artist was able to drive more traffic to his page.

One method that Hoover believes can be effective, is by making "…a tour documentary video that might include some of those people from your fan page". Possibly the easiest way to gain more second-hand fans, on-the-road style videos are creative ways of staying in touch with your fan base and tagging those who appear in the video mean that you'll appear in more newsfeeds, so it's an invaluable tool.

If you feel like being overly ambitious with your tagging, don't overdo it, and as Hoover suggests, try using "a statement in the video description giving a particular reason for why your fans were tagged in it", keep it all relevant and be careful of over-spamming, people can just get annoyed if your post is not in keeping with your page.

Generating second hand fans is also another clever way in which to use the Facebook video app effectively. Recently, Download Festival launched a competition in conjunction with Kerrang Magazine, searching for the next presenter of their video podcast channel, The Lowdown; entry was simple, submit a 30 second video, showing off your presenting skills. The Lowdown team then posted entries on the Facebook fan page and encouraged the entrants to get friends and family to vote (or 'like' in Facebook speak), with much success. In order to vote for your favourite video, you first had to become a fan of the page itself – now currently standing at just under 6,000 fans, all of which are receiving their regular updates! Very clever indeed! (FYI, the winner was decided on a personality basis by the Lowdown panel and not just by number of votes – another sure sign of the success of the campaign).

The Statistics. According to Facebook, the average person has 130 friends, and each person is connected to around 60 separate pages. A recent study by Sysomos claimed that only 4% of pages have over 10,000 fans, while the average number of fans per page is 4596.

Remember that Facebook is not the only place to embed your video, try as many relevant places as possible (not just your Facebook page), personal blogs, and obvious places like YouTube are also great place to start, and be proactive, so make sure you respond to comments and questions, your fanbase will appreciate it.

Be Creative. Use ideas that encourage more people to visit your page who would normally not see it, it worked for Lowdown, so why wouldn't it work for you?
---
Tags
facebook video, band promotion, promote your music