Plugged In - Artist Management Event - January 28th 2010
News: 11th January 2010 by Louise Dodgson under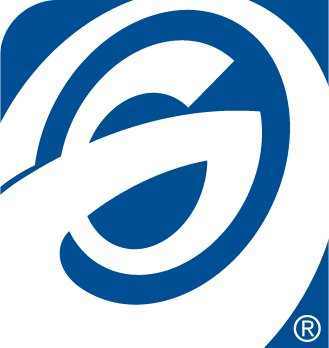 Dance City
Temple Street (off Westgate Road)
Newcastle Upon Tyne
NE1 4BP

7.00PM - 9.00PM

Generator presents the latest in a series of Plugged In networking events at Dance City on Thursday January 28th at 7pm. The event features two men who are highly experienced in the area of artist management:

• Cerne Canning - Supervision Management - (Franz Ferdinand)
• Paul Crockford - PCM - (Mark Knopfler)

Focusing on the issues that affect modern day artist management, the event will explore the skills required to stay on top of the game in a rapidly changing music business. How managers deal with record labels, publishers, agents, promoters, merchandisers and their artists, will all be put under the microscope.

Jim Mawdsley, CEO at Generator says, "Again we are providing guest speakers of the highest order. In this case, managers that represent some of the world's most respected artists. The Plugged In network events aim to stimulate the North East music industry, by improving people's understanding of the business. The events are also geared to help companies and individuals develop relationships with other like-minded people, both regionally and nationally."

Tickets for the event are £10, or annual Plugged In membership is available for £25. Member companies are allowed free entry for 2 people per event.

Cerne Canning
Cerne started his career by clearing a mountain of demo tapes which lay at the door of Rough Trade label boss, Geoff Travis. This auspicious start in A&R led him into promoting some of the more popular bands of the late 80s, at London venue Bay 63: Primal Scream, Shop Assistants, The Mighty Lemon Drops, Sonic Youth and Ted Chippington amongst them. He then promoted the NME's 'C86' shows at the ICA London, before calling it a day as a promoter.

He then moved into artist management, with business partner Simon Esplen (now a music lawyer at Russell's Solicitors). They became managers of The Mighty Lemon Drops, and developed a roster which included The Blue Aeroplanes and Warm Jets.
Cerne then took a break from management and dabbled at an internet start-up, and worked at Best PR, before joining Supervision Management in 2002. He started managing Franz Ferdinand in early 2003, with the band signing to Domino in March 2003. They are now an established multi-million selling act, having released three albums since January 2004. Cerne is a QPR fan and rockabilly lover.

Paul Crockford
Paul began his career in the music industry when he became social secretary at Southampton University in 1976. This earnest start led him to tour manage The Pleasers, one of the many power pop bands of that period. His career developed further when, in 1980, he joined Outlaw Management/Outlaw Concerts. During his seven years there he came a director of the company, promoting artists such as Genesis, The Police, Eric Clapton, Tears for Fears and Dire Straits.

In 1987 Paul decided to establish his own management company and built a roster that included Level 42 and Brendan Croker. Paul managed Level 42 until their break-up in 1994, by which time they had sold in excess of 25 million albums. Between 1986-91 he also worked with The Prince's Trust, promoting shows with Mick Jagger, David Bowie, Paul McCartney, George Harrison and Ringo Star, to name but a few.

Paul continued consulting on music events at the highest level. In spring 2000 he worked with Mark Knopfler on the 'Sailing To Philadelphia' album campaign. Their relationship developed and Paul became Mark's manager during the summer of that year.
In addition to Mark Knopfler, Paul manages Danny Thompson, William Topley and Scott McKeon. He is also a consultant for Manchester United and Middlesbrough football clubs.

Plugged In is the Music Business Network for the North East of England and is co-ordinated by the Commercial Music Development Agency, Generator.
Related Links
---
Tags
generator, north east music, music business seminar, plugged in, artist managers, band managers, artist management