Hit The Road touring initiative returns & wants to hear from young Scotland-based acts
News: 22nd September 2023 by Louise Dodgson under Live, Music Training & Careers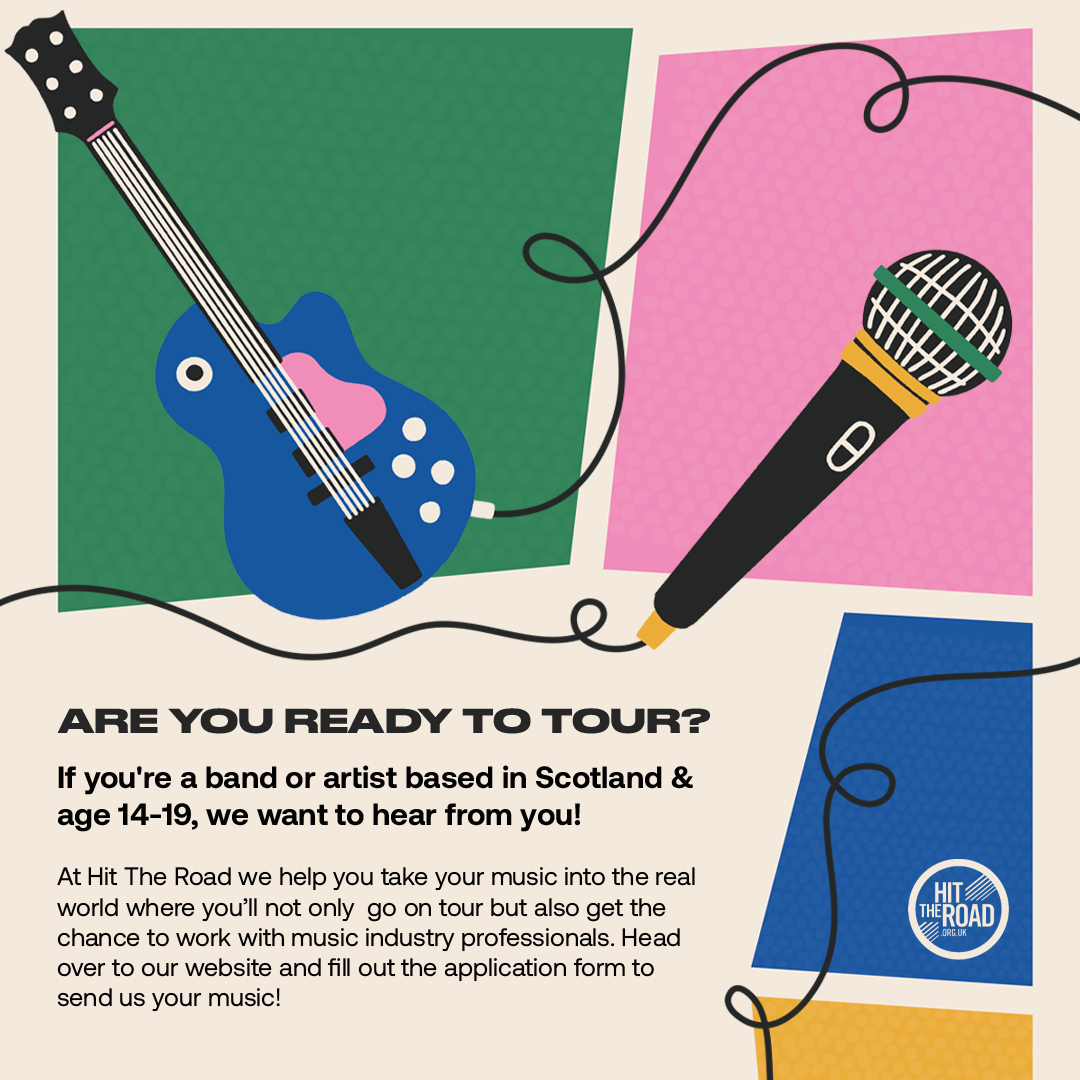 Hit The Road is a project run by the Scottish Music Centre and supported by the Youth Music Initiative that gives young performers based in Scotland between the age of 14 to 19 the opportunity to learn more about performing and touring across Scotland.

The aim of the project is to link young people with professional promoters, managers and personnel who will teach them the essential skills needed to take their music out of the practice room and onto the road.

Take your music out into the real world! Apply now via the link below...



Related Links
https://www.hittheroad.org.uk/
---
Tags
Hit The Road touring initiative encourages young artists and bands to take their music on tour