Pitch announces music industry speakers for August event
News: 12th July 2023 by Louise Dodgson under Music Training & Careers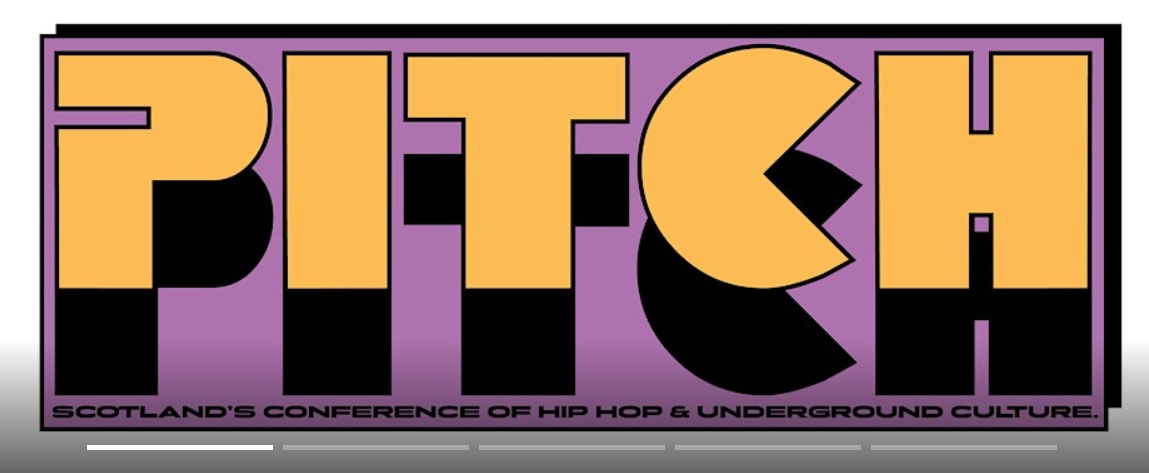 Taking place in Glasgow on 19th and 20th August, Pitch is Scotland's conference of Hip-Hop and Underground culture.

The first and second waves of speakers have now been unveiled, including Sanjeev Mann, named by Darren McGarvey as a "real cornerstone of the Scottish hip-hop community" for his work at Hip Hop Scotland platform, A&R at Imvaize Music Group and as artist and activist Supermann On Da Beat.

Other notable speakers include rap/poetry creative Bee Asha Singh (Founder of Spit It Out and Best Newcomer at 2021's Scottish Alternative Music Awards), Paisley's Lloyd Ross (Writer at Wordplay Magazine) , soul-jazz musician/songwriter Call Me Unique (Host and curator of Birmingham's weekly Unique Experience events), Peter Astedt (Curator and booker of Sweden's showcase festival Future Echoes), writer, activist, designer and musician Andrew Ogun, Denise Allan (Founding partner and director of 677 Media Management), and Durell Peart, (Artist manager, music industry consultant and author of ebook 'N'Courage & N'Spire: More Than A Hobby: Why I Chose To Carve Out My Own Professional Path In The Music Industry'), and many more,

Register for your ticket via the link for the conference below...
Related Links
https://www.eventbrite.co.uk/e/pitch-scotland-2023-scotlands-conference-of-hip-hop-tickets-655745661927
---
Tags
Pitch music industry conference announces speakers and event details