The Great Escape announces topics and new speakers
News: 2nd March 2023 by Louise Dodgson under Music Training & Careers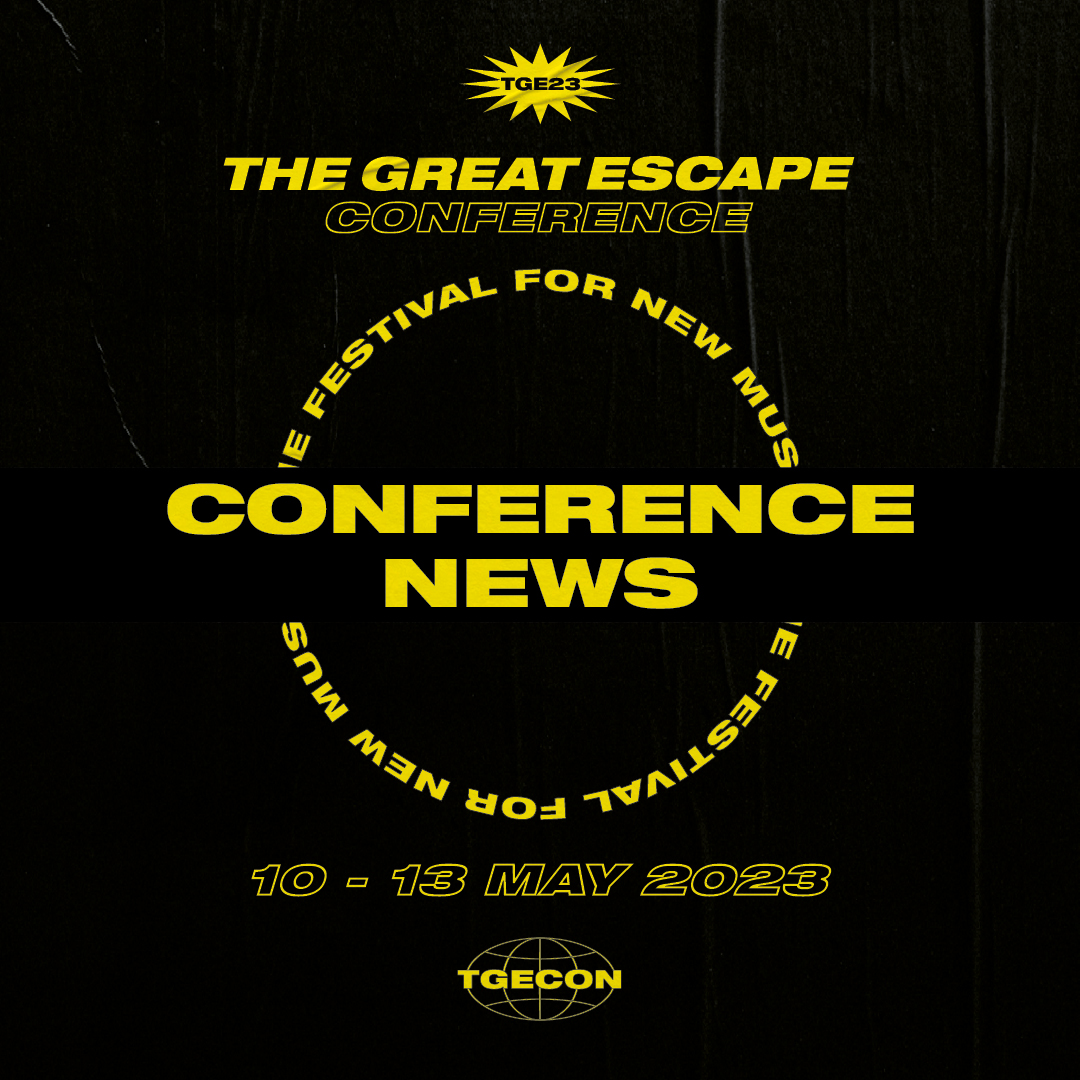 More details about this years Great Escape Conference have been unveiled, including additional speakers, plus the topics that the event will focus on.

Three core strands of this year's TGE Conference will look at how the UK's music industry can continue to thrive in the global music market, how a new national strategy for music from the government could support this, and how the evolution of consumption is powering innovation in both deals and creation.

Music + Education will ask how the music industry can help deliver the new National Plan For Music Education, which is all about how online content and digital education platforms are changing, how traditional educators work alongside digital educators to deliver value as well as what skills are needed in the music business today - and what skills will be in demand in the future.

Music + Deals will look at the deals market, identifying how to best help artists achieve their objectives, how the evolution of consumption is informing deals around particular rights, what that evolution of consumption means for future digital deals, and how samples and interpolations are delivering new licensing opportunities for songwriters and publishers.

Music + The Creator Economy will see speakers dive into the creator economy, looking at the tools, platforms and services which enable collaboration and creation, the challenges and opportunities they present and what music makers can learn from the wider creator space to grow and monetise their fanbase.

In addition, a raft of new speakers including an 'In Conversation' session with The Independent's Culture & Lifestyle News Editor, Roisin O'Connor, plus speakers from Simkins, ReedSmith, beatBread, Point Blank and many more.

For full details and to book your passes for the event this May, check out the link below...
Related Links
https://www.greatescapefestival.com/full-list-of-topics-and-new-speakers-announced-for-our-2023-conference/
---
Tags
The Great Escape music industry conference announces further speakers and topics that the event will focus on