Beyond The Music, a brand new music industry conference & event, will launch in Manchester this October
News: 10th February 2023 by Louise Dodgson under Live, Music Training & Careers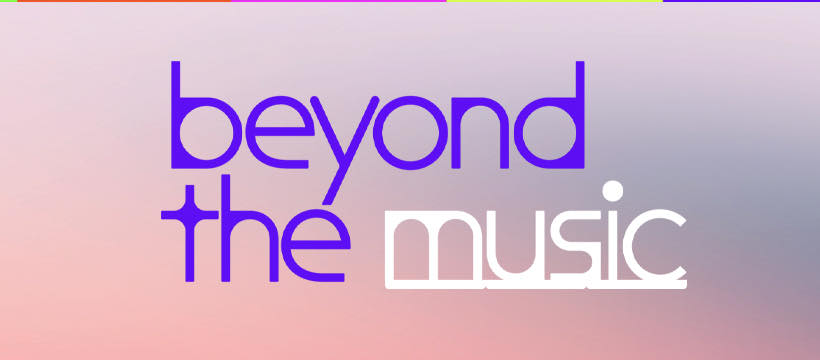 Beyond The Music, a new global music conference and festival, today announces its first edition to take place in Manchester, UK, running 11-14 October 2023.

As the music industry continues to shape and define global culture, it is also facing unprecedented and urgent challenges. In response, Beyond The Music aims to explore, define and tackle those issues to shape the future of the music industry and turn the challenges into opportunities to overhaul and advance.

Beyond The Music announces its arrival by naming one of Manchester's greatest ever bands as its first ambassadors. New Order will launch Beyond The Music with an exclusive SXSW concert, at The Moody Theatre on 13 March 2023, with support from Manchester avant-pop rockers The Orielles and post-punk quartet Loose Articles. Both supporting acts are being supported to attend SXSW by GMCA (Greater Manchester Combined Authority) and were selected by the Greater Manchester Music Commission and Manchester Music Cities Network.

Beyond The Music co-founder Oli Wilson says, "It's a pivotal time in the history of the music industry and for Manchester, so it's only right the two are coming together again to decide what the future is going to look like.
Building on our civic traditions of innovation and cooperation we are creating a forum for the music industry to shape its future in the new cultural economy, and delivering a new music festival that will realign Manchester as the global capital of music."

Taking place in Manchester - the beating heart of the UK's cultural enterprise and a city historically known for social change - Beyond The Music will create a global forum and live music festival, defining the music industry's place in the new cultural economy by bringing together tech, AV, gaming, brands, and literature to build a creative alliance for the future. Beyond The Music is a place to gather artists, entrepreneurs, creatives and music industry professionals over the course of 3 days with funders, businesses and organisations in order to maximise impact and take solutions to scale whilst putting the spotlight back on live and new music discovery alongside world class artists.

The first edition of Beyond The Music will take place on 11-14 October 2023 across venues and skylines in and around the city. The global annual event will seek to not only solve the issues being faced today but to produce innovative models for the future, and aims to unify on a global scale to deliver an international strategy for music through meaningful debate, necessary decision making, inspiring talks and unforgettable live music for all.

Find out more via the link below...



Related Links
---
Tags
New music industry conference and festival Beyond The Music will take place in Manchester this October