Music Venue Trust unveil annual report outlining the struggle of UK gig venues and the devastating effect on emerging artists
News: 3rd February 2023 by Louise Dodgson under Live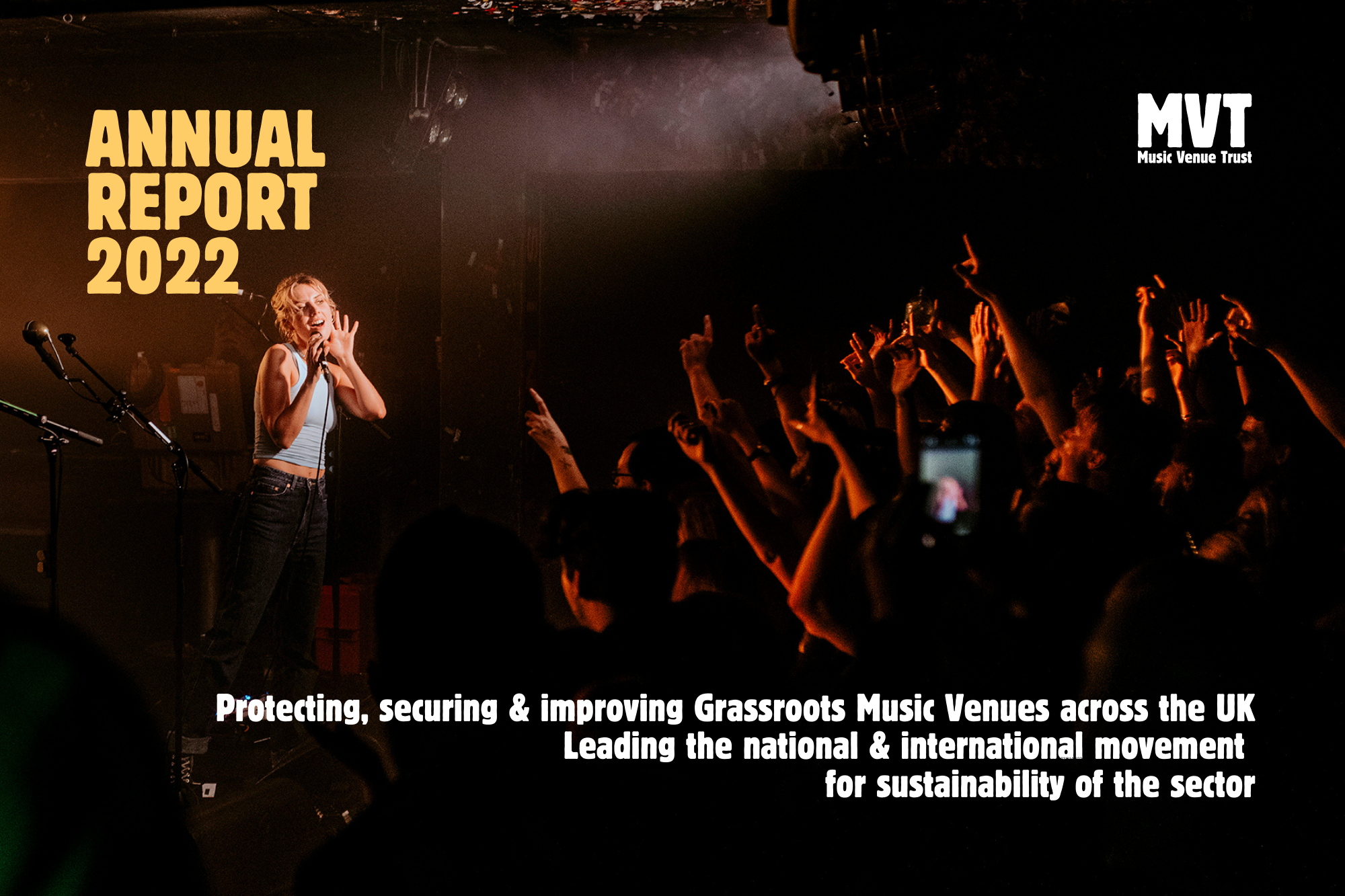 As Independent Venue Week takes place, the Music Venue Trust have unveiled their annual report which highlights the invaluable contribution that UK gig venues make to the country's economy.

Unfortunately, there is also sobering news about the challenges facing many in the sector including statistics showing that live performances are down by 16.7% as profit margins shrink, audience numbers are down by 11% due to the cost of living crisis, and amongst those hardest hit are new and emerging bands and artists.

Mark Davyd, CEO of Music Venue Trust said, "Obviously we are pleased to highlight the fact that grassroots music venues contribute over half a billion pounds to the UK economy and to emphasise their enormous impact on the cultural life of our country; but it is also necessary to reiterate the precarious financial position that much of the sector still finds themselves in – the current economics no longer stack up."

Take a look at the free report via the link below...
Related Links
https://www.musicvenuetrust.com/2023/01/music-venue-trust-launch-annual-report/
https://www.theguardian.com/music/2023/jan/31/music-venues-threatened-by-energy-crisis-as-well-as-slow-pandemic-recovery-say-campaigners
---
Tags
Music Venue Trust unveil annual report outlining the struggle of UK gig venues and the devastating effect on emerging artists