Ditto Music launch 40% discount on promo campaigns. For limited time only!
News: 6th April 2020 by Stef Loukes under Media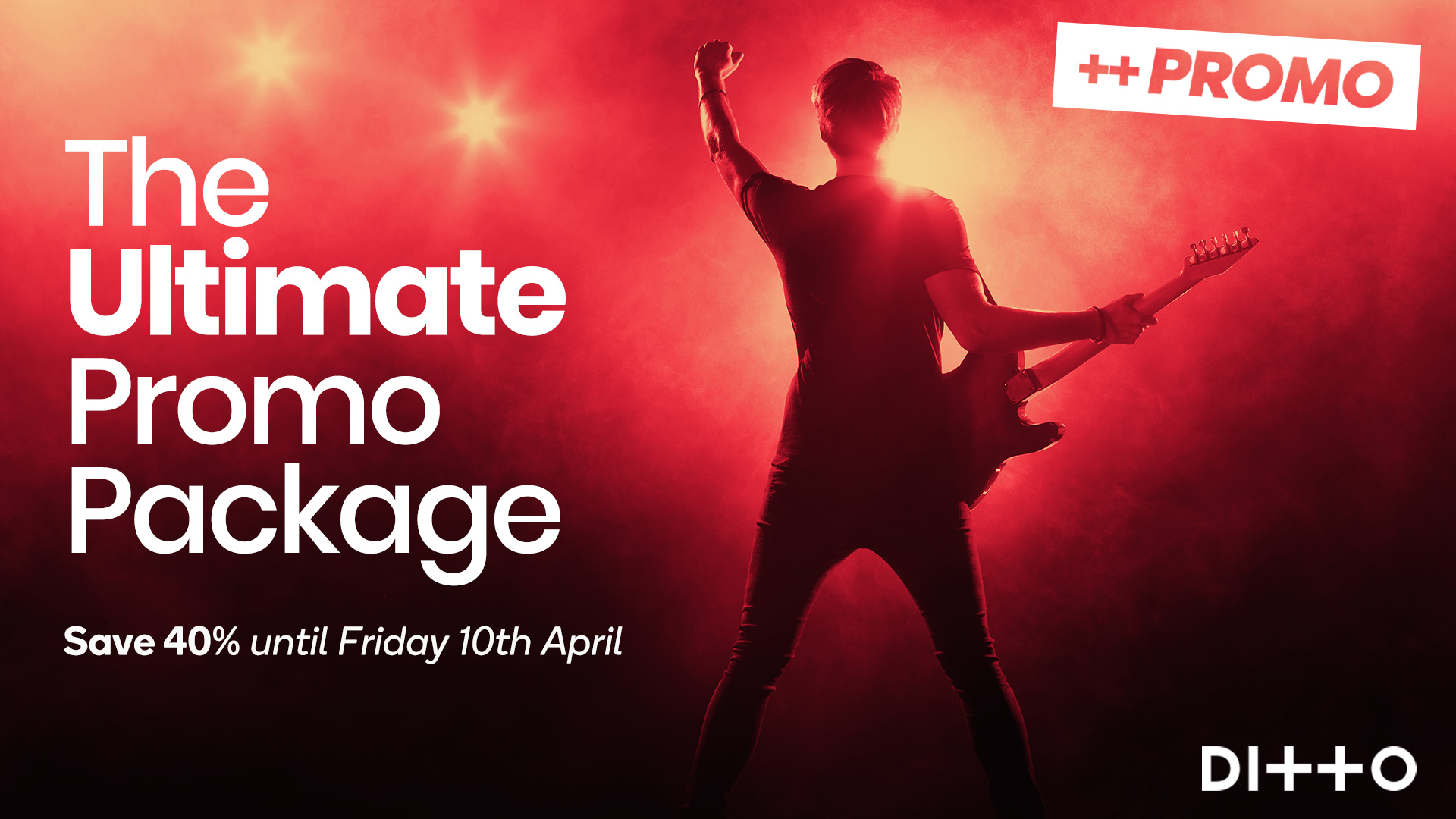 Ditto Music are generously offering 40% off the price of their Promo Campaigns for a limited time.

Ditto Promo includes an essential range of PR and Social Media services designed to help artists get more press coverage, boost their online profile and make sure their next release is a success.

Ditto can only give away 100 campaigns at this reduced price, so don't miss out. Here's what's included:

Online Press
Guaranteed features of your release on two reputable websites.
A press release all about your music written by an award-winning PR team.
A 2-week campaign run by an experienced music PR executive to kick-start your online presence.
A Guide to PR & Contact Database of publications to help you sustain promotions after the campaign ends.

Social Media Package
A 2-week professional social advertising campaign including custom video content.
A 4-week tailor-made Instagram posting schedule.
In-depth reports analysing your campaign's performance.
Promotional images created by our expert graphic designers
This offer is only available for a limited time, but can be used at any time in the next 12 months.

Check out the link below for more info, and to purchase...

Related Links
---
Tags
Ditto Music offer discount to musicians for promotional campaign