Closes soon! Win your music pressed to vinyl as Record Store Day and Sound Performance open RSDUnsigned 2020 competition
News: 18th February 2020 by Louise Dodgson under Recording & Production, Selling & Distributing Your Music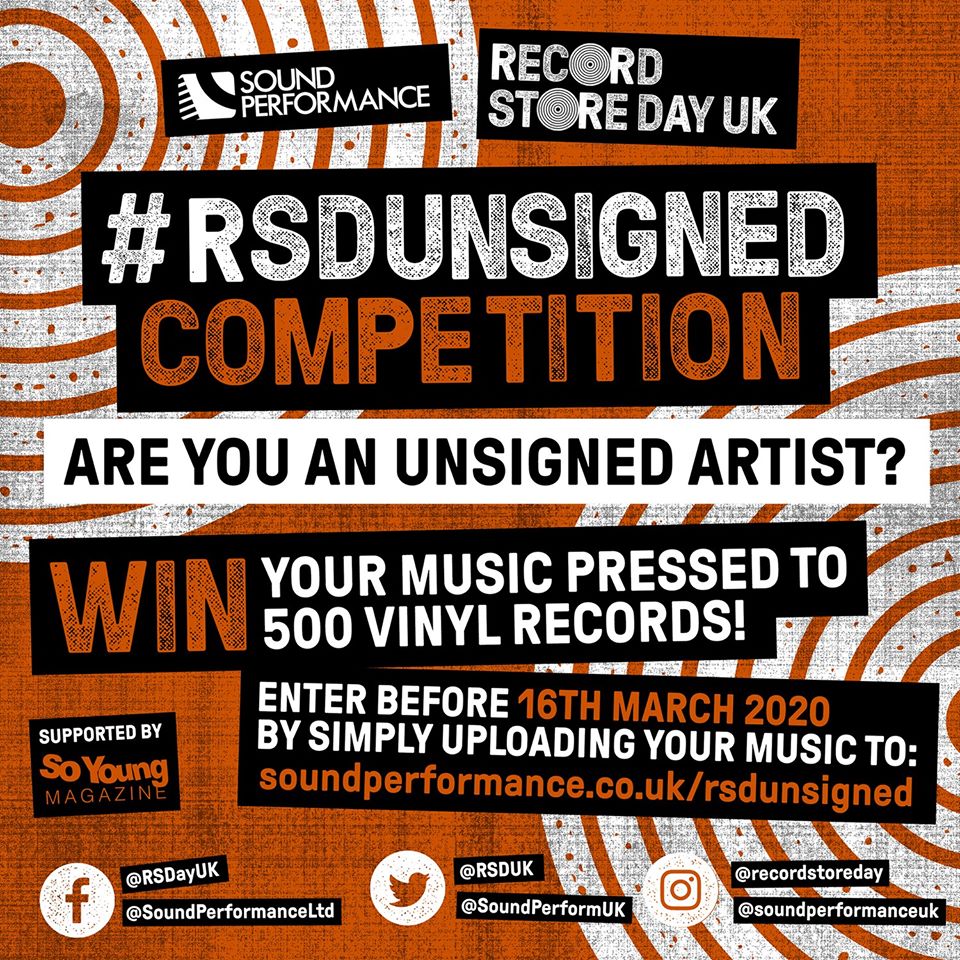 Record Store Day and Sound Performance have teamed up once again to run their fantastic #RSDUnsigned competition, giving one unsigned band or artist the chance to get their music pressed onto vinyl.

The winner will get 500 x vinyl manufactured free by Sound Performance Ltd, plus a one year distribution deal with Proper Distribution. The judges deciding on the winning unsigned act are Frank and Dean of Frank Carter & The Rattlesnakes, Sam Young (Editor of So Young Magazine), Ashli Todd (Owner of Spillers Records), and Chris Marksberry (MD of Sound Performance).

You have until 16th March to enter the competition. Check out full details and get your entry in via the link below!

The winner will be unveiled this Record Store Day on 15th April.
Related Links
https://www.soundperformance.co.uk/rsdunsigned
---
Tags
Record Store Day and Sound Performance launch RSD Unsigned 2020 competition