Essential advice for independent bands, artists and musicians, all in one place!
News: 30th January 2020 by Louise Dodgson under Artist Managers, Creative & Branding, Finance, Law & Music Business, Live, Media, Music Publishing, Music Training & Careers, Record Labels, Recording & Production, Selling & Distributing Your Music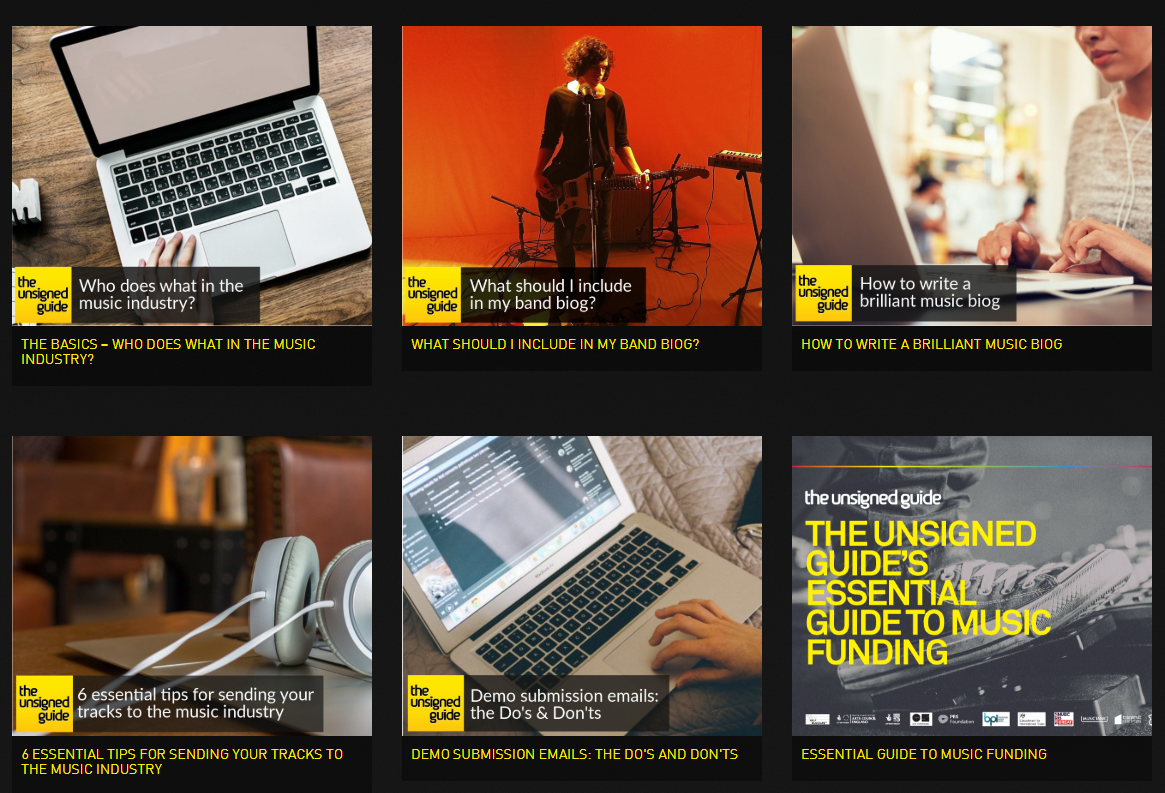 With the music industry gradually becoming more and more accessible to unsigned artists over the past 20 years, it's been fantastic to observe a shift in emerging acts embracing their independence. And in turn, the music business has had to adapt to welcome the wave of new talent out there.

But if you are an independent musician trying to forge your own career, this freedom and autonomy can also be a little on the overwhelming side.

It may be possible for you to release your own EPs, book your own gigs & tours, get radio airplay and blog reviews, put your track on Spotify & other digital stores...

But how do you get started? Or figure out the best approach to take? And how do you realise when you do need professional help from a manager, label or agent?

Today we've launched a new hub on our site; the Unsigned Advice page - currently featuring 35 blogs bursting with essential advice for any band or artist who has questions that need to be answered.

Stumped when it comes to royalties? Need some tips on how to craft a really great biog? Want advice and insight into landing a sync deal? Look no further, we have all this info & much more on our brand new Unsigned Advice page. Browse our blogs and find out all you need to know, covering a huge range of topics from music publishing to studios and production.

We've also enlisted expert help from the likes of PRS For Music, AWAL, Burstimo, CD Baby, Musicians' Union, Sentric Music, Saint In The City, Incorporated Society of Musicians, Ditto Music, New Artist Model and Association of Independent Music, so you're guaranteed to have the best, bonafide knowledge at your fingertips.

Related Links
https://www.theunsignedguide.com/advice
---
Tags
Advice and tips for unsigned and emerging bands and artists