Spinnup team up with Wild Paths Festival to offer unsigned bands the chance to play!
News: 30th August 2019 by Louise Dodgson under Live, Selling & Distributing Your Music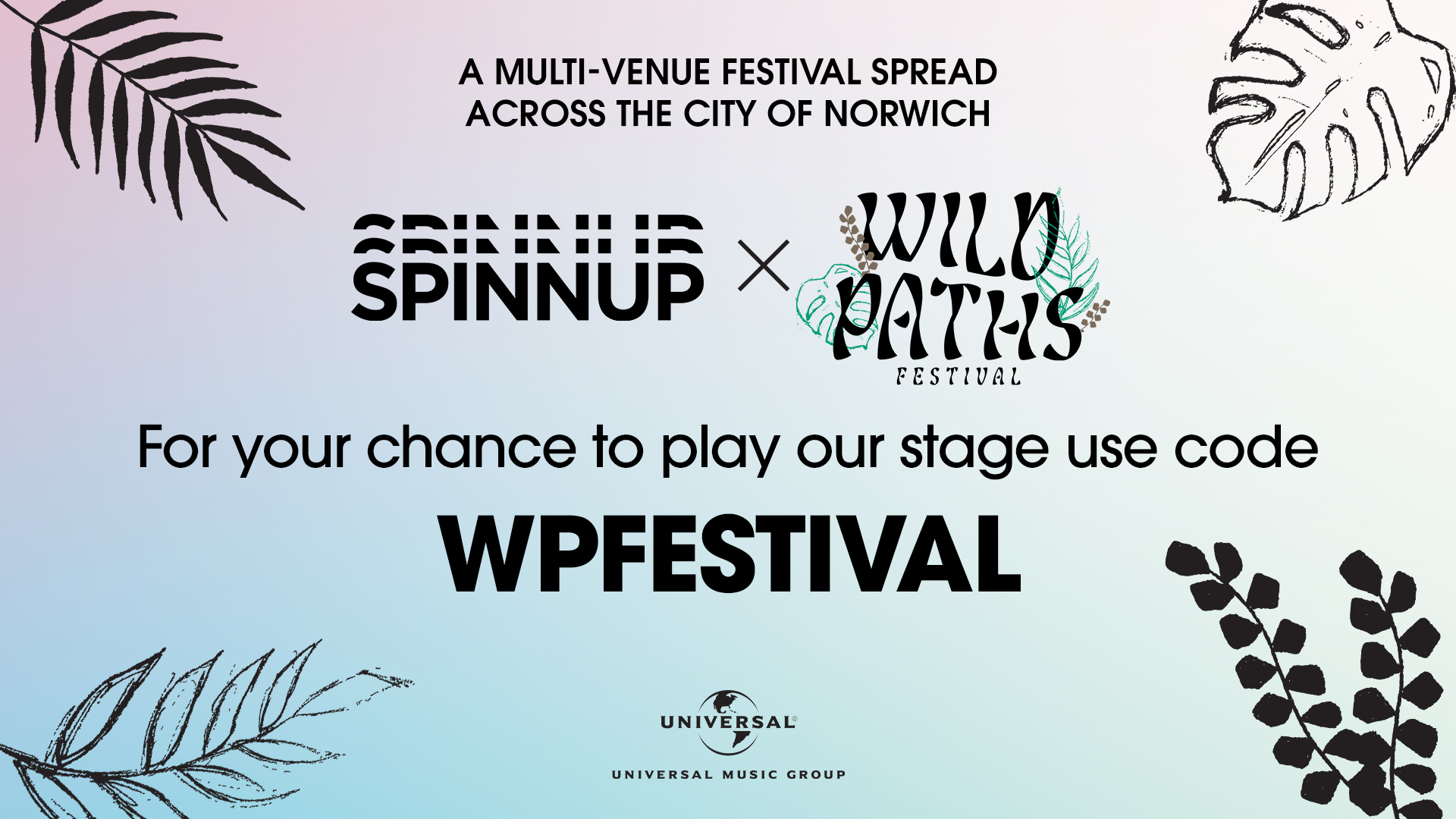 Fancy playing at Wild Paths Festival in Norwich this October? Digital distributor Spinnup are offering the chance to perform for 3 lucky acts who use Spinnup for a single release. Just use their promotional code and the single release is entirely free of charge, plus you keep 100% of royalties.

Check out full details via the link below...
Related Links
https://spinnup.com/gb/wild-paths-festival
---
Tags
Bands and artists can apply to play Wild Paths Festival 2019 through Spinnup