Music Venue Trust launches new books aimed at those working in independent live music sector, or wanting to open a grassroots venue
News: 16th July 2019 by Louise Dodgson under Live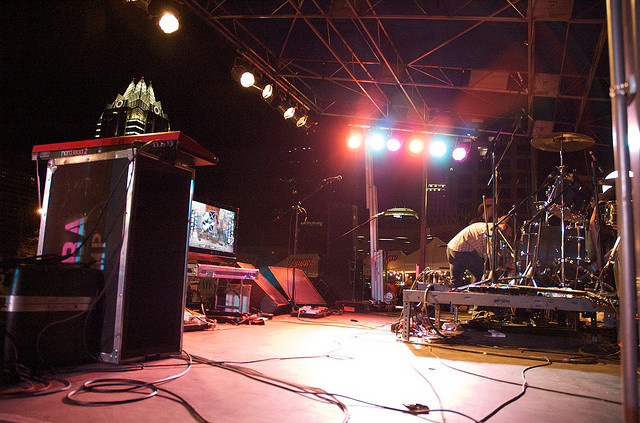 Have you ever thought about opening a gig venue? Or are you currently working in the independent live music scene?

Music Venue Trust, in conjunction with The Mayor Of London and Ticketmaster, have unveiled 2 new books they have created, How to Open a Grassroots Music Venue and How to Run a Grassroots Music Venue, available for free!

Brimming with practical advice, each book contains 15 chapters of invaluable tips and information - download your free copies via the link below.
Mark Davyd, CEO, Music Venue Trust said: "When I was 17, I put on my first gig and over the next ten years I met lots of other like-minded people who wanted to do the same. Eventually, after 5 years of trying, we got together and opened our own venue. Nobody ever gave us advice, and we must have made every mistake possible. Most people I know in the grassroots music sector have a similar story, which is why we wanted to publish these guides.

We want these books to inspire people to join us and open their own venues and the message is simple: you can build a stage the band doesn't fall through, you can get a licence that doesn't prevent you from opening on a Wednesday, and you can avoid having to rebuild the venue from scratch, only this time with enough doors".
Related Links
http://musicvenuetrust.com/2019/07/books-launched-to-help-create-and-sustain-grassroots-music-venues/
---
Tags
Music Venue Trust create advice guides for grassroots venues and independent live music sector