70% off Ditto Music's Chartbreaker package
News: 5th December 2018 by Louise Dodgson under Selling & Distributing Your Music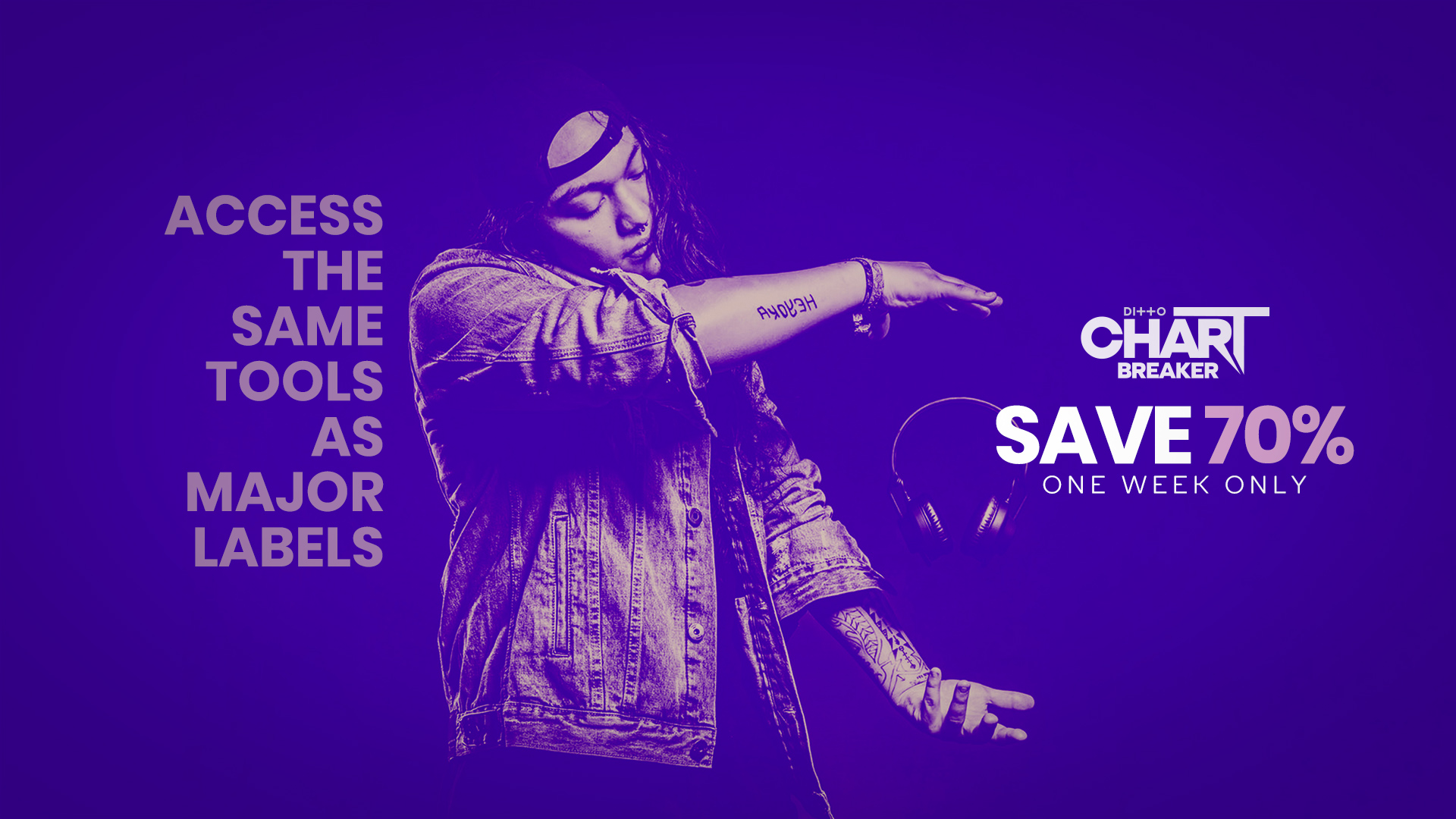 Award-winning online music distributor Ditto Music is offering 70% off the price of their Chartbreaker package, which includes exclusive tools designed to help independent artists climb the charts.

The Ditto Chartbreaker package features the tools and services used by major label artists to increase sales, streams and exposure, including Pre-Release, Worldwide Chart Registration, guaranteed Spotify playlisting and access to Spotify Pre-Save & Linkfire.

Chartbreaker also includes a Guide to PR, Press Release Builder & Contact Database to help independent artists run their own press campaign and secure coverage for their music.

"After using Ditto's Chartbreaker services, I not only increased my sales and my fan base, but I managed to chart in the iTunes top 10 with my first ever release." Louisa Wendorff

This exclusive offer is only available until midnight on Friday, but if you buy now at the reduced price, you can use your Chartbreaker package at any time in the next 12 months.

The Ditto Chartbreaker package is available to purchase via the link below...
Related Links
---
Tags
Ditto Music offer discount on their Chartbreaker music distribution package