Applications open to play at Shindig Weekender 2018 - for 7 days only!
News: 30th November 2017 by Louise Dodgson under Live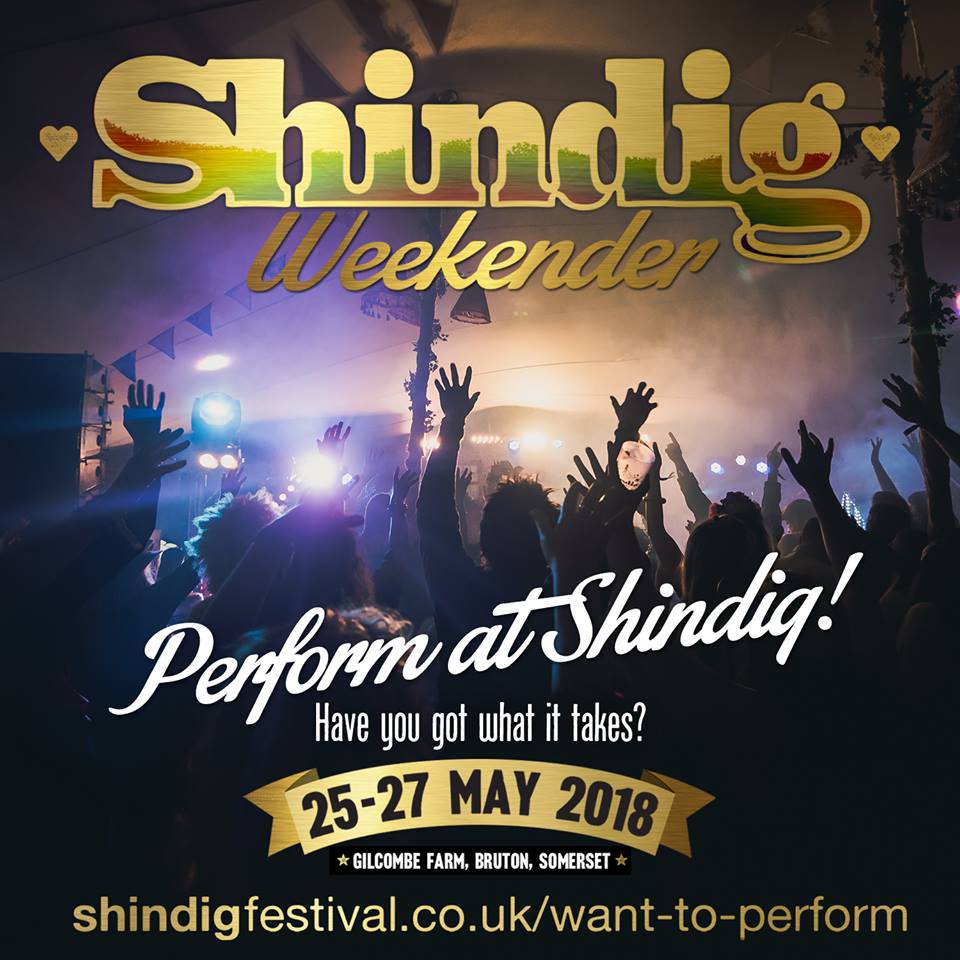 Taking place in Somerset next May, Shindig Weekender is currently taking submissions from bands and artists who want to play the 2018 festival. They made the announcement on 28th November, and they will only be taking submissions for 7 days, so act now if you want to be in the running to perform. Full details via the link below...
Related Links
https://shindigfestival.co.uk/want-to-perform/
---
Tags
Bands and artists can apply to play Shindig Weekender 2018