Off The Record unveils new music curators & conference details
News: 24th August 2017 by Louise Dodgson under Artist Managers, Creative & Branding, Finance, Law & Music Business, Live, Media, Music Publishing, Music Training & Careers, Record Labels, Recording & Production, Selling & Distributing Your Music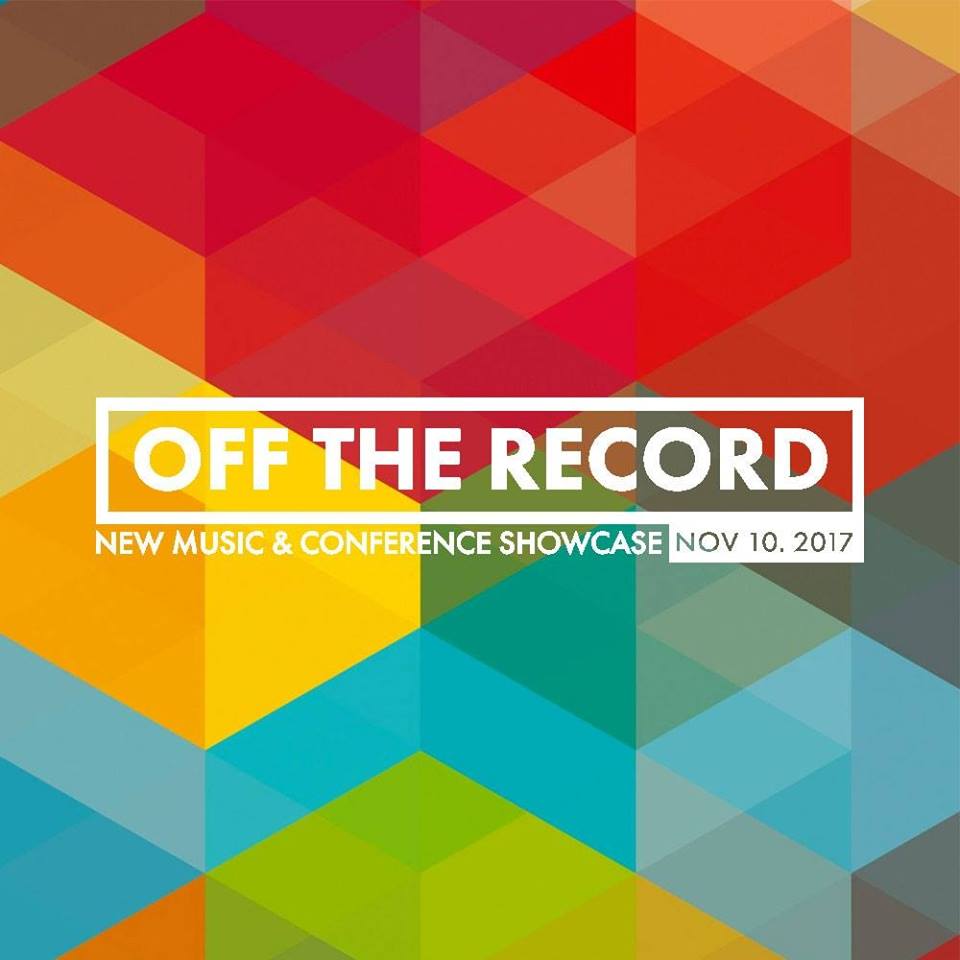 Following its debut sold out year in 2016, Manchester's multi-venue live music event and conference, Off The Record, has announced it will be back this year on 10th November 2017 in Manchester's Northern Quarter.
Off The Record, launched by 3 of the UK's premiere independent music festivals, Kendal Calling, Sound City and Bluedot, and music site Louder Than War, is all about innovative ideas, new music and emerging artists.
By day, it features a music conference at the Methodist Central Hall, curated by Sound City and Louder Than War, featuring key speakers from labels, publishing, A&R, streaming and live, to inspire those starting out in the music industry. By night, Off The Record will put the spotlight on new music, hosting performances from 30 emerging artists across 7 live venues, with acts performing not announced until 24hours before.
Last year's sold out event saw crowds of music lovers flock to Manchester's Northern Quarter to enjoy talks from the likes of Spotify, BBC Introducing and special key note speakers, Everything Everything, and live performances from artists such as Her's, The Orielles and The Age of Luna.
"After a successful first edition of Off The Record, we're excited to be curating the industry conference again and working with From the Fields to put together a new highly esteemed group of industry curators, who are now in the process of selecting the live programme. The focus on emerging industry and artistic talent has never been more important." Dave Pichilingi, CEO, Sound City
"Last year's sold out event highlights the appetite not only for there to be a spotlight on new musicians, but that Manchester as a city is a bustling hub for live music. It was fantastic to see professionals regaling their advice and networking with those trying to break into the industry. I know I personally benefitted, having had the pleasure of meeting people at the networking drinks whom we have gone on to work with on other events, and watching bands we later invited to play at our festivals."
"New music is certainly at a creative high and we are thrilled to be welcoming back the second edition of Off The Record, to showcase an array of talented artists, capturing the buzz of what it really feels like to see an emerging band without any preconceptions." Andy Smith, Director From The Fields
The conference this year will include panels such as 'Break Down Barriers, We Will Come', featuring guest speaker Suzanne Bull MBE of live music accessibility charity Attitude is Everything. The panel will look at what artists and gig organisers can do to support grassroots venues and include deaf and disabled people at their shows.
Continuing last years format, the 2017 artists performing are nominated by trusted national curators. This year the likes of Brix Smith-Start (The Fall), Phil Taggart (Radio1), Clint Boon (Artist & DJ), Elizabeth Alker (6Music), Jamz Supernova (1Xtra) and Mike Walsh (Radio X) will be choosing the 30 new artists to perform, with the line-up kept under wraps until 24 hours before the event.
The performance venues for Off The Record include Jimmy's, AATMA, The Peer Hat, Soup Kitchen, Gullivers, Night & Day and The Castle Hotel, which are all 5 minutes walk from one another in Manchester's Northern Quarter.
Tickets are on sale now via the link below, and there are currently limited tickets priced at £35 for an Earlybird Gig & Conference Pass, £20 for an Earlybird Conference Pass and £15 for an Earlybird Gig Pass. Once these have sold out, prices will be £45 for a Gig & Conference Pass, £30 for a Conference Pass and £20 for a Gig Pass with student discounts available. Gig passes are 18+ only.
Related Links
http://www.otrmcr.co.uk/tickets.php
---
Tags
Off The Record festival and conference returns to champion new emerging music