Festival Republic launches ReBalance programme to address gender imbalance in the music industry
News: 9th August 2017 by Louise Dodgson under Live, Music Training & Careers, Selling & Distributing Your Music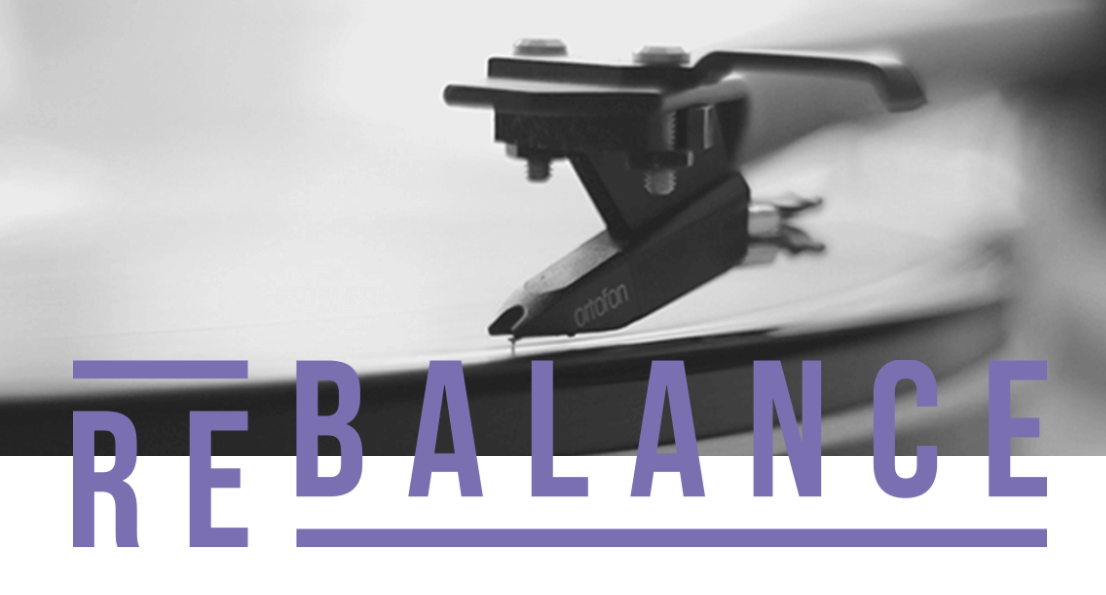 Addressing the gender imbalance within the music industry, Festival Republic announce the ReBalance programme which will see successful candidates receive 1 week of studio time, travel, accommodation, mentor access and a performance slot at a Live Nation or Festival Republic festival.
ReBalance is a pioneering 3 year programme which will provide one week's studio recording time to a core** female band, female musician or female solo artist each month in 2018, 2019 and 2020. As well as the studio and engineer, they will be provided with accommodation and travel (applicants must be based within the UK) which will be covered by Festival Republic. At the end of the year, Festival Republic would commit to giving these successful acts a slot at a Festival Republic or Live Nation Festival. In addition, we'll be supporting women who want to work in sound engineering and production by offering studio apprenticeships.
In the recent Women Make Music Evaluation carried out by PRS Foundation, it was highlighted that women represent 16% of UK songwriters and composers and that there is a lack of women in other roles across the industry e.g. "…Engineering, in particular, is viewed as an almost entirely male 'closed shop'." ReBalance responds to this by supporting both artists and up and coming female engineers in a programme which offers valuable studio time and industry support. The aim of the project is to strengthen the talent pipeline and progression routes for female artists and engineers.
SELECTION PROCESS AND PANELS:
Artists and engineers will be nominated by industry experts (labels, managers, streaming services, publishers, promoters, agents, journalists, etc.) who will be invited by Festival Republic and PRS Foundation to nominate their choices. A selection panel will then shortlist and select the successful artists and engineers from this nominated shortlist. The selection panel will change over the year in line with availability and demand.
Selection panels will take place quarterly and will include Melvin Benn (MD of Festival Republic), Vanessa Reed (Chief Executive of PRS Foundation) & Lucy Wood (Festival Republic, Talent Booker) alongside a rotating pool of industry experts including Nadine Shah (Songwriter & Musician), Alexis Petridis (Journalist), Jen Long (East,DICE), Natti Shiner (Fickle Friends), Natasha Bent (CODA Agency), Laura Barton (Guardian/ BBC Radio), Stephen Bass (Moshi Moshi), Jen Long (East, DICE), Kelly Chappel (VP Touring, Live Nation), Isla Angus (ATC Live), Tim Dellow and Toby Langley (Transgressive), Kate Hutchinson (DJ and Journalist), Ghostpoet (artist), Mandy Parnell (Mastering Engineer), Grace Banks (Artist/Producer), plus many more.

APPRENTICESHIP SCHEME:
There will be two chosen apprentices over the three year programme. During the first 18 months they will work with engineers in-house at Old Chapel Music Studio (based in Leeds), during the second 18 months of the programme they will be the lead/co- engineers on the project.
Melvin Benn, MD Festival Republic said: "Something needs to be done about gender equality in the music industry. It's a wider issue that involves us (the live industry) but the solution doesn't rest only with us. I have decided to be proactive in changing and working towards this no longer being an issue in the future, and that's what this project is about.
We've been working closely with PRS Foundation and their Women Make Music programme, alongside Old Chapel Studio in Leeds to pull together this exciting new initiative. ReBalance will enable future, and current female musicians within the industry, to have the support they need in order to be recognised.
There is a significant lack of female acts with recording contracts, and indeed airplay – it's quite astonishing. Artists like Maggie Rogers, Halsey, Zara Larsson, and Ray BLK are all playing festivals and succeeding in the music industry, so in that respect there has been a surge comparably to previous years - but all these artists have a very mainstream presence. Mainstream pop doesn't seem to have an issue, but the festival environment caters for all genres, hence this being a wider problem. Shockingly, there has been only one UK no.1 single this year from a female solo artist (Ariana Grande – One Last Time).
Only 16% of UK registered songwriters are women – and that is a massive issue. 79% of the applicants to the Women Make Music programme have said the support they had, had a significant impact on their confidence – which proves that targeted approaches like ReBalance may well be the answer to correcting this imbalance.
This is a project that gives a step up from start to finish. I am also committing to a performance slot on a Festival Republic or Live Nation festival, for each of the acts who come through the ReBalance programme"


Natti Shiner of band Fickle Friends said: "Being a woman in a band ain't easy. Let's face it, guitar music is male-dominated and it seems like the wider music industry is hardwired towards men - even the fact that people often feel they have to refer to our band as being "female-fronted" feels wrong (who ever referred to Arctic Monkeys as a "male-fronted" band?!).
This imbalance is probably most obvious in the live world. Just looking at the majority of festival line ups will show you just how underrepresented women are, something that's highlighted time and time again in the media.
ReBalance is important because it looks to tackle this issue in a long-term way. Rather than just sticking a few female artists on some bills as a token gesture, it will provide support for the things that actually matter to an emerging artist - studio time, travel, accommodation, practical advice etc."

DEFINITIONS:
*the definition of female, in the context of this initiative, encompasses all those who identify as women
**A band featuring women in the line-up, with that woman/ women being fundamental to the writing or producing duties.
Related Links
---
Tags
Festival Republic's ReBalance programme will provide free studio time for female musicians