Online masterclass for independent musicians will show how to make profit from performing live in 100 days
News: 7th August 2017 by Louise Dodgson under Live, Music Training & Careers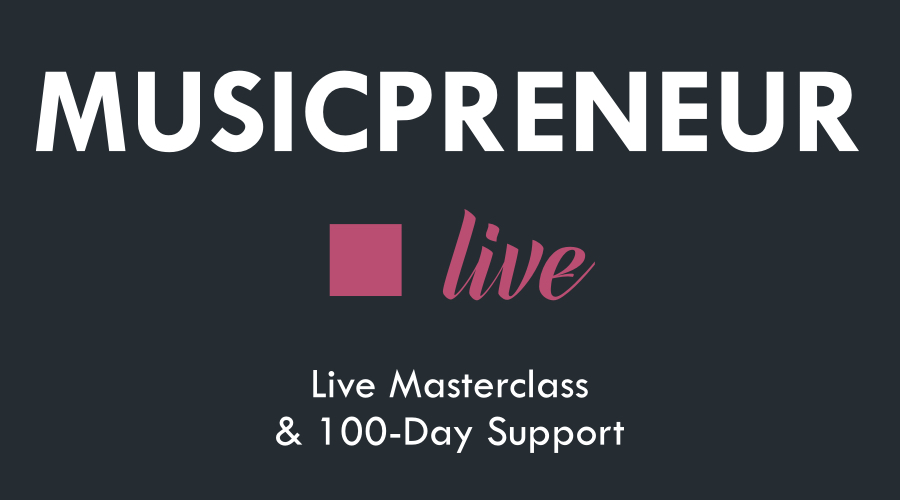 If you are looking to take your gigging career to the next level, then look no further. On 26th August, Musicpreneur Live, teaming up with Gabi Huckins, will launch an online masterclass for independent musicians who want to learn how to turn a profit performing live in 100 days.
Gabi Huckins works at Universal on the licensing for The Rolling Stones and Black Sabbath, previously on the royalties of Adele. She also directs her own management & promotion company, crafting mini-tours across London and music festivals, and lectures at the University of Westminster.
By the end of this live masterclass you will have identified revenue streams for your live performances, drafted a mini-tour plan, and prepared a strategy to perform in a major festival or open for your favourite artist.
Not only that, but you will be taught how to achieve your own personal goal in 100 days, with the help and guidance of experienced mentors, community support, and the secret weapon… the 100-day workbook!
Musicpreneur Live is brought to you by Musicpreneur Hub, a music education platform that connects handpicked, top industry experts with knowledge-seekers (musicians & students), aiming to make knowledge accessible to everyone and offer personalised advice to indie musicians.
Tickets are limited. You can find out more and get your tickets via the link below. If you are under 25, use the code U25-UNSIGNED for a £20 discount.
Related Links
---
Tags
Musicpreneur Live host online masterclass with Gabi Huckins of Universal Music