Calling unsigned artists! Be featured as part of The Famous Company's commissioned artwork celebrating unsigned music
News: 7th April 2017 by Louise Dodgson under Artist Managers, Creative & Branding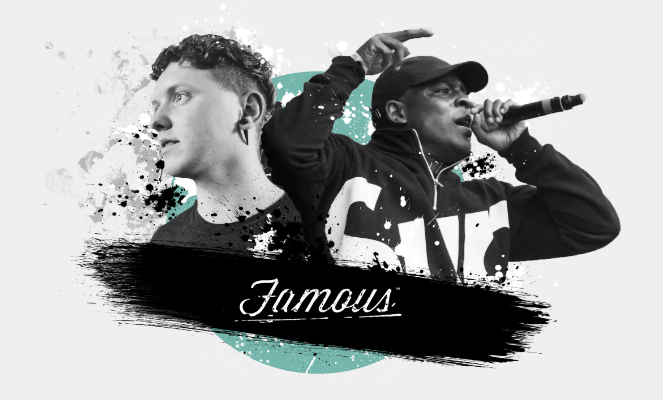 The Famous Company has recently commissioned a very special celebratory image of unsigned hero, Skepta, who last year received the Mercury prize for Album of the Year.

With numerous unsigned artists receiving a number of nominations and awards over the last few years, The Famous Company wanted to celebrate this with a special commission from Pop Culture artist Nathan Wyburn. Nathan has worked on a number of high profile celebratory works over the last few years, most noticeably a special mosaic of the Prince of Wales that was presented to him at an event in 2016.

Are you an unsigned, self-funding musician who wants to be part of this special celebratory project? If so, then have a read through the submission terms and conditions and upload a photo of yourself via the link below. They will use 100% of approved images submitted, which is an exciting opportunity to have you immortalised in this special mosaic of Skepta.
Every artist or band that submits an image will have the opportunity to purchase a one-off limited edition print once the piece has been unveiled. You'll also receive a free limited edition Skepta postcard. Once the piece has been unveiled, it is planned to auction it off to raise money for unsigned musicians in the UK.
Related Links
http://www.thefamouscompany.com/unsung-heroes/
---
Tags
The Famous Company on lookout for unsigned artists to be included on commissioned artwork