FOCUS Wales announces first keynote & interactive speakers for 2017 festival
News: 6th April 2017 by Louise Dodgson under Music Training & Careers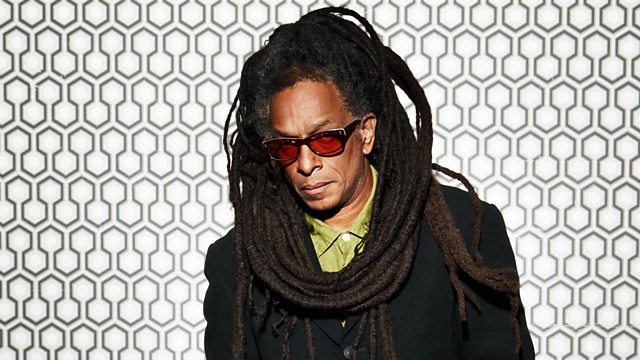 FOCUS Wales presents a new and exciting interactive programme for its 7th edition in 2017. The national showcase for music from Wales will offer a two day programme of keynotes and discussions at the Wynnstay Arms Hotel, Wrexham, North Wales on the 11th and 12th May 2017.
Grammy award winner and legendary DJ Don Letts is announced as a keynote speaker on Thursday 11th May.
Don Letts' reputation has been firmly established in both the film and music world by a substantial body of work from the late 70s through the 80s, 90s and well into the millennium. His work has been exhibited in The Kitchen N.Y.C, The Institute of Contemporary Art, The N.F.T in London and was honoured at Brooklyn's BAM festival and The Milan Film festival. In March 2003 he won a Grammy for his documentary 'Westway To The World'. He came to notoriety in the late 70s as the DJ that single handedly turned a whole generation of punks onto reggae. It was whilst as a DJ at the first punk club 'The Roxy' in 1977, that Don adopted the punk DIY ethic and begun to make his first film 'The Punk Rock Movie'. Shot on Super-8mm it is the only documentary on the U.K punk scene w/ Sex Pistols-The Clash and many others. He was also a member of the band 'Big Audio Dynamite' with The Clash's Mick Jones. Alongside his many other projects, Don presents the BBC 6 Music show 'Culture Clash Radio' every Sunday Night. *Don will be taking part in a Keynote discussion at 4pm on Thursday 11th May, and later that night will be performing a DJ set at the Central Station venue to follow on from headliners Astroid Boys! Don's DJ set will be from 12:15am.
Also joining the Interactive Conference line-up as speakers are: Achal Dhillon (Killing Moon), Cal McCrae (VICE), Catrin Hopkins & Gethin Williams (Dusky Grey), David Owens (Wales Online), Kaptin Barrett (Boomtown Festival), Patrick Cloherty (Sentric Music), Paul Jones (Rough Trade) Ro Cemm (Line Of Best Fit) & Sarah Casey (Leighton-Pope Organisation) plus many more to be announced!
For more information on all confirmed panellists and tickets, visit the website below. Full festival tickets grant access to all FOCUS Wales interactive sessions and panels, all live performances, workshops, and all comedy shows. Tickets are on sale now at the following link.
Related Links
---
Tags
Don Letts to be keynote speaker at FOCUS Wales music industry conference