Competition! Hurd offer emerging artist chance to get tracks pressed onto vinyl
News: 5th April 2017 by Louise Dodgson under Record Labels, Selling & Distributing Your Music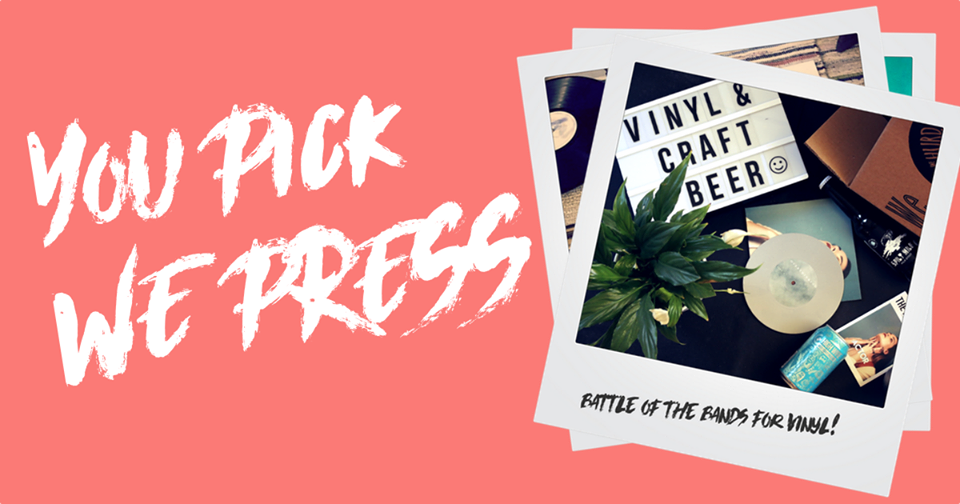 Vinyl subscription service, Hurd, has launched an online battle of the bands competition to support new music in the lead up to Record Store Day on the 22nd April.
The competition, which launches today is aimed at unsigned UK artists performing either as a group or individually in any genre of music. Entries cost £10 and can be made via the Hurd website up until midnight on the 14th April.
The top 10 entries, as decided by Hurd's expert panel, will be revealed on Record Store Day for a public vote. The artist that receives the most votes will see 2 of their tracks pressed to limited edition colour 7" vinyl. The winner will also have their vinyl distributed as part of Hurd's record club in July.
Gabriella Barrett, music junky and founder of Hurd says: "Our member's love new music and we are constantly striving to bring them the very best through our vinyl subscription service. Record Store Day seemed a great way of encouraging new artists to think about their music in a record format and provide them with the opportunity to achieve this.
"By opening it up to the public vote we are also giving our members the chance to listen to an even wider selection of new music and have a say in the types of artists featured as part of our record club. It is an exciting competition and we expect to hear a lot of good music as part of it."
Hurd is a record club with a difference. Each month its members receive an exclusive mix of emerging music and craft beers or cider as well as access to special events and news about featured artists as part of the monthly periodical.
For more information about the competition, how to enter and T&C please visit the website below.
Related Links
https://wearehurd.co.uk/youpickwepress/
---
Tags
Vinyl subscription service Hurd offer emerging artist chance to get tracks pressed onto vinyl