Cut your recording to vinyl at free Band On The Wall course...& have it played by Mr Scruff at his Keep It Unreal clubnight
News: 28th February 2017 by Louise Dodgson under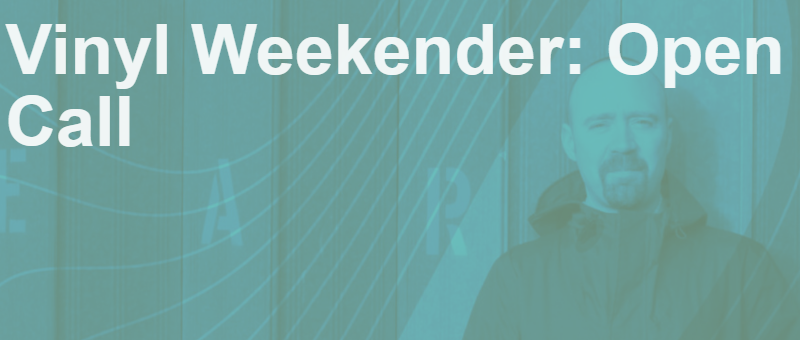 Mr. Scruff is looking for 6 creative artists to take part in a 3 day vinyl pressing course with Brighter Sound and Birds Hit Records.
From Thursday 20th to Saturday 22nd April, a free course held at Manchester's Band on the Wall offering an introduction to the art of cutting vinyl will provide a real eye-opener to the craft of vinyl cutting and the creative opportunities that arise from working within this unique medium.
Get hands-on experience in the creation of lathe-cut records under the guidance of Birds Hit Record's cutting engineer. Cut your own record using custom built, fully manual lathe, to take home on the final day — Record Store Day. DJ, producer and illustrator Mr. Scruff will select all participants, and the vinyl from the course will end up in his record box, to be played at his 'Keep it Unreal' night at Band on the Wall on Saturday 6 May.
Applicants must be aged over 18 and from or based in the UK. All applicants must have a studio recording (or near studio quality recording) of a music track they wish to cut to vinyl. Check out the link below to apply.
Related Links
http://www.brightersound.com/vinyl-weekender
---
Tags
Cut your recording onto vinyl at free course at Band On The Wall...and your track could be hand selected by Mr Scruff to play out at his clubnight