Job vacancy at The Unsigned Guide. Come work with us!
News: 24th January 2017 by Louise Dodgson under Artist Managers, Creative & Branding, Finance, Law & Music Business, Live, Media, Music Publishing, Music Training & Careers, Record Labels, Recording & Production, Selling & Distributing Your Music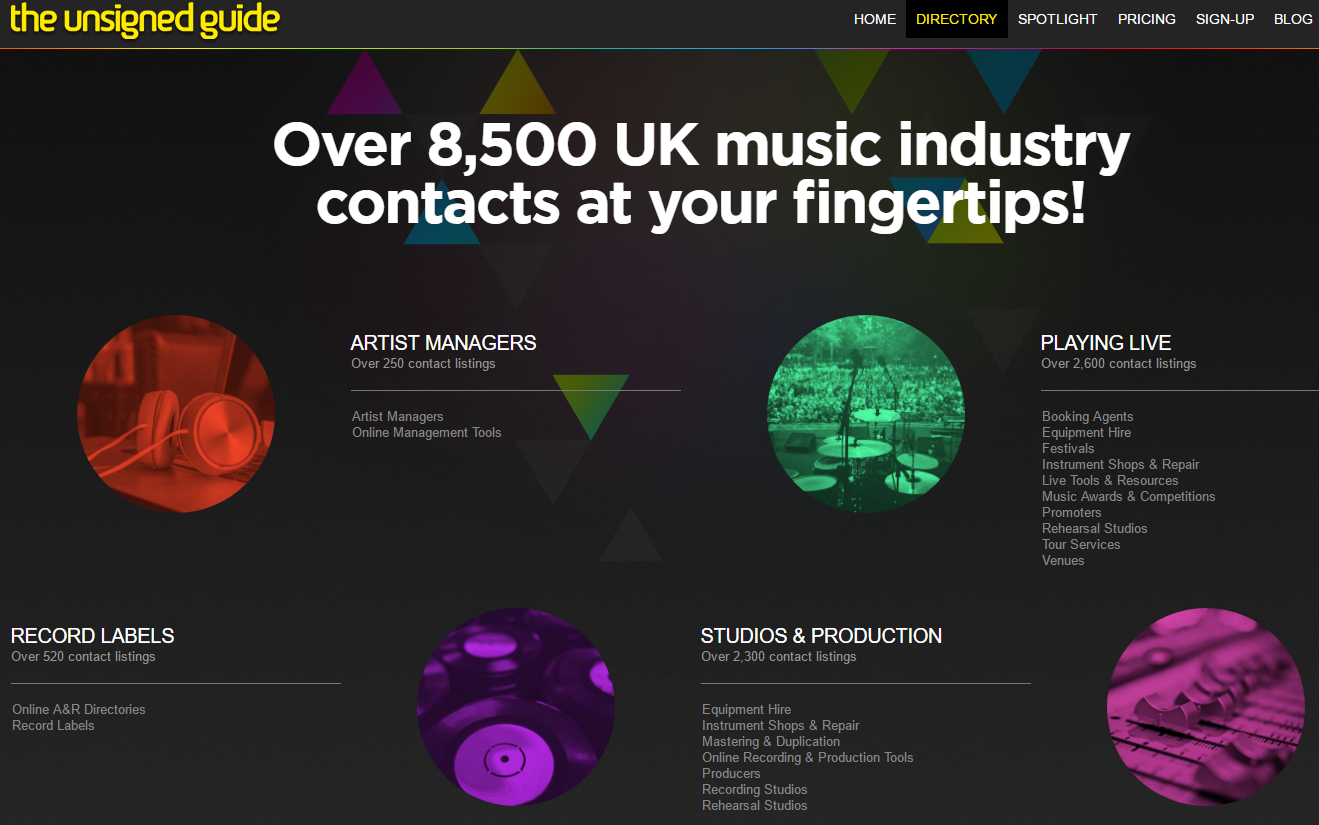 We currently have a vacancy for a Listings Co-ordinator to be responsible for the regular update of the contact listings included in The Unsigned Guide directory. A valuable role, you will be part of a small team and work closely with the Editor to ensure information in The Unsigned Guide is kept as current as possible and that new trends within the music industry are represented in the directory. This is a great opportunity to further develop your skills in a professional, yet friendly and relaxed working environment in our Manchester City Centre office.

The Unsigned Guide is an online UK music industry directory and careers guide produced specifically for emerging bands and artists, DIY musicians, music students, managers and music businesses. The Unsigned Guide contains free directory listings covering all aspects of the business from record labels, music publishers, PR companies, recording studios, managers to radio stations, venues, gig promoters, festivals and music distribution.
First published in 2003, there have been 7 printed editions of The Unsigned Guide over the years and in 2011 we moved the directory entirely online where it can be more easily browsed by our members and kept as current as possible.

Job title: Listings Co-ordinator (Full Time)
Closing date: 5pm, Monday 20th February
Salary: £14,500

Main duties and key responsibilities include:
• Organising and managing year round communication with the music industry companies & service providers listed in
The Unsigned Guide in order to check, verify, and where necessary, update their directory listing details.
• Providing accurate description of the music services provided by companies listed in The Unsigned Guide.
• Providing a first point of contact for music companies enquiring about their listings.
• Dealing with submissions generated from the website from music companies requesting a free listing.
• Coordinating and train temporary staff members who will assist with listing updates and research.
• Conducting desk and web based research into new UK music businesses for inclusion in The Unsigned Guide.
• Operating and fully utilising the online database of listings and email data collection system. Training will be provided on both.
• Contributing to the ongoing development and refinement of The Unsigned Guide's data collection process, and liaising with the
Editor to review and develop
• Providing administrative support to the Editor where necessary.
Person requirements:
• Excellent communication & written skills with superb attention to detail, in particular regards to spelling and punctuation.
Excellent telephone manner.
• Thorough, methodical and highly organised approach to work, an ability to work well under pressure, manage your time
effectively and prioritise tasks.
• Enthusiastic, self-motivated team player who is willing to contribute ideas and get stuck in!
• An interest in music and the music industry is definitely advantageous, and a willingness to learn on the job.
• Ability to work flexibly and constructively on own and as part of a team.
Additional Information:
Hours of work are 35 hours per week, Monday to Friday from 9:30am to 5:30pm with 1 hour lunch-break. The successful candidate will need to complete a 3 month probationary period.
To apply, please email a CV and covering letter to [email protected]



Related Links
---
Tags
Apply for job role at The Unsigned Guide UK music industry directory