Excite 2017 offers unsigned artists from Highlands & Islands chance to play at festivals overseas
News: 9th December 2016 by Louise Dodgson under Live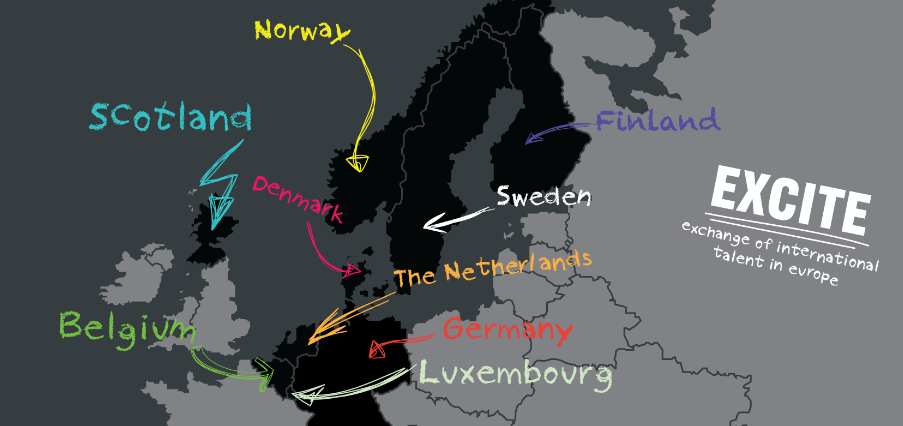 A collaborative project featuring partner organisations in Belgium, Luxembourg, Denmark, Sweden, Finland, Norway, the Netherlands and Germany, EXCITE aims to develop opportunities for younger artists to access high-value opportunities in new international markets earlier in their careers.
Open to artists of any genre based in the Highlands ands Islands and aged 18-25 years, they will select 3 acts who will be offered a range of opportunities across mainland Europe and Scandinavia through partner festivals such as XpoNorth, SPOT Festival (Denmark), Sørveiv Festival (Norway), Dockville Festival (Germany), Lost in Music (Finland) Live at Heart (Sweden), Welcome to the Village (the Netherlands) and PLAY Festival (Belgium).
Full details can be found via the links below...
Related Links
http://www.xponorthmusic.co.uk/news/2016/12/9/applications-open-for-excite-2017
http://excite-music.eu/home/#All
---
Tags
Highlands & Islands emerging bands and artists can play overseas music festivals through Excite 2017 project