Brownswood launches second "Future Bubblers" Music Discovery Programme
News: 25th May 2016 by Louise Dodgson under Artist Managers, Music Training & Careers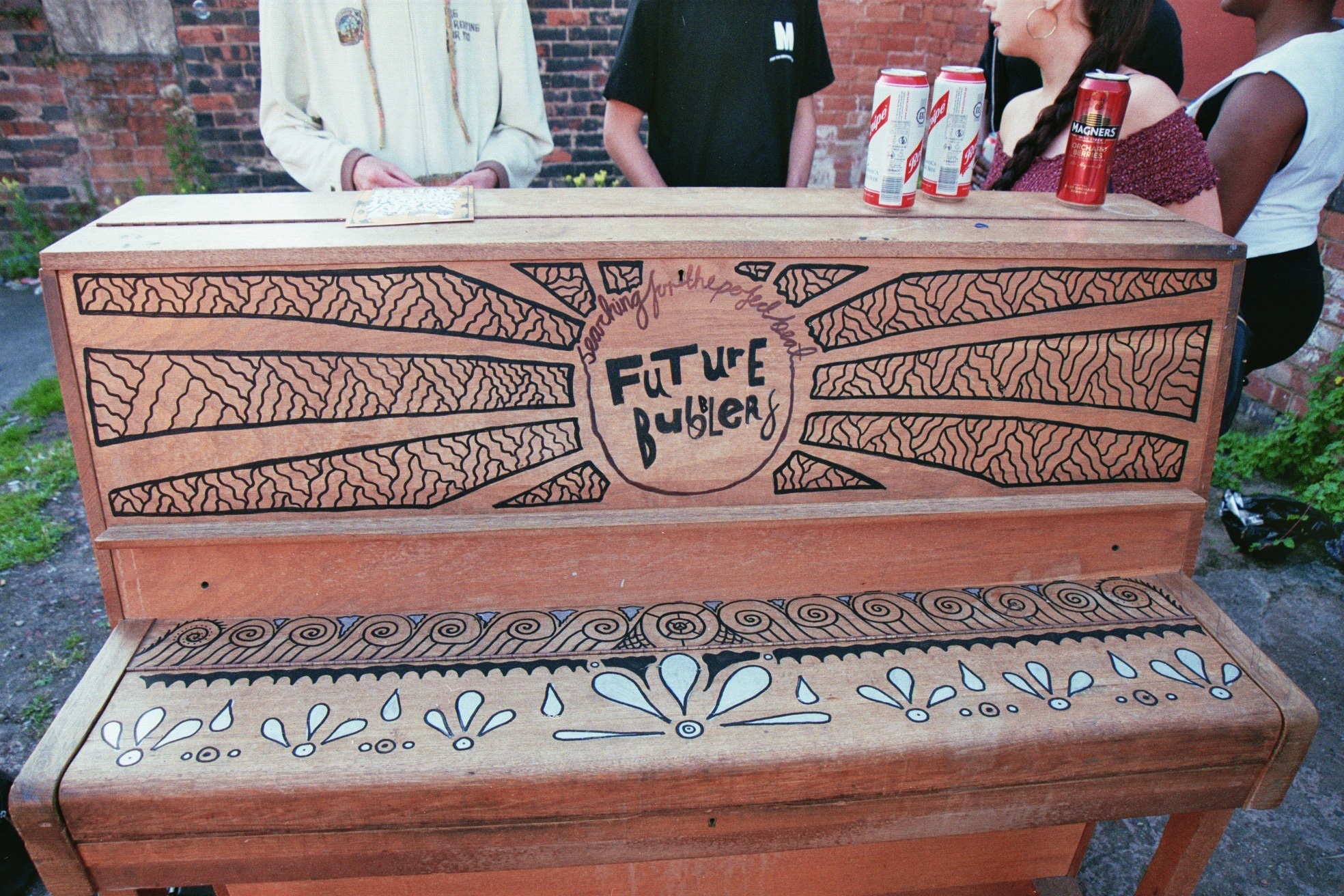 Gilles Peterson and Brownswood Music have launched the second phase of their national music talent discovery project Future Bubblers.
The scheme will see the Brownswood team bedding into local networks to discover and develop the next generation of 'outside the box' musicians. 10 top talents, from songwriters to producers, rappers to scratchers, will be chosen and paired with mentors selected for their needs, whether that's help with their live shows, networking/business nous, or pushing their bounds musically.
Part funded by Arts Council England, the project speaks to the creativity, enterprise and vibrancy of music scenes bubbling under the surface of towns across the country. This year's focus cities are Sheffield and Hull, which will host launch events in June to introduce the initiative and provide an important audio reference, by means of exclusively curated live performances and DJ sets.There will also be a run of block parties and workshops to hammer home the Future Bubblers message which applies to audiences and music creators alike: music is and should be for everyone, no barriers.
Applications for the project will open in July and close in August. Anyone in England is welcome to apply. Meanwhile, the first year Bubblers candidates, including promising Nottingham Grime artist MC Snowy and the innovative Hull-based producer Revenu, remain deep in the mentoring process. There will be an opportunity to check in on how the Year One Bubblers have progressed with two "How Far We've Come"showcase events in London and Nottingham during the summer.
Partner organisations for Year Two are confirmed as:
The Warren & Warren Records- A groundbreaking holistic youth project and record label based in Hull, which identifies music as an outlet for young people.
Soundsystem Records- A cornerstone of the Hull music scene, bringing together longstanding music heads with the new talent emerging locally and from the university community in the city.
The Sesh- A weekly musical landmark in Hull showcasing fresh new music.
The Plug- A venue, artist development programme and creative community rolled into one. Switched on and plugged into the most exciting music coming out of Sheffield.
The Inherited Shop - Music meets sneaker store, meets barber shop- a perfect example of the importance of community and a network to spread the word on Sheffield's music scene.

Gilles Peterson, DJ and Brownswood Recordings founder said: "The first year of Future Bubblers was a really exciting experience; uncovering so much potential and amazing music across the country. We're looking forward to building on this for year two and seeing how the project and potential can continue to grow."
The scheme has now secured additional funding and support from the PRSF's "Talent Development Partner" scheme. Senior Grants and Programmes Manager, Joe Frankland commented: "PRS for Music Foundation has been really impressed by the standard of music being produced by Future Bubblers already. Projects are clearly benefitting emerging artists and producers in cities across England and we're proud to be supporting Future Bubblers' work through our new Talent Development Partner network."
Help Musicians UK have also confirmed their support, for the second year running. Claire Gevaux, HM UK's Creative Director added: "We wanted to work with Brownswood through the Future Bubblers programme as we shared values of developing talent and giving opportunities to more musicians across the UK who could benefit from our support. Our congratulations to all the Year One Future Bubblers for their incredible achievements and hard work."
The Future Bubblers team will also be working closely with Hull UK City of Culture 2017, the organisation behind next year's celebration of culture in the city. The Future Bubblers project will act as an important stepping stone towards the launch of this year-long programme.
Future Bubblers is an Arts Council England National Portfolio Organisation, with additional support from PRS for Music Foundation and Help Musicians UK.
Check the website below for more information and the latest updates.
Related Links
---
Tags
future bubblers, gilles peterson, brownswood music, unsigned emerging talent, unsigned emerging bands artists