Music students to host industry experts at Glasgow open event
News: 11th May 2016 by Louise Dodgson under Music Training & Careers, Record Labels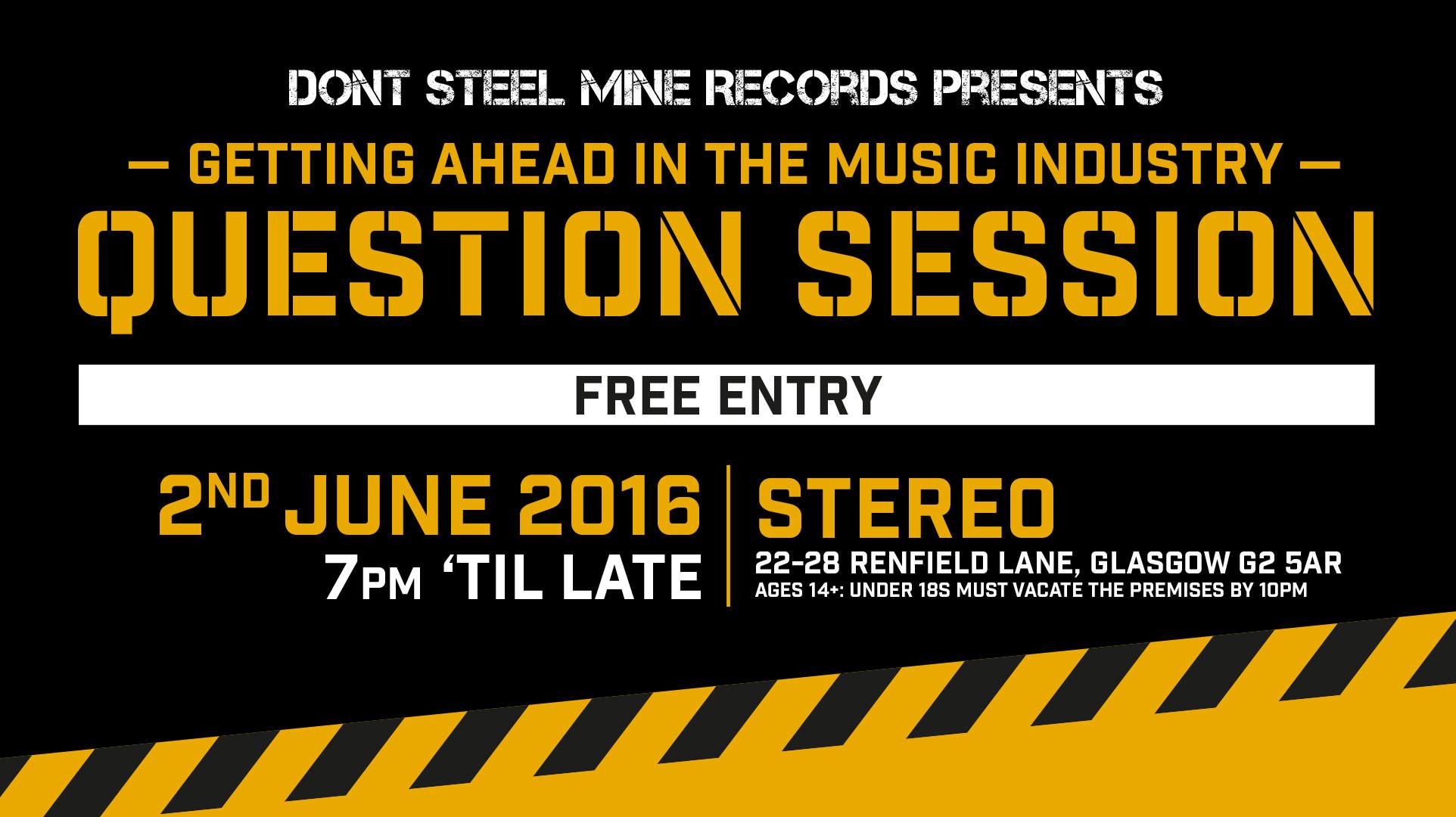 NQ Music Business students from New College Lanarkshire's Coatbridge campus are launching their record label at an industry event in Glasgow – which will feature a Q&A session with industry representatives including renowned label, Chemikal Underground.
The students will launch their label, Don't Steel Mine Records, with a free music event at Stereo, Renfield Lane, Glasgow on Thursday 2nd June.
The students recently formed the independent label after receiving interest from fellow students and will launch it side by side with a music information evening, featuring famous faces from the Scottish music scene.
Confirmed attendees include representatives from record label Chemikal Underground, American-techno producer Juan Atkins, Music Production Company Ableton, Musicians Union, The GiroBabies, and Colonel Mustard and the Dijon Five will join representatives from the technology side of the music business to discuss their experiences and work within the industry.
Question and answer style sessions will take place followed by live performances from artists Miami Monroe and Battle Angel, who have recently signed with Don't Steel Mine Records.
Student and one of the organisers of the event, Chris Strachan, said: "We wanted to create a fresh and innovative record label that was a platform for some of the college's musical talent and we are really excited to launch it at our Stereo event and showcase some of our first signings.
"We have managed to secure some fantastic acts and famous faces from the industry to come along to the event which enhances our credibility while offering an awesome, free event for anyone interested in learning more about the industry."
The event is open to members of the public and entry is free. Doors will open at 7pm with the Q&A session commencing at 8pm.
For more information or to find out more, visit the link below.
Related Links
https://www.facebook.com/events/1000156083355060
---
Tags
don't steel mine records, music industry conference, chemikal underground, music industry panels, music industry business event