Sound City search for budding music journalists
News: 24th March 2016 by Louise Dodgson under Media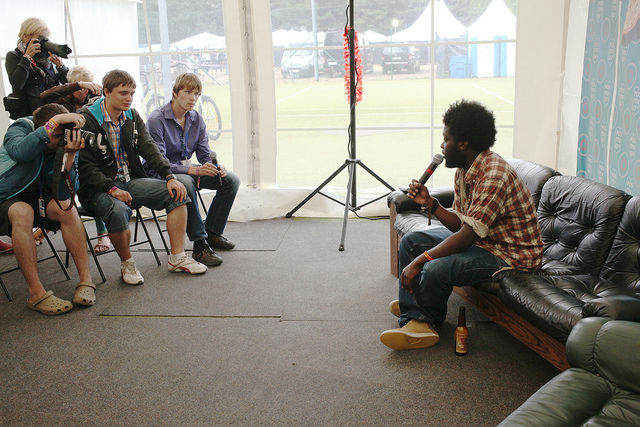 A budding music journalist's dream - interviewing some of the hottest bands around, capturing live performances as they happen and broadcasting their views to thousands of dedicated music fans. Sound City's latest competition is offering students the perfect chance to break into the industry and take their first step onto the music media ladder.
The UK's biggest metropolitan festival, taking place on 27th to 29th May, is currently searching for 3 talented students to form the 'ultimate student festival team'. Those selected will be given the opportunity to cover the entirety of Liverpool Sound City, which has already announced major names including The Coral, Catfish & the Bottlemen and Hot Chip (DJ Set) plus hundreds more.
The winning team will be made up of a photographer, journalist, and vlogger, and all three students will be given full media access to cover the festival for Sound City's blog and social media platforms.
The vlogger and journalist will need to brush up on their interview skills as winning the competition will entitle them to an interview with one of Sound City's huge artists, whilst the photographer will experience the exhilarating, fast-paced atmosphere in a main stage photo pit with the opportunity to capture that perfect shot.
Said Sound City CEO, Dave Pichilingi: 'We've supported students for years thorough our conference and are delighted to launch this Sound City student competition to unearth media's next big stars. There's a huge amount of talented students out there that are perfecting their skills writing blogs, uploading vlogs to Youtube and posting shots on Instagram and we want to give them a platform to showcase their work. I'm looking forward to checking out the submissions and meeting the chosen festival team in May.'
To enter, budding student journalists, photographers and vloggers have until 11 April to submit their entry to [email protected]

Journalist entries: submit a 300 word review on why you love festivals
Vlogger entries: submit a one minute video on why you love festivals
Photographer entries: submit a recent example of your gig/concert/festival photography

The shortlist will be announced on 25th April and a public vote will decide the outcome, the winners of the competition will be announced on 8th May. Full terms and conditions can be found via the website below.
Related Links
http://www.liverpoolsoundcity.co.uk
---
Tags
liverpool sound city, music journalist reporter writer, music journalism, festival media press coverage, music journalism opportunity