Bands! Artists! Get your FREE 37 page Essential Guide to Music Funding!
News: 15th March 2016 by Louise Dodgson under Artist Managers, Creative & Branding, Finance, Law & Music Business, Live, Media, Music Publishing, Music Training & Careers, Record Labels, Recording & Production, Selling & Distributing Your Music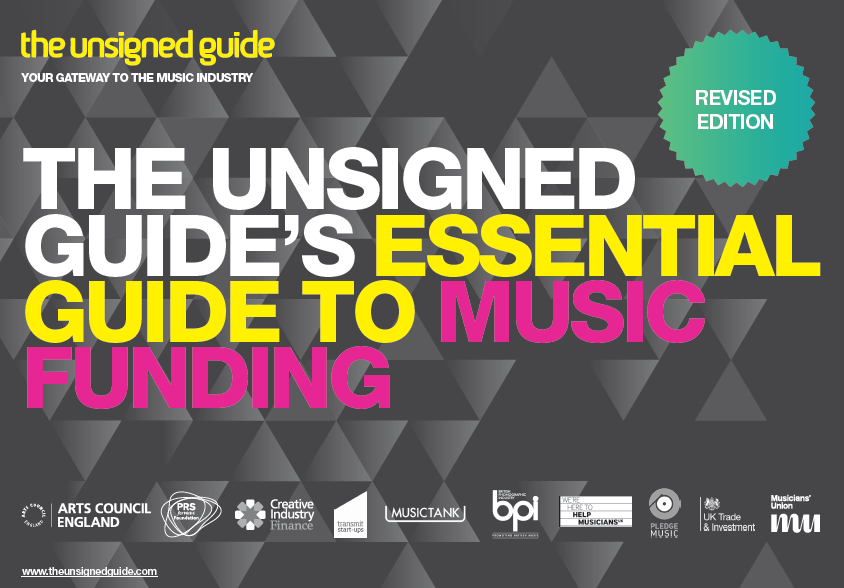 You may have heard about bands and artists who've received funding to release their music, head out on tour or go overseas to play at SXSW.
How did they get the money?
What funding opportunities are out there for my music?
Let our FREE, 37 page Essential Guide to Music Funding answer all your questions.
Many artists we chat to are largely unaware of the music funding opportunities available which led us to create this free PDF booklet. It features information and advice from Arts Council England, PRS For Music Foundation, Creative Industry Finance, Help Musicians UK, Music Tank, Musicians' Union, BPI, Transmit Start-Up and Pledge Music.
All of these organisations have taken the time to present straightforward details of what they can offer grassroots musicians in terms of funding, support and development, and we've gathered it all together in one place for easy reference.
To get your hands on a copy just Contact Us here or email [email protected] with the subject 'Music Funding Guide' and we'll send one straight over for you to peruse at your leisure.
Related Links
---
Tags
music funding help advice, essential guide to music funding, the unsigned guide,