T In The Park search for Scotland's freshest unsigned talent
News: 11th March 2016 by Louise Dodgson under Live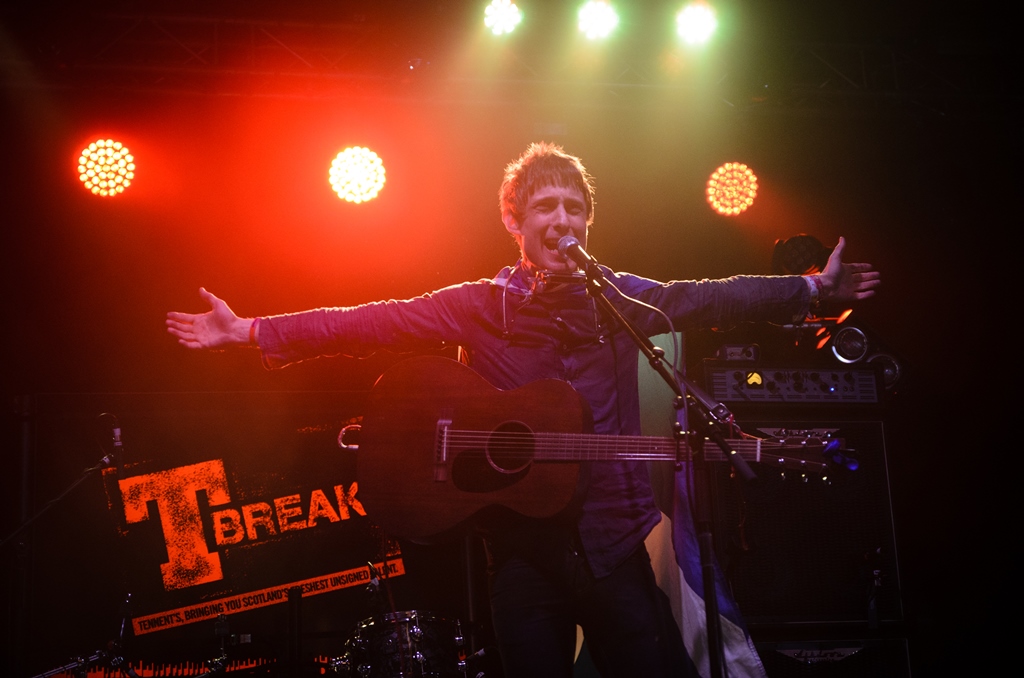 Calling Scotland's unsigned musicians – this morning Tennent's Lager put out the call for entries for their grassroots music initiative, T Break - giving acts the chance to play the biggest platform for unsigned music at T in the Park - the T Break Stage.
Throughout T Break's 21-year-history, the T Break Stage has seen performances from the likes of Biffy Clyro, Snow Patrol, Paolo Nutini, Twin Atlantic and The View and entries are now open for the next 16 unsigned acts set to play the T Break Stage this summer, at this year's T in the Park.
Acts can submit their best three tracks via Soundcloud through the T Break website (www.tennents.com/tbreak). The judging panel, consisting of 16 of Scotland's most influential music industry experts including: artists, promoters, bookers, managers and members of the media, will then listen to every demo before handpicking the 16 acts to play the T Break Stage at T in the Park on 8th-10th July.
Tennent's Lager passionately believe in supporting Scotland's grassroots music scene and T Break offers an unrivalled opportunity for acts to showcase their material to industry experts and music fans alike on the biggest platform for emerging talent at T in the Park – the T Break Stage.
Nicola Cooper, Sponsorship Executive at Tennent's Lager, said: "T Break is a fantastic opportunity for Scotland's up and coming unsigned acts and one which Tennent's Lager are very proud to have offered for 21 years. Not only will the successful 16 acts get the chance to play the T Break Stage in front of the legendary T in the Park crowd, they will also gain exposure to many influential music industry insiders and benefit from the many press and PR opportunities T Break has to offer, I would encourage any unsigned act in Scotland, who believe they have what it takes, to enter now!"
Dave McGeachan, Senior Promoter at DF Concerts and T Break Judge said: "T Break is a highlight for me every year, working as Senior Promoter at DF Concerts I see a lot of up and coming acts from all over the world, but there is something great about taking the time to see a snapshot of what's coming through in Scotland every year. I'm never disappointed! I'm already looking forward to seeing what this year's acts have in store."
T Break is open to musicians of all genres. To get involved entrants must be 18 or over, live in Scotland, and must be currently unsigned – full details on how to submit demos are available at the link below. Entries must be submitted before the deadline of midnight on Friday 8th April 2016.
Related Links
http://www.tennents.com/tbreak/
http://www.facebook.com/TennentsTBreak
---
Tags
tennents t break, plat at t in the park, unsigned festival applications, unsigned festival competition, artist band festival applications, play at music festival, unsigned band artist festival opportunities