Details of Sound City 2016 conference unveiled
News: 17th February 2016 by Louise Dodgson under Music Training & Careers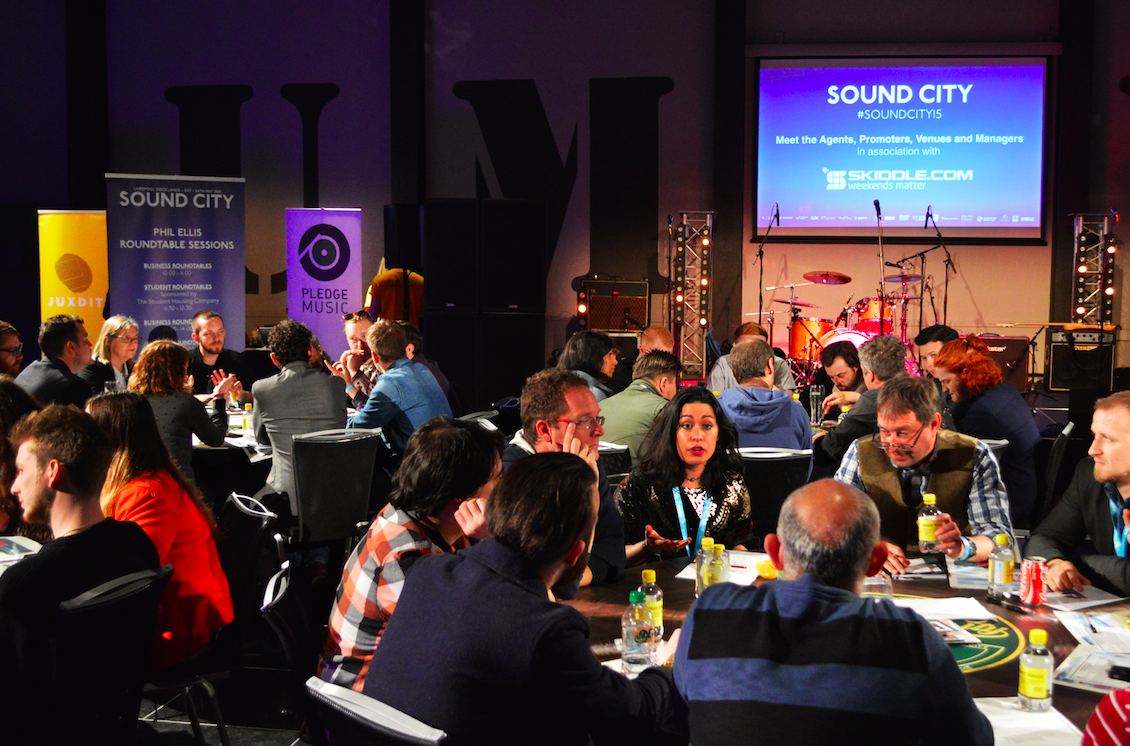 Following last month's major line-up announcement including The Coral and Catfish and the Bottlemen as headliners and a major new partnership with electronic dance music promoters Freeze, multi-award winning Sound City has revealed a brand new format for its renowned music industry conference.
Rebranded as Sound City+, the new-look conference will be purely artist and industry focused and take place on the day preceding the main festival - Friday 27 May – in the iconic Rum Warehouse at Liverpool's Titanic Hotel.
Sound City+ promises everything previous Sound City conferences offered and more but as a richer, condensed platform. The content-heavy programme is jam-packed with workshops, 1-2-1 meetings with UK and international record labels, agents, music supervisors and festivals from all over the world, sign-posting sessions and inspirational TED type talks through the day.
Said Conference Director Jo Whitty: "Our major aim with Sound City+ is to create a hectic, energised environment where attendees can dash through an array of rooms and meet some of the most amazing people from all areas of the international music business. This is definitely not aimed at stalwarts. It is aimed at the new kids on the block, those who want to shake things up and change everything. Sound City+ is a place to meet people, be inspired, have arguments and do some great business."

Continuing its ethos of championing exciting new talent Sound City+ will host an independent label market, featuring the legendary Sire Records, Domino, Heavenly, Bella Union and China's biggest independent - Modern Sky Entertainment - plus many more to be announced.
Other exciting content includes DJ workshops hosted by Manchester Midi School featuring deep house DJ and Fabric regular Ben Pearce who's anthem 'What I Might Do' was a worldwide smash, Tom Lonsborough and DJ Mark One w which will run throughout the day. CEO of 6 Degrees Entertainment Nathalie Du Bois will curate a host of Sync Sessions including panels, workshops and meetings with CEO of BASCA Vick Bain, Head of Sky Music Peter Bradbury, Head of BBC Music Licensing Nicky Bignall, film and TV composer Nainita Desai, PRS Chairman Guy Fletcher OBE, composer and producer David Lowe and Lime Pictures Music Supervisor Kate Blakemore.
The online music community and record reviews website Drowned in Sound will curate a series of panel talks: DIY or DIE - Doing it Yourself in the Digital Age; Beyond Blogs and The Devil Is In The Data - Why you really shouldn't care about your stats, and instead focus on building relationships and fans and sales. They will also be debating podcasts, playlists, promoting gigs and much more.
Drowned in Sound founder Sean Adams commented: "The sessions we're curating at Sound City this year are absolutely artist focused and will cut across the noise created by blogs, confusing stats and address how artists create outstanding music while navigating the day to day. We're looking forward to delving right into the issues and getting some amazing insight from some really interesting names who we'll be announcing very soon."
In the evening delegates will be treated to the exclusive Sound City launch party at a top-secret location in Liverpool's historic docklands. Clean Cut Kid, Samm Henshaw and Mahlia are already confirmed for the bash with more acts to be announced.
Sound City's famous 'In Conversation' series is also changing with a move to the festival site during the live music side of the event on the 28 & 29 May.
Sound City CEO Dave Pichilingi explained: "The move is basically down to the tremendous feedback and love we have had for our In Conversation content - John Cale, Thurston Moore, Edwyn Collins, Wayne Coyne, Tracey Thorn, Andrew Loog Oldham, Viv Albertine, Julian Cope, Mark E Smith and many more have proved to be big hits at conference over the last few years. The sheer groundswell of music fans who go to the festival and who said that they would love to see them persuaded us to move it over to the festival site so that everyone attending has the chance to see and be inspired by them. We've got some great names lined-up to announce over the next few weeks, it's going to be a really exciting new element for Sound City."
Sound City is also delighted to announce an innovative partnership with the region's largest higher education provider, City of Liverpool College, as the festival and conference's Skills Partner. Working in partnership across the faculties of Performing Arts, Media and Journalism, Art and Fashion, ICT, students work will be showcased and students will work on task based work placements throughout the festival and conference as part of their first experience engaging with the UK and international music industry.
For more details and tickets for Sound City 2016 see the website below.
Related Links
http://www.liverpoolsoundcity.co.uk
---
Tags
liverpool sound city, sound city+, music industry business conference, music industry workshops panels training