Venues Day 2015 starts taking shape
News: 26th June 2015 by Louise Dodgson under Live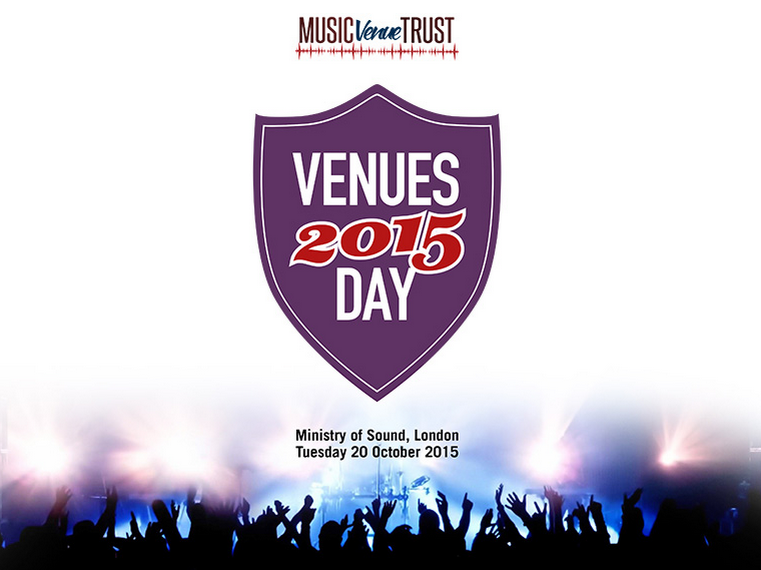 Music Venue Trust have announced that Ministry Of Sound are the first confirmed official partner for Venues Day 2015 and that London venue, Elephant & Castle, will host this year's event which will take place on Tuesday 20th October.

Venues Day 2015 is designed especially for the needs of small and medium scale music venues from across the UK, with a range of partners from government, the cultural and music industries joining hundreds of music venue owners and managers to explore how to support the future of the UK's vital grassroots music circuit.

The team at Ministry of Sound pledged their support for other independent music venues following their own experience of the current challenging climate for running a venue in a town/city centre location:

"Ministry of Sound is delighted to be a partner in Venues Day 2015. Regeneration shouldn't be a threat to our industry. We spent four years and well over a million pounds on one case fighting for our existence. A smaller business would not have survived. This kind of dispute takes many of us away from our core passion of finding and developing creative talent. We want to share our knowledge and experience and be at the centre of any efforts to stop it happening in the future."

The inaugural Venues Day took place in London in December 2014 and provided the first ever networking opportunity specifically for people who run and programme small to medium scale music venues. Over 120 venues from England, Scotland and Wales were represented amongst the 340 delegates from the music industry and cultural sector, providing a unique environment to discuss the positive and negative factors affecting grassroots music venues in the 21st century.

These venues fulfil a vital role in the ecology of the UK's music industry and make a major contribution to training people that go on to work across the creative industries, as well as being cultural and social hubs within their local community. As the work of Music Venue Trust has grown and gained recognition for the sector, Venues Day 2015 will be an important event for announcing advances and identifying work still needed.

If you would like to know more about Venues Day 2015 check out the website below.
Related Links
http://www.musicvenuetrust.com/2015/06/venues-day-2015-at-ministry-of-sound-20-oct-2015/
---
Tags
music venue trust, venues day 2015, ministry of sound, gig venues, live music venues