Scotland's music convention, Wide Days, returns with impressive programme
News: 2nd April 2015 by Louise Dodgson under Artist Managers, Music Training & Careers, Selling & Distributing Your Music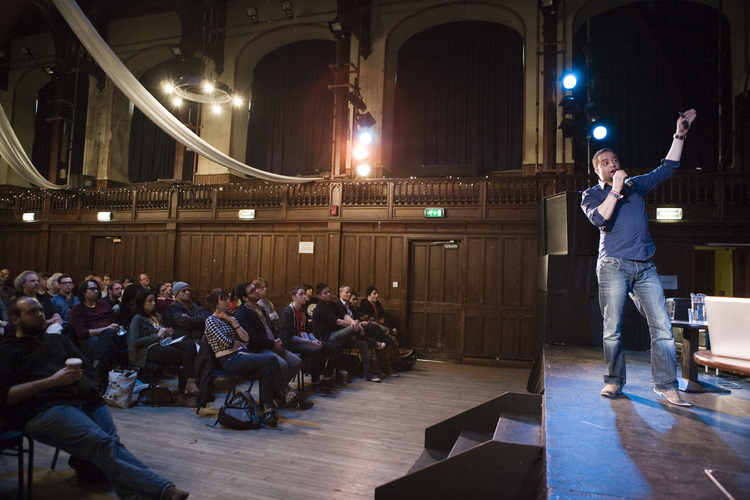 Award-winning music convention, Wide Days, returns on 10th & 11th April with a new structure and an increased focus on networking opportunities for professional delegates. For the first time, the event will take place on Friday and Saturday, with the majority of panels, presentations and talks hosted on day one at Edinburgh's Pleasance.
The first topics to be announced include the development of festivals, an analysis of what it costs to make an album and future models for the music business. Edinburgh College is the partner on the popular A&R You Brave Enough? session, where musicians are invited to submit tracks for feedback, and this year's keynote interview features John Vick and David Miller, from pioneering electronic act Fini Tribe.
The Pleasance will also host the first half of the free showcase programme with the second part of the evening taking place at The Electric Circus.
Having beaten competition from several large international conferences to win Best Networking Event at 2014's Yearly Music Convention Awards, the second day of Wide Days will provide a relaxed and entertaining environment for Professional ticket-holders and speakers.
It begins with a coach tour of Edinburgh, guided by Wide Days founder Olaf Furniss, and will be followed by a barbecue, talk and low-exertion sports contest, which includes darts, croquet and swingball.
In addition to Edinburgh College, confirmed partners include PPL, Perth College, the Musicians' Union and the Scottish Music Industry Association. However, organisers have launched a Crowdfunder campaign in a bid to raise additional funds after a previous backer was unable to commit.
The initiative is backed by several acts who have showcased in previous years and among the packages on offer are private gigs by Stanley Odd, Fatherson and The Jellyman's Daughter. Other packages include a photo shoot with internationally acclaimed photographer, Jannica Honey, and original prints of her shots of previous Wide Days showcase acts.
"Wide Days has a track record of innovation and we are very excited about the new structure," says founder Olaf Furniss, who is also co-director of Born To Be Wide, the Community Interest Company which organises the event. "By concentrating most of the talks into Friday afternoon we are able to offer an affordable day ticket, while also catering to professionals with the Saturday activities."
"We are appealing to the many musicians, organisations and businesses who have benefited from Wide Days since its launch in 2010, to get behind the Crowdfunder campaign so we can continue."
Get your tickets from the link below and show your support with the Crowdfunder campaign...
Related Links
http://www.widedays.com/tickets
http://www.crowdfunder.co.uk/wide-days
---
Tags
wide days, music conference, music industry convention, music business, born to be wide, music industry panels, music industry speakers